Lodge #38 Guest Book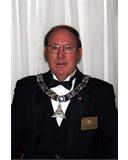 ---
from Virginia Beach, VA, Lodge #2268
2 for Brunch
Posted 02/16/2020 at 8:23 AM
---
from Meriden, CT, Lodge #35
I moved to Chesapeake 2 years ago and still maintain my membership in Lodge 35 (Meriden CT, home of the National Foundation). For 12 years I was very active held several chairmanships and named Elk of the year. I plan on stopping by Lodge 38.
Posted 07/08/2017 at 7:59 AM
---
from Hampton, VA, Lodge #366
Congratulations to Exalted Ruler Richard Tumminelli and all of the Officers of Norfolk Lodge #38 upon their Installation on April 9th. Am sure that thru their guidance, their efforts in community and internal projects will not only bring growth to the Lodge, but also bring the name of Elks to this entire community.
Best of luck
Fraternally,
Bill Tennis Past State President Hampton, Va., Lodge #366
Posted 04/09/2017 at 10:45 PM
---
from Hanover, PA, Lodge #763
Stopped into the lodge and met E.R. Sherry and past E.R. Ray. They were extremely courteous as the club was not open officially for the evening. We had a nice chat and talked about the history of Virginia's oldest lodge #38. They are very proud of their lodge. We wish them the best. Gale and Ken Bartosh lodge #763 Hanover,Pa.
Posted 11/30/2013 at 3:54 PM
---
I enjoyed your web page. One of your members was initated into my Masonic Lodge and has extended an invitation to join Norfolk ELK Lodge#38(BPOE). I am excited since Iam a Moose, 33* Mason, American Legion, NAACP, B.T.M. member and a member of Deep Creek Elk#1033 (I.B.P.O.E.of W.)on the PER Council and the Va. PSP Council. I strive to be apart of a Faternity that helps the needy. Thanks for brother Ron Hinton's recruitment. God bless you all.
Posted 01/14/2013 at 1:44 PM
---
I am not ELKS I would like to be on I live in the state of Wilmington Delaware I was born in the state of Virginia I would like to become member
Posted 05/20/2012 at 9:13 PM
---
from Prescott, AZ, Lodge #330
Greetings from Prescott Lodge #330 "Mother Lodge of Arizona". In December of 1895 a group of enterprising businessmen in Prescott, sturdy products of the early west, charted the original petition for a dispensation and later established the Prescott Lodge. Prescott and Prescott Valley, Arizona, are located about 90 miles northwest of Phoenix. With our mile high elevation (5230 ft), the cities enjoy a four-season climate with both mild winters and summers. Check out our elks.org page. We have a very content rich elks.org site. Featured pages are [Facilites], [Officers], [Elks'n the News], [Extra Pages](includes rich history of our lodge) and especially our [Photo Gallery]. If you have time after looking it over please sign our [Guest Book]. Thank you
Posted 05/08/2012 at 11:50 AM
---
from Johnson City, TN, Lodge #825
Thank you for a most enjoyable visit to your Lodge where we witnessed initiations officers and stayed in the back lot with our 40'. The 50A and water was very nice and thank you for having these. We found ingress and egress easy and we loved touring.
Posted 04/21/2012 at 11:37 AM
---
your page looks good.
Posted 08/04/2010 at 2:55 PM
---
from Dover, DE, Lodge #1903
Hello Norfolk Elks Lodge #38,
I just saw your website and wanted to say you have a great looking lodge. I am a member up in Dover, DE and will be moving down to Norfolk the week of 11/15 and look forward to stopping by. Have a good day.
Sincerely, Ryan Hurd
Posted 11/07/2009 at 6:33 AM
---
from Watertown, NY, Lodge #496
Greetings from ER Tim Griffith and Members of Watertown, NY Lodge 496
"Gate Way To The 1000 Islands"
Winter has just about left our neck of the woods, and the geese are heading back to the north country. Its warming up and maple sap is starting to run. Can't wait to have some fresh New York State maple syrup!
Just stopped by to say hello and view your web page, maybe get some new ideas.
If your are in our area, why not stop by and say Hello! You can find directions to our Lodge on our web site under Links.
Thanks, Ed Becker, Lodge Webmaster
Posted 03/15/2009 at 7:54 AM
---
You have an interesting website. I learned a lot about the Elks in Virginia. Joseph Normand Grinnell. Publisher/Editor of "Le Journal du Maudit Gratteux." Village of Lille in the town of Grand Isle, Maine, United States.
Posted 01/11/2009 at 9:51 AM
---
from Pawhuska, OK, Lodge #2542
As Webmaster of our Lodge, I am visiting all VHP's for new and creative ideas. Please visit our site and sign our book. If I can help you in anyway feel free to contact me.
Thank you!
Posted 03/15/2007 at 5:32 PM
---
from Norfolk, VA, Lodge #38
my grandfather belonged to this lodge until his death in 1955
Posted 11/14/2006 at 12:26 PM
---
from Winthrop, MA, Lodge #1078
Greetings from Winthrop MA. Lodge #1078, If your ever in our area be sure and stop in. You can also click on over check out our web page and sign our guest book. Our Lodge is minutes from Boston, in 2007 we are celebrating 100 years of Elkdom Bob Gillis Lodge Historian
Posted 09/25/2006 at 8:10 AM
---
from Smithtown, NY, Lodge #2036
Greetings from Smithtown NY Lodge #2036 If your ever in our area be sure and stop in. You can also click on over check out our web page and sign our guest book.
Andy Wolke #2036 Web Master.
Posted 07/24/2006 at 8:18 PM
---
from Bloomsburg, PA, Lodge #436
Visiting Williamsburg Virgina in July and August. Also, family in Norfolk area that are Navy retired. Hope to see if serve meals in evening, enjoy eating at lodges on vacation.
Posted 06/18/2006 at 6:42 PM
---
from Groton, CT, Lodge #2163
Just moved to Virginia from Connecticut checking out Lodge locations and websites.
Posted 04/26/2006 at 1:33 PM
---
from Norfolk, VA, Lodge #38
Carol,
Our local webpage has all the necessary information,
The local site is: http://norfolkelks38.exis.net/
Our calendar is located at this site: http://norfolkelks38.exis.net/newsletter/200506CAL.pdf
The map to our location is here: http://maps.google.com/maps?q=1231 Typo Ave, Norfolk, VA 23502&ll=36.867554,-76.220636&spn=0.055298,0.113429&hl=en
I have not been able to update the national site too much lately, but our local site is updated many times a month, typically atleast once a week.
I hope you have the opportunity to view our local webpage.
Respectfully, Webmaster Norfolk Lodge 38
Posted 06/16/2005 at 10:47 AM
---
from Virginia Beach, VA, Lodge #2268
Hi Norfolk Lodge #38,
I logged on to get directions and take a look at your calendar. Unfortunately there was no info on it. I am a member of Va Beach Lodge #2268 and work about 3.5 miles from your lodge and thought I might stop by sometime to check things out. Hope to meet some of you soon.
Fraternally,
Carol Bratten
Posted 06/15/2005 at 3:56 PM
---
from Fayetteville, NC, Lodge #1081
Posted 04/12/2005 at 10:02 AM
---
Hello Norfolk Elks from Middle America at the Duncan Oklahoma Elks Lodge #1446. It is great to see other Lodges using the VHP. Please check ours out at www.duncanelksclub.org or on the Elks VHP.
Regards,
Gerry Singer
Esquire - Lodge #1446
Posted 06/03/2004 at 8:03 AM
---
Congratulations Norfold Elks! The Duncan Lodge #1446 is very proud to be the first to sign your guest book. It's great to see other Elks Lodges using the web. Our Lodge 1446 is also on the Elks page at www.elks.org , please drop by and sign our guest book. We also have our own web page listed as: www.duncanelksclub.org . We have a 18 hole golf course, pro shop, ballroom, dining room, swimming pool, card room, lounge, and 19th hole. If you or any of your members are ever in Duncan, Oklahoma, please stop by and play a round of golf and have dinner. We would love to have other Elks come and see us.
Duncan is the proud home Lodge of Mr. James Beyl, Oklahoma Elks President for 2004-2005.
Sam Amerson
Chairman – Board of Trustees
Duncan, Oklahoma
Posted 06/03/2004 at 8:00 AM
---
from Norfolk, VA, Lodge #38
Hello from Norfolk, Virginia. Today I became webmaster for our local site. If you are stopping by, say hello, and sign our guest book. ELKS CARE! ELKS SHARE!
Posted 06/02/2004 at 8:33 PM
20222022Server: www