Lodge #2790 Guest Book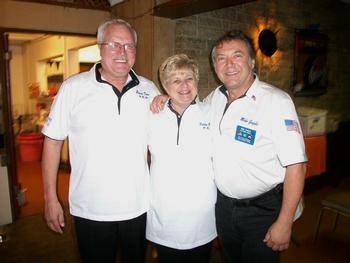 ---
Nice to see that the lodge still exists. My father, Harry McMahon, was a founding member of the lodge. Is his picture still up with the rest of the founders? Brings back lots of childhood memories from the 50s. Best wishes.--Jayne (McMahon) Tracy, Seattle
Posted 10/16/2016 at 12:19 AM
---
Just looking for a place to stop in and say hello. I grew up in the San Fernando Valley. Woodland Hills.. Look forward to seeing you on a Tuesday Evening..
Posted 10/29/2012 at 6:49 AM
---
from Norwalk, CA, Lodge #2142
Congrats on besting us at the state ritual contest. We look forward to many future meetings. You guys rock! ( the girls are ok, too )
Posted 05/25/2011 at 5:54 PM
---
from Norwalk, CA, Lodge #2142
Congratulations on your performance at the State Ritual Contest.
Posted 05/21/2011 at 7:06 PM
---
just looking at the elks i would like to see were in galena,ks
Posted 02/11/2011 at 10:34 PM
---
from Burbank, CA, Lodge #1497
Hello Van Nuys-Reseda, Glad to see your web-site up and going. Congratulations to your Ritual Team for their great representation of the Metropolitan District. GO METRO!See you all soon.
Posted 06/02/2009 at 12:34 PM
---
from Santa Clarita, CA, Lodge #2379
HI: Glad to see you are up and running. see you at convention
Posted 06/01/2009 at 9:51 PM
---
Back to top