Lodge #257 Guest Book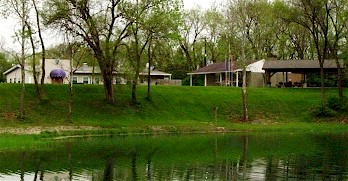 ---
hello from Indiana, not too far away, our lodge is in some difficulty right now and is the hands of the grand lodge in Indiana. We are expecting to have our lodge closed so we are looking for another lodge to join. last March I was elected to be the lecturing knight and I was part of the ceremony in welcoming my wife and daughter into the Elks as members.we would like to come to your lodge and see if it would be interested in our becoming members of your lodge. I somebody would be able to let us know when one of your functions are happening ( not necessarily a meeting) I would be grateful and let you know when we will come. thank you John (tex) Morisen.
Posted 01/14/2013 at 11:10 AM
---
Our condolences to the Elks in the loss of Harold Brown(Tiler). He was our neighbor, and my husbands dear friend. He had a sense of humor that we loved about him and we will miss seeing him on his riding mower either mowing his yard when he was asble, or feeding his ducks that were special to him. I will miss seeing him coming up the lane to our house to chat with Bud or check to se if he could do anything for us. He will be missed greatly. Bud & Joni Lindemann, Middletown, OH
Posted 08/23/2012 at 10:50 PM
---
from Prescott, AZ, Lodge #330
Greetings from Prescott Lodge #330 "Mother Lodge of Arizona". In December of 1895 a group of enterprising businessmen in Prescott, sturdy products of the early west, charted the original petition for a dispensation and later established the Prescott Lodge. Prescott and Prescott Valley, Arizona, are located about 90 miles northwest of Phoenix. With our mile high elevation (5230 ft), the cities enjoy a four-season climate with both mild winters and summers. Check out our elks.org page. We have a very content rich elks.org site. Featured pages are [Facilites], [Officers], [Elks'n the News], [Extra Pages](includes rich history of our lodge) and especially our [Photo Gallery]. If you have time after looking it over please sign our [Guest Book]. Thank you
Posted 05/09/2012 at 10:07 PM
---
I would like to sincerely thank all of you who put together the Thanksgiving baskets for myself and my fellow Soldiers. Your generosity is greatly appreciated. Thank you again for everything that you did!
Posted 12/01/2011 at 6:30 PM
---
from Cahaba Valley, AL, Lodge #1738
Hello Fellow Elks, My great grandfather was a resident of Middletown and a member of the Elks Lodge there. His name was Thomas Synder. Since I have recently become a member of the Cahaba Valley Lodge, I have been looking for any photos or articles about my great grandfather. I was wondering if you could help. If he were alive today, he would be about 127 years old. So I am assuming he would have been a member about 70 years ago. Thanks for any help you can give me! v/r Rick
Posted 02/13/2011 at 9:05 AM
---
from East Stroudsburg, PA, Lodge #319
Greetings from East Stroudsburg lodge #319. Just viewing other lodge's websites to get some ideas. Stop by our website, sign our guestbook and view some of our events.
Posted 03/31/2010 at 1:53 PM
---
As a former member of the Elks organization, Mt. Pleasant PA lodge, I am interested in finding out how I become a member of your lodge. It has been over 20 years since I was a member in Mt. Pleasant and I believe that the lodge there does not exist any longer. Looking forward to hearing from you.
Sincerely Walt Kaper
Posted 02/25/2010 at 8:18 AM
---
from Watertown, NY, Lodge #496
Greetings from ER Tim Griffith
and Members of Watertown, NY Lodge 496
"Gate Way To The 1000 Islands and The St. Lawrence River"
Winter has just about left our neck of the woods, and the geese are heading
back to the north country. Its warming up and maple sap is starting
to run. Can't wait to have some fresh New York State maple syrup!
Just stopped by to say hello and view your web page, maybe get some new ideas.
If your are in our area, why not stop by and say Hello!
You can find directions to our Lodge on our web site under Links.
Thanks,
Ed Becker, Lodge Webmaster,
biged.7837@verizon.net
Posted 03/21/2009 at 4:27 AM
---
from Winthrop, MA, Lodge #1078
Greetings from Winthrop MA. Lodge #1078, If your ever in our area be sure and stop in. You can also click on over check out our web page and sign our guest book. Our Lodge is minutes from Boston, in 2007 we are celebrating 100 years of Elkdom.
Bob Gillis, Lodge Historian
Posted 09/26/2006 at 11:50 AM
---
from Smithtown, NY, Lodge #2036
Greetings from Smithtown NY Lodge #2036 If your ever in our area be sure and stop in. You can also click on over check out our web page and sign our guest book.
Andy Wolke #2036 Web Master.
Posted 09/13/2006 at 7:46 PM
---
from Fayetteville, NC, Lodge #1081
As Webmaster of our Lodge, I am visiting all VHP's for new and creative ideas.
Thank you!
Posted 04/12/2005 at 10:29 AM
---
I would like some information on joining your organizantion.
thank you,
Posted 09/11/2004 at 7:40 PM
---
It's great to see other Elks Lodges using the web. Our Lodge 1446 is also on the Elks page, please drop by and sign our guest book. We also have our own web page listed as: www.duncanelksclub.org. We have a 18 hole golf course, pro shop, ballroom, dining room, swimming pool, card room, lounge, and 19th hole. If you or any of your members are ever in Duncan, Oklahoma, please stop by and play a round of golf and have dinner. We would love to have other Elks come and see us.
Sam Amerson Chairman – Board of Trustees
Duncan, Oklahoma
Posted 10/03/2003 at 2:14 PM
---
from Prescott, AZ, Lodge #330
Greetings from Arizona,
It is great to see more Lodges using the VHP's features. The Internet is a great way to share what your Lodge is doing. We can all learn from each other. The elks.org VHP is a good place to start. Here are some examples of what can be done with websites.
Our Main Website PrescottElks.org
Our page at elks.org Our page at AZCentral.com
Our page at AccessArizona.com Our page at idealist.org Rock Anderson Esquire, Webmaster prescottelks.org
Posted 09/04/2002 at 1:54 PM
---
Back to top