Lodge #2222 Guest Book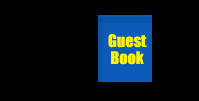 ---
from Enfield, CT, Lodge #2222
How can I book an event with this hall. Phone numbers not working
Posted 09/05/2018 at 9:48 PM
---
from Webster-Fairport, NY, Lodge #2396
I will be visiting your area. I would like to know if you allow camping? Would provide an electric hookup?
Thank you,
Larry Kilbury Elks Lodge 2396 Webster-Fairport, near Rochester, NY
Posted 10/07/2017 at 11:33 AM
---
Good morning, I need some information in regards to holding an event at your facility this summer. I've called several times but there's no answer. Please contact me at your earliest convenience. Thanks, Melissa Best McBride 860-702-7684 or 860 328-4384
Posted 03/13/2017 at 6:54 AM
---
Missed the dinner yesterday. How do I get your newsletter, or such info? Thanks
Posted 11/23/2015 at 11:12 AM
---
from Enfield, CT, Lodge #2222
I would like to buy fish dinner friday tickets . Please call me at 614/313-2387- cell. The published lodge number rings through to a fax machine and no one answers.
Posted 01/20/2015 at 9:22 AM
---
from Enfield, CT, Lodge #2222
I would like some information in regards to holding an event at the Elks sometime this summer. If someone could please call or email with cost to rent hall and any other options.
Thank you in advance for your attention to this matter.
Regards, Sara Mimoso 413-335-5207
Posted 01/29/2014 at 4:43 PM
---
How do I access your site for Newsletter etc.??
Posted 01/17/2014 at 9:27 AM
---
from Enfield, CT, Lodge #2222
I would like to check availability of space to hold a fund raising dance for a non-profit organization that benefits the lives of individuals with disabilities. We are thinking sometime in the month of February. Can you please advise if you have availability, and if you offer any special pricing for non-profit events?
Posted 10/28/2013 at 12:27 PM
---
from Louisiana, MO, Lodge #791
Hello. We are from Louisiana, MO. and are coming to Enfield Oct. 4th and would like to visit your Lodge. I was inquiring about your hours and activities.
Posted 09/24/2012 at 10:50 AM
---
from Prescott, AZ, Lodge #330
Greetings from Prescott Lodge #330 "Mother Lodge of Arizona". In December of 1895 a group of enterprising businessmen in Prescott, sturdy products of the early west, charted the original petition for a dispensation and later established the Prescott Lodge. Prescott and Prescott Valley, Arizona, are located about 90 miles northwest of Phoenix. With our mile high elevation (5230 ft), the cities enjoy a four-season climate with both mild winters and summers. Check out our elks.org page. We have a very content rich elks.org site. Featured pages are [Facilites], [Officers], [Elks'n the News], [Extra Pages](includes rich history of our lodge) and especially our [Photo Gallery]. If you have time after looking it over please sign our [Guest Book]. Thank you
Posted 05/09/2012 at 6:09 PM
---
I am trying to arrange a benefit for a local resident - I have made several phonecalls, but no one calls back. We would like to book it in April or May. Please let me know who I should discuss this with and the best way to get in touch with them. My phone number is 860-250-0230. Thankyou, Susan
Posted 02/22/2012 at 2:52 PM
---
Traveling to CT to visit family. My husband and I are both Elks and wanted to visit some of the lodges near my brothers home.
Posted 09/18/2010 at 9:37 AM
---
Would like to join the Elks Club
Posted 04/27/2010 at 6:52 AM
---
I am interested in having a wedding 08/10 and would like pricing & information forwarded to me. Much appreciated.
Posted 01/28/2010 at 2:50 PM
---
I was a guest at the Christmas dinner. The food and folks were fantastic..as well as Brian behind the bar. We came from over an hour away and it was well worth it! Thank you to all ...hope to see you again.
Posted 12/06/2009 at 2:03 PM
---
very beauti ful website www.encountersnepal.com
Posted 11/23/2009 at 6:20 AM
---
from Enfield, CT, Lodge #2222
A facebook memorial page has been created for Past Exalted Ruler Charles LaVallee "Charlie"....If you would like to visit or sign. http://www.facebook.com/home.php#/group.php?gid=89375683970&ref=nf
Posted 06/21/2009 at 6:49 AM
---
Just stopped by for Directions. we are looking forward to playing at your club on Friday night 12/12/2008!
UnionJack British Invasion Band The best of the Beatles, Rolling Stones, Kinks, Hollies, Dave Clark 5, etc... www.myspace.com/unionjackbritishinvasionband
Posted 12/10/2008 at 10:51 AM
---
from Enfield, CT, Lodge #2222
we are looking to rent out this hall for a birthday party sometime in early january. so please email us back the prices if you can. thanks.
Posted 09/28/2008 at 9:08 AM
---
from Milford, CT, Lodge #1589
just looking at all the lodges in ct area thanks
Posted 04/09/2007 at 12:13 PM
---
from Winthrop, MA, Lodge #1078
Greetings from Winthrop MA. Lodge #1078, If your ever in our area be sure and stop in. You can also click on over check out our web page and sign our guest book. Our Lodge is minutes from Boston, in 2007 we are celebrating 100 years of Elkdom.
Bob Gillis, Lodge Historian
Posted 10/23/2006 at 2:23 PM
---
Posted 10/17/2006 at 11:04 AM
---
from Smithtown, NY, Lodge #2036
Greetings from Smithtown NY Lodge #2036 If your ever in our area be sure and stop in. You can also click on over check out our web page and sign our guest book.
Andy Wolke #2036 Web Master.
Posted 07/22/2006 at 9:04 PM
---
hi, i really like your website a lot! it looks really good! check out my website as well, www.worldcupyears.com
Posted 05/09/2006 at 5:52 AM
---
My son (Daniel) competed in the soccer shoot on Sunday, October 23, 2005. He had to leave for a game before the award ceremony. Please contact us as to where we can pick up his third place trophy. Thank you.
Posted 10/25/2005 at 8:41 PM
---
Just wanted to check out your website and calandar. Live in Mass. and was looking for info on the Pete&Wayne show coming up the end of July. I'll call the lodge this week and speak to Vic.
Posted 07/03/2005 at 6:18 PM
---
from Fayetteville, NC, Lodge #1081
As Webmaster of our Lodge, I am visiting all VHP's for new and creative ideas. Please visit our site and sign our book. If I can help you in anyway with your site feel free to contact me.
Thank you!
Posted 04/17/2005 at 9:44 AM
---
hello came by to visit your site ,trying to figure out if I can become a member again.would like to have some info if someone could write me please.
Posted 02/05/2005 at 6:32 AM
---
from Enfield, CT, Lodge #2222
Just tried the website for the first time- looks like It may be a good tool!
Alan
Posted 10/03/2004 at 9:15 AM
---
from Enfield, CT, Lodge #2222
Sorry, my last message had my member number instead of my lodge number.
Posted 09/15/2004 at 7:51 AM
---
Hi there Elks. I just wanted to welcome you from the Duncan Lodge #1446, home of Mr. James Beyl the Oklahoma Elks State President for 2004-2005. Stop by and see us for a round of golf and dinner. Check out our webpage at www.duncanelksclub.org.
Gerry Singer Esquire Duncan Lodge #1446
Posted 05/28/2004 at 9:27 AM
---
It's great to see other Elks Lodges using the web. Our Lodge 1446 is also on the Elks page at www.elks.org , please drop by and sign our guest book. We also have our own web page listed as: www.duncanelksclub.org . We have a 18 hole golf course, pro shop, ballroom, dining room, swimming pool, card room, lounge, and 19th hole. If you or any of your members are ever in Duncan, Oklahoma, please stop by and play a round of golf and have dinner. We would love to have other Elks come and see us.
Sam Amerson Chairman – Board of Trustees Duncan, Oklahoma
Posted 04/15/2004 at 1:10 PM
---
from Prescott, AZ, Lodge #330
Greeting from You are invited you to visit our web site prescottelks.org We have a page listing all know Elks Lodge Websites: Elks Lodge Web Sites Across America Please let us know if your Elks Website is not listed.
Posted 03/28/2004 at 2:49 PM
---
from Enfield, CT, Lodge #2222
Testing the guest book
Posted 03/15/2004 at 8:11 PM
20182018