Lodge #2108 Guest Book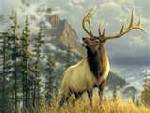 ---
from Warrington, FL, Lodge #2108
We thougt the Lodge was closed, my membership # is 004168. Wow Glenda and I just knew it closed
Posted 02/05/2020 at 12:12 PM
---
from Little Falls, NY, Lodge #42
We were pasting. Thu from new Orleans to back to Tampa Fl and pulled in because of weather. Lodge and RV area was great and it is a very friendly Lodge and we enjoyed it very much thank you Warrington lodge from Leon Getman PDD. from Little Falls New York Lofdge 42 founded in 1868. Thank you again for your hospitally
Posted 03/30/2017 at 11:16 AM
---
I am not a member of any Elks Lodge. I arrived as a guest at your lodge No. 2108 Pensacola, Florida on Saturday evening, August 13, 2016 without expectations and to explore what you all do on a typical Saturday evening. THANK YOU! Thank you for your very friendly welcome, the very delicious HOMEMADE meal, and the evening of great fun, interesting conversation, and live music. Delighted! Cheers my friends.
Posted 08/14/2016 at 9:45 AM
---
from Bellefonte, PA, Lodge #1094
Linda and I had the pleasure of visiting your wonderful Lodge on Friday 8 March. We planned on staying for a short time to have a drink and collect a lodge pin. However, after meeting some of your members, we ended up staying much longer. The welcome we received was in true Elk fashion. We are only in the area for a short time, but Linda is already planning on returning for bingo on Sunday night. The next time through, we are also looking at taking advantage of your RV facility. Thank you for the hospitality. This will be marked as one of our "Needs to Stop" places as we roam the country in our Motor Coach. Thank you.
Posted 03/09/2013 at 5:38 AM
---
from Kerrville, TX, Lodge #2081
I was initiate in 1998 in Lodge #2321 in Slidell Louisiana. We left Louisiana and kind of became gypsies up until now. We stopped in Kerrville, TX where we transfered to Lodge #2081. We had planned on settling there but found Texas just not for us back here to the Tampa area. This 55+ community(Sun City Center, Fl.) is great but we need more activity. We plan to move to Pensacola and settle down and buy a house this August. BPOE is our family and we're looking forward to visiting and maybe transfering to 2108. Brothers always.
Posted 06/14/2012 at 5:11 PM
---
from Prescott, AZ, Lodge #330
Greetings from Prescott Lodge #330 "Mother Lodge of Arizona". In December of 1895 a group of enterprising businessmen in Prescott, sturdy products of the early west, charted the original petition for a dispensation and later established the Prescott Lodge. Prescott and Prescott Valley, Arizona, are located about 90 miles northwest of Phoenix. With our mile high elevation (5230 ft), the cities enjoy a four-season climate with both mild winters and summers. Check out our elks.org page. We have a very content rich elks.org site. Featured pages are [Facilites], [Officers], [Elks'n the News], [Extra Pages](includes rich history of our lodge) and especially our [Photo Gallery]. If you have time after looking it over please sign our [Guest Book]. Thank you
Posted 05/08/2012 at 3:58 PM
---
from San Benito, TX, Lodge #1661
Traveling Elks, we were taken in as brothers and treated well. Very friendly lodge. Thank you for your hospitality.
Posted 03/29/2012 at 11:36 AM
---
from Florissant, MO, Lodge #2316
Will be staying in Perdido Key during New Year's Eve and for the next three months. Trying to find out about the Lodge's dance or activities, could you help me?
Posted 12/08/2011 at 4:12 PM
---
from Connellsville, PA, Lodge #503
will be in your area,from Pennsylvania, for a visit 6/21 thru 6/29 looking forward to stop by for a visit.
Posted 06/15/2011 at 4:29 PM
---
from Warrington, FL, Lodge #2108
Check out our lodge on Facebook. Look for Warrington Lodge #2108. There you will find many photos of lodge events and updated event information.
Posted 01/26/2011 at 12:50 PM
---
from Gulf Coast, AL, Lodge #2782
Looking forward to demitting to your Lodge. Will be neighbors on June 30th. Enjoyed reading the WEB online. Hope the Lodge is as active as it sounds. See you at the 4th picnic.
Posted 06/26/2010 at 11:40 AM
---
from Tuscaloosa, AL, Lodge #393
Also wanted to comment; your web page is very nice & informative, and you have an excellent Lodge Bulletin.
Posted 02/19/2009 at 2:06 PM
---
from Warrington, FL, Lodge #2108
This is a great idea, since I live in Leesburg to keep in touch with my Lodge
Posted 02/14/2009 at 10:22 AM
---
Enjoy viewing the bulletion on-line.
Posted 02/04/2009 at 3:24 PM
---
from Warrington, FL, Lodge #2108
We need to get more members to sign up, it would be nice.
Posted 11/29/2008 at 12:07 PM
---
from Warrington, FL, Lodge #2108
We need to get more members to sign up, it would be nice.
Posted 11/29/2008 at 12:07 PM
---
Posted 09/12/2008 at 11:24 PM
---
from Apopka, FL, Lodge #2422
I am moving back to the Pensacola area in a few months and plan to transfer to the closes lodge. I am a 48 year member of the Elks. Spokane, WA 1960 Fairhope, AL 1985 Winter Park, FL. 1998 Apopka, FL. 2004
Clyde S. Champion ACCS, USN Retired 1515 Skye Court Apopka, FL. 32712 407-464-3160 http://www.championsashore.com/
Posted 07/10/2008 at 7:11 AM
---
from Warrington, FL, Lodge #2108
Neat website... ;)
Posted 10/01/2007 at 9:15 PM
---
from Warrington, FL, Lodge #2108
Posted 08/31/2007 at 3:04 PM
---
from Warrington, FL, Lodge #2108
See photos of LUAU
Posted 08/29/2007 at 4:45 PM
20212021Server: www