Lodge #1955 Guest Book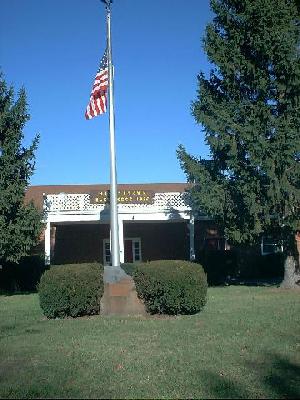 ---
from Hightstown, NJ, Lodge #1955
Hello to all of our friends who are left at 1955, we miss you all, come to Missouri and see us!!
Posted 07/22/2013 at 11:43 AM
---
from North Fort Myers, FL, Lodge #2742
Hello my old friends. Welcome from Sunny FL. I may visit in Nov this year. Hope to see some of you if you are open while I am there.
Frank R. Kondratyk ER 1987/88
Posted 06/12/2012 at 9:52 AM
---
from Prescott, AZ, Lodge #330
Greetings from Prescott Lodge #330 "Mother Lodge of Arizona". In December of 1895 a group of enterprising businessmen in Prescott, sturdy products of the early west, charted the original petition for a dispensation and later established the Prescott Lodge. Prescott and Prescott Valley, Arizona, are located about 90 miles northwest of Phoenix. With our mile high elevation (5230 ft), the cities enjoy a four-season climate with both mild winters and summers. Check out our elks.org page. We have a very content rich elks.org site. Featured pages are [Facilites], [Officers], [Elks'n the News], [Extra Pages](includes rich history of our lodge) and especially our [Photo Gallery]. If you have time after looking it over please sign our [Guest Book]. Thank you
Posted 05/09/2012 at 11:26 PM
---
from North Fort Myers, FL, Lodge #2742
Well it has been a long time since I have seen or visited Hightstown. Hello to all that remember me. I was your ER in 1987/88.
Posted 02/23/2012 at 8:59 AM
---
from Edgewater Park, NJ, Lodge #2550
Hope Derby Day went great! Look forward to seeing you all at convention. Give my best to ChimChim.
Posted 05/11/2010 at 3:04 PM
---
from East Stroudsburg, PA, Lodge #319
Greetings from East Stroudsburg lodge #319. Just viewing other lodge's websites to get some ideas. Stop by our website and view some of our events.
Posted 03/31/2010 at 10:00 AM
---
from Deptford, NJ, Lodge #2708
How are some of my favorite Elks? Ask your PR Chairperson to email us your events that might interest our members.
Posted 09/01/2008 at 9:43 PM
---
from Vero Beach, FL, Lodge #1774
FOR ER "BRUNETTI" THANK YOU FOR THE PINS YOU SENT ME. I APPRECIATE IT VERY MUCH. MAY YOU AND YOUR LODGE MEMBERS HAVE A GREAT NEW "ELK" YEAR, AND IF ANY OF YOU ALL ARE EVER DOWN IN THE "VERO BEACH", FL. AREA STOP IN AND SAY HELLO AND HAVE A GOOD CUP OF CHEER. PS. I NOW HAVE 1235 LODGE PINS IN MY COLLECTION, AND A COMBINE 1460 PIECES.
GOD BLESS OUR TROOPS. RAY
Posted 05/08/2008 at 7:05 PM
---
from Fort Myers, FL, Lodge #1288
Hello all,
From Sunny FL. Miss you all, but love it down here. Say Hello to LEO M. Keep up yje good work in ELKDOM.
Frank K.
Posted 04/10/2006 at 7:28 AM
---
Back to top