Lodge #188 Guest Book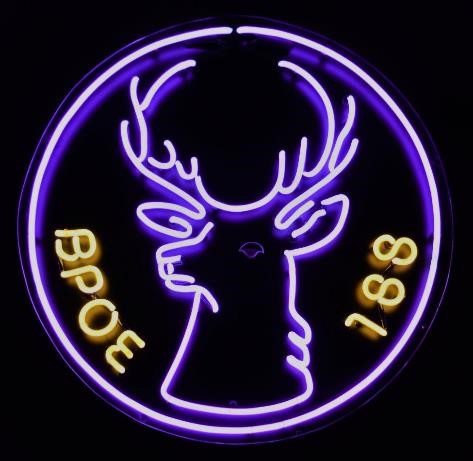 ---
from Boston, MA, Lodge #10
Greetings from Boston Lodge #10, Will be in the area this weekend and hope to visit.
Posted 10/02/2018 at 10:57 AM
---
from Franklin, IN, Lodge #1818
I was with a group of 6 friends and fellow Elks. We visited your lodge on September 14th and had a wonderful time. We were shown around your beautiful lodge by ER Kristin and made to feel most welcome. Sorry we couldn't stay for the pasta dinner that night! You have a beautiful lodge and terrific members and you should be most proud of that. Hope to come back and see you sometime! From the Franklin Indiana gang, all the best to you! Michelle Stringer, Mike Sibbing, John Kempski, Eileen Taillon, Kenny Austin and Birgit Austin. Visit us!
Posted 10/02/2018 at 10:26 AM
---
from Skowhegan-Madison, ME, Lodge #2531
Wow what a beautiful Lodge I have to stay and I've been to all the lodges in Maine that the Portland Lodge is one of the best we came down to your Lodge on June 2nd I'm a member of the Skowhegan Madison Elks Lodge Number 2531 I'm a 33 year member and I came down with the Augusta Elks Lodge Number 964 it was the second annual pub crawl we were treated at the door by your exalted ruler Kristie we met quite a few of your members Garth tour of your facilities and had a nice meal prepared by your Chef Kim, I hope to be down within a few months to visit thank you very much for your hospitality
Posted 06/03/2018 at 5:46 PM
---
from Loudoun, VA, Lodge #2406
How close is the lodge to the Cat departure dock?
Posted 04/03/2018 at 1:45 PM
---
from Apopka, FL, Lodge #2422
seeeeee u jult 5th
Posted 06/04/2014 at 8:08 PM
---
from Montpelier, VT, Lodge #924
Thank you for the hospitality we received on 04/18/13. We had great conversation from Jim (members spouce) and to the wonderful woment that showed us around the lodge before we left, Thank you!! Always nice to meet new people! Cheer's M & M as we were so knicknamed while there. Which was AWESOME as that is what we call ourselves from time to time.
Posted 05/21/2013 at 12:05 PM
---
from Portland, ME, Lodge #188
Good job, Pat
Posted 03/10/2013 at 6:36 PM
---
from Portland, ME, Lodge #188
Fantastic website! Member #11173
Posted 06/12/2012 at 4:33 PM
---
Members of Lodge #188
Thanks for your hospitality during our visit last week while on vacation!
Ray and Wendy Auburn/Webster - MA #2118
Posted 04/30/2010 at 2:27 PM
---
from Peekskill, NY, Lodge #744
Great to elks doing well all over. I am from Houlton but lived in South Portland before moving to New York.
Posted 11/08/2009 at 5:44 PM
---
from Hamilton, OH, Lodge #93
Lived in Eliot, ME since '76 and passed by your lodge as I dropped off a friend at the Jetport this summer. Will stop in with my bride of 35 yrs. next time we are in the area.
Posted 10/28/2009 at 10:19 AM
---
I will be in Maine this Friday and looking forward to visiting your lodge.
Posted 06/15/2009 at 12:37 PM
---
from Myrtle Beach, SC, Lodge #1771
How'u. Hope to sample your Yankee hospitality this June. Looking for great seafood ingesting and exporting, understand you'll have been known to have some. Please advise.thank you.
Posted 04/13/2009 at 7:31 PM
---
I like the photo of the light houses on this site. Joseph Normand Grinnell. Publisher/Editor of "Le Journal du Maudit Gratteux." Grand Isle, Maine.
Posted 03/24/2009 at 6:22 PM
---
from Watertown, NY, Lodge #496
Greetings from ER Tim Griffith and Members of Watertown, NY Lodge 496 "Gate Way To The 1000 Islands"
Winter has just about left our neck of the woods, and the geese are heading back to the north country. Its warming up and maple sap is starting to run. Can't wait to have some fresh New York State maple syrup!
Just stopped by to say hello and view your web page, maybe get some new ideas.
If your are in our area, why not stop by and say Hello! You can find directions to our Lodge on our web site under Links.
Thanks, Ed Becker, Lodge Webmaster, biged.7837@verizon.net
Posted 03/18/2009 at 6:49 PM
---
from Springfield, OR, Lodge #2145
Posted 11/04/2008 at 4:51 PM
---
from Portland, ME, Lodge #188
Posted 07/30/2008 at 5:41 PM
---
Hey Greg,
How YOU doing?? I had a blast at convention meeting you and all the other people. If I'm ever in Portland, I'll be sure to stop in.
Love ya,
Mofo
Posted 07/13/2008 at 1:28 PM
---
from Brunswick, ME, Lodge #2043
if you can send me a copy of your newsletter. thanks
Posted 06/19/2008 at 3:17 PM
---
I am a single lady in Biddeford Maine and I am interested in joining the Elks Club if it is not too complicated.
Sandy Carter
Posted 06/07/2008 at 7:18 PM
---
from Perry, FL, Lodge #1851
Great looking website. Checking out some of the pictures on your Lodge of Sorrow page ... who lights the candles during your Memorial service?
Posted 04/05/2008 at 1:17 AM
---
from Belleville, IL, Lodge #481
Belleville Illinois Lodge #481. Enjoyed your site. How do you get music to the "Lodge Of Sorrow"?
Posted 03/31/2008 at 9:48 PM
---
from Augusta, GA, Lodge #205
Greetings from home of the Masters. Augusta Ga. # 205 You have a FANTASTIC website!
Posted 03/30/2008 at 7:11 PM
---
from Bristol, PA, Lodge #970
Great website. Thanks for the help on the music. If you get PA please look up Bristol Elks Lodge #970.
Posted 03/02/2008 at 4:59 PM
---
from Superior, NE, Lodge #2197
Great Web Site Greg, one of the best I have seen. Thanks for your help, I have added it. At the moment I have not made any plans for July.
Russ
Posted 02/26/2008 at 9:36 PM
---
from Noblesville, IN, Lodge #576
Enjoyed your site very much! It is great to see such an active lodge. We are very proud in Noblesville to have a past of over 100 years of Elkdom. Please visit our site #576 and sign our guestbook. Thomas Hubbard
Posted 02/13/2008 at 1:40 PM
---
from Brookings, OR, Lodge #1934
KUDOS! Very clean website. Easy to navigate.
Fraternally,
Mike
Posted 01/10/2008 at 12:40 AM
---
from Portland, ME, Lodge #188
Great web page. I have recently re-activated my membership in Lodge 188 and am looking forward to many great times there with our friends.
Posted 12/06/2007 at 10:41 AM
---
from Portland, ME, Lodge #188
First time I visited the website. Nice job!
Posted 12/05/2007 at 5:32 PM
---
from Portland, ME, Lodge #188
Hello! I'm a new member of the Elks Lodge BPOE # 188 in Portland Maine! Love my local Lodge - everyone is friendly & I'm making friends quickly! Of course, have to sign in & register on the website! :) Thanks to the membership for all you do!
Jane
Posted 10/26/2007 at 3:35 PM
---
from Grinnell, IA, Lodge #1266
This is a very nice website! Good Work! I hope to someday see your lodge, if I ever get out of Iowa. It looks like a great place to visit. Check out Grinnell #1266 and let me know what you think too.
Denise
Posted 10/25/2007 at 12:43 PM
---
from Perry, FL, Lodge #1851
Members of Lodge #188 can be proud of their VHP web site. Very good job Greg.
Please feel free to stop by and visit us if you are in the area. Perry Elks Lodge No 1851 is located about 60 miles South of Tallahassee. Visit our web site to find out more.
Thanks Jimmy
Posted 10/22/2007 at 8:56 AM
---
from Portland, ME, Lodge #188
As a PER and first Lady, we can tell you, first hand,that our lodge is one of the friendliest in Maine. When you're in our area come see our facility and experience our down home hospitality. We have hook-ups for those traveling in Rv's and campers. Thumbs up to Greg on this web page, you're doing a great job.
Bob and Donna Gallant No. Yarmouth, Me.
Posted 11/19/2006 at 7:16 AM
---
from Portland, ME, Lodge #188
awesome web page
Posted 10/24/2006 at 9:48 AM
---
from Winthrop, MA, Lodge #1078
Greetings from Winthrop MA. Lodge #1078, If your ever in our area be sure and stop in. You can also click on over check out our web page and sign our guest book. Our Lodge is minutes from Boston, in 2007 we are celebrating 100 years of Elkdom.
Bob Gillis, Lodge Historian
Posted 10/16/2006 at 4:21 PM
---
It looks like I'm too late to be the first to sign 188's guest book but second is OK.
The website is very impressive and informative. I know that it will continue to improve as you go along.
Thanks for all the time and effort that went into it.
David Perry, PER, PSP Associate Member Portland Lodge 188
Portland Lodge 188 Associate Member
Posted 10/09/2006 at 8:08 PM
---
Duncan Lodge #1446 is proud to be the first to sign your guest book. Welcome to the Elks VHP! It is great to see other Elks Lodges using the web. Our Lodge 1446 is also on the Elks page, please drop by and sign our guest book. We also have our own web page listed as: www.duncanelksclub.org. We have a 18 hole golf course, pro shop, ballroom, dining room, swimming pool, card room, lounge, and 19th hole. If you or any of your members are ever in Duncan, Oklahoma, please stop by and play a round of golf and have dinner. We would love to have other Elks come and see us.
Sam Amerson
Posted 10/06/2006 at 6:39 AM
20212021Server: www