Lodge #1682 Guest Book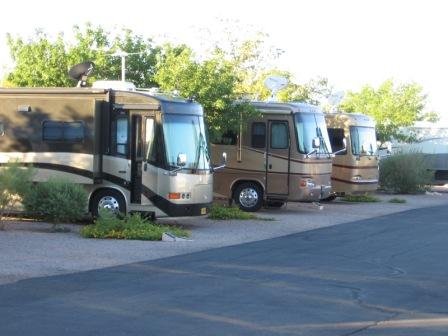 ---
from New Brunswick, NJ, Lodge #324
I am Mr. Mark Wilson, an approved and certified lender with years of experience in lending i give out Collateral and Non Collateral loans with a fixed interest of 3% on an annual basis. 100% financing of projects with secured and unsecured loans available. We are guaranteed and capable of granting financial services to all our numerous customers all over the globe with our flexible lending packages. We operate under clear and understandable terms and we offer loans of all kinds to interested clients, firms, companies,business organizations, private individuals and real estate investors. Email: markwilsonloanfirm88@gmail.com
Posted 05/25/2020 at 9:20 AM
---
Not a member, but have always been interested.
Posted 05/19/2020 at 6:41 PM
---
I am a private lender and Investor, Do you need a legit, honest, reputable and quick funding? I can help you with 100% guarantee loan, I am offering business, real estate funding and individual lending, More also we are financing all kind of projects.
Posted 02/18/2020 at 10:22 AM
---
from Benton, IL, Lodge #1234
Thanks for providing such a piece of relevant information. It really helps me to counteracts the technical issues that I have been facing with my Yahoo account for a while. Need to send an urgent email but your Recover Yahoo Password properly? Explore the browser's setting and discard the cache right away to fix this problem. Also, ensure that your connectivity is up to the mark. If this issue continues to fret you, consult Yahoo customer service experts.
Posted 11/26/2019 at 4:47 AM
---
from Boulder City, NV, Lodge #1682
I'm thinking about joining
Posted 11/04/2019 at 7:31 PM
---
from Plymouth, NH, Lodge #2312
Very late in posting....I visited the Boulder City Lodge in March, 2018, and was greeted very warmly by everyone there! The photo tour of the dam construction was very informative. Thanks for the hospitality, and I hope to see you again soon!
Posted 04/09/2019 at 10:34 AM
---
from Calpine, CA, Lodge #2432
Just checking out your RV parking. Thank you
Posted 01/19/2019 at 8:02 PM
---
from Tahlequah, OK, Lodge #2601
You have a beautiful rv park. I look forward to spending my birthday here
Posted 10/07/2018 at 4:02 PM
---
from Tahlequah, OK, Lodge #2601
looking forward to visiting next week
Posted 10/03/2018 at 9:56 PM
---
from Sparks, NV, Lodge #2397
Nice website. I have stayed in your RV area for a few days just about every January for the last 10 years. I enjoy your lodge and it's friendly members.
Posted 02/19/2018 at 11:02 AM
---
from Aberdeen, WA, Lodge #593
We were there from the end of October 2017 until the end of November 2017. Thanks to all that made us feel at right at home for our total stay. You have a wonderful Lodge and feel we have made some new friends and certainly will return. A special thanks to RV Deb. She is a non stoppable force to be reckoned with. The rv park is top shelf an we hope to see everyone in the spring. .. Rick and Ann
Posted 12/02/2017 at 7:02 PM
---
from Zephyrhills, FL, Lodge #2731
We sold our home in Florida last May & have been traveling since. We headed west from Florida the 1st of February, staying at Elk's lodges along the way. The RV park here is really nice with the full hookups. We appreciate all of the lodge's hospitality for sure! Thank y'all!
Posted 04/07/2017 at 6:19 PM
---
from Beverly/Salem, MA, Lodge #1309
We are planning in the future, 1-2 yrs.
Great location and thinking of relocating to this area, looking at Desert Sun Realty to help us.
Nice walking park with the trout pond at Veterans Park.
Posted 12/24/2016 at 4:28 PM
---
from Gila Bend, AZ, Lodge #2089
We as usual spent two weeks at your wonderful RV ark on our way north. Let me tell you, you have a GEM in Deb Stolpe as the camp host. She is just great and what a personality!
Posted 06/03/2016 at 10:19 AM
---
from Peabody-Lynn, MA, Lodge #1409
Will be coming to visit in December. We just bought our soon to be retirement home in Henderson. See you then!
Posted 10/14/2015 at 12:08 PM
---
from Carlinville, IL, Lodge #1412
Plan on visiting your lodge this coming Saturday for a few days if space is available. we have stayed a several lodges on our 3 month trip from IL and are always made to feel at home. great bunch of folks to be associated with. thanks bill
Posted 03/17/2015 at 7:54 PM
---
from Lakeview, OR, Lodge #1536
Our lodge is in Lakeview OR. Although we have yet to stay at your RV park we plan on stopping soon. I tell all RV'ers we meet that they need to join the Elks. The way I look at it is: wheather you want to partiscipate in the lodge functions or not, by staying at the different parks the lodges have it helps put monies in the coffers so we can continue to do the communities functions the Elks are known for. It is really nice to stay and visit the other lodges and be a part od their community. Keep up the great work.
Posted 01/07/2014 at 11:54 AM
---
from Burns, OR, Lodge #1680
mary and I came in from burns or.and stayed for 2 weeks and had a great time.taco night was very good and good service.the R V park was clean and well layed out.the dam and the shopping in down town was fun.take the train ride its a fun time.we had a problem with Heating and cooling,we found a good service man at a low price for to your door service.we also got a R V wash at the lodge.the camp host was very nice and keep it very clean.everyone was very nice and helpfull.i give it a 8 1/2 rating.this is a place to come back to.thanks to all for making our stay at boulder city nv #1682 elks lodge
Posted 11/24/2013 at 11:34 PM
---
from North Las Vegas, NV, Lodge #2353
Just spent the Labor Day weekend at your lovely little RV park. Thanks to the two Karens, Colleen, Jake, Moon, Roland, Mike and Travis Anne, Deb and Colin, and all the others who made us feel so welcome. We will be back soon. Dave and Janet Minsberg
Posted 09/06/2013 at 10:38 AM
---
from Chula Vista, CA, Lodge #2011
Just spent a couple days in your RV park, and wanted to say thanks for everything! It's a great place! Also, thanks to Karen and to all the folks we met there for being so welcoming. We'll definitely be back...Take Care!!!
Terry and Cristie Lawson Chula Vista, Ca. Lodge #2011
Posted 07/03/2013 at 6:32 PM
---
from Boulder City, NV, Lodge #1682
park host was quite gracious in explaining staying at the RV park, which is really a great location and great facilities. bc elks-ya done well!
Posted 04/01/2013 at 4:03 PM
---
from Boulder City, NV, Lodge #1682
Failed to mention that I live in Phoenix, AZ. My mother Micaela lives in Boulder City and a lifetime member. And Father Joe and Brother Steve are also members. Will be seeing you. We appricate all that you have done for my family. Joe Jr.
Posted 11/17/2012 at 10:31 PM
---
from Boulder City, NV, Lodge #1682
Hi all, I have been re-instated just this past September. I have been visiting your log quite frequently in the past years. I have enjoyed all of the dinners, dances, and just visiting everyone in the club. Be seeing you about every other month if not sooner. Happy Thanksgiving, Merry Christmas, and Happy New Year to all of you.
Posted 11/17/2012 at 10:24 PM
---
from Boulder City, NV, Lodge #1682
thank you for the opportunity to work with B.O.P.E 1682 in BOULDER CITY NV . i am hooked on the lodge and all it means. i've never enjoyed working so hard !!!! I will become a member NO DOUBT !!! HOPEFULLY they will find a place for me to be a employee
Posted 09/19/2012 at 11:16 AM
---
from Prescott, AZ, Lodge #330
Greetings from Prescott, AZ Lodge #330 "Mother Lodge of Arizona". In December of 1895 a group of enterprising businessmen in Prescott, sturdy products of the early west, charted the original petition for a dispensation and later established the Prescott Lodge. Prescott and Prescott Valley, Arizona, located about 90 miles northwest of Phoenix. With our mile high elevation (5230 ft), the cities enjoy a four-season climate with both mild winters and summers. Check out our elks.org page and sign our Guest Book.
Posted 05/02/2012 at 9:29 PM
---
from Tucson, AZ, Lodge #385
Dropped by after a cruise on Lake Mead. Had a great time in the welcoming lodge.
Posted 05/04/2011 at 10:10 AM
---
I'm new in town. I dropped by and was immediately made welcome. Thanks. Look forward to being a regular.
Posted 04/02/2011 at 4:48 PM
---
from Mesquite, NV, Lodge #2811
Love your Lodge. Looking forward to seeing everyone on Sunday April 3rd. 568
Posted 04/02/2011 at 11:12 AM
---
from Bullhead City, AZ, Lodge #2408
We'll be staying,once again at the Canyon Trail R/V park with the Gadabouts-Bullhead City, AZ on Mar. 24-27. About 22 rigs. Would like to visit the Lodge again on Fri. afternoon for cocktails..Love being at the Lodge last year. If a problem, please contact me..
Posted 03/04/2011 at 8:18 AM
---
from Huntsville, AL, Lodge #1648
We really enjoy staying in your RV park. It is very nice to see people donate plants, etc. "in memory of".
Posted 02/12/2011 at 2:18 PM
---
from Whiting, IN, Lodge #1273
We will stop by and visit your lodge.
Posted 01/19/2011 at 4:13 PM
---
from Las Vegas, NV, Lodge #1468
Happy New Year
Posted 01/05/2011 at 12:25 PM
---
from Winter Garden, FL, Lodge #2165
To all members of Boulder City Lodge 1682. It is my sad duty to enform you that Faye Warren has passed away on Dec 24,2010 at 2am eastern time. Please keep the family in your prayers. She will be greatly missed. Bob Warren, NCD VP
Posted 12/25/2010 at 8:38 AM
---
Just moved to Boulder and am very please to meet everyone: I met a really nice Lady today she made be feel Welcome:: Her Name was Liz Maring! They said I would have to be reviewed and back ground check so if i don't get approved i hope i can visit as a guest Lis was a very kind person and well Mannered and was Totally Impressed! Thanx so Much Lorin
Posted 11/12/2010 at 5:27 PM
---
from Norwich, NY, Lodge #1222
We want to thank everyone for their efforts for a great evening at your Hog Call'in dinner. The hospitality, meal and entertainment were great as well as the 'sippin whiskey'.
Thanks again,
Tom Whitmore, Norwich, NY
Posted 11/01/2010 at 2:05 PM
---
from Boulder City, NV, Lodge #1682
HI BOULDER CITY ELKS BEST DAM LODGE IN NV.
Posted 10/31/2010 at 6:15 PM
---
from Tawas Area, MI, Lodge #2525
I'm A LIFE MEMBER of Tawas Area #2525, in Michigan. I was one of the first member#5 to help start this lodge in 1975. Move here to Inverness 1993. Served in many offices. Would like to get on your mailing list. Fraternally, Harry Rose
Posted 09/24/2010 at 8:45 AM
---
My wife and I spent two monts in Boulder City eight years ago. You have a great lodge and we enjoyed it very much.
Posted 05/20/2010 at 6:08 PM
---
from Boulder City, NV, Lodge #1682
Catch Us If You Can…
It is now even easier to stay in touch with our Lodge meetings, events, activities, special events and fundraisers. Our Lodge is now on the internet on Facebook and Meetup .com. We have an online interactive calendar of events, reminders and updates. Try to keep up with us!
Find us on Facebook at: http://www.facebook.com/BoulderCityElksLodge
Join us on Meetup.com at: http://www.meetup.com/BoulderCityElksLodge/
Posted 05/18/2010 at 2:33 PM
---
Hello,
We just moved back into the Boulder City area & are working in Henderson at the Storage West on Boulder Hwy. We teach country dancing & DJ & are very interested in getting classes started. We conducted classes at the Elks Lodge in Rio Rancho, NM & the Elks Lodge in Santa Cruz, CA. We also helped out with Bartending for parties & we DJed their Friday night dinner every week. We also were the DJ's for their weddings & specialty parties. Should you be interested in contacting us please feel free to call us at (214)883-2822 or (702)453-6600. Thank you so much & we will look forward to hearing from you! John & Bev
Posted 05/15/2010 at 11:27 AM
---
from Atlanta-Northlake, GA, Lodge #78
We came to stay in the RV area and found a very healthy, active lodge. We are on a "cross country" from central Florida to Pahrump, Seattle, Salt Lake City and back through Iowa for the Winnebago GNR.
Keep up the good work.
Sincerely, John and Barbara Trent
Posted 04/10/2010 at 12:28 PM
---
from Hawthorne, NV, Lodge #1704
Looking for convention info - Found IT - Thanks
Posted 04/07/2010 at 9:25 AM
---
from North Las Vegas, NV, Lodge #2353
ned dress cod for con.thank you
Posted 03/28/2010 at 6:31 PM
---
from Gila Bend, AZ, Lodge #2089
Thanks for the wonderful RV Park and Lodge facilities. Great breakfast and volunteers. Also excellent work on this website
Posted 01/10/2010 at 9:32 PM
---
from Boulder City, NV, Lodge #1682
Still traveling in our motorhome and enjoy coming back to our own lodge whenever in the area......
Posted 08/30/2009 at 1:03 PM
---
from Red Wing, MN, Lodge #845
hi tom kib just to let you know we are just fine. tell everyone hi. see you later.
cliff
Posted 06/22/2009 at 9:28 PM
---
from Live Oak, FL, Lodge #1165
Live Oak,FL. Hoping to stop out there tonight for drinks and some dinner. Best to all.
Posted 06/05/2009 at 2:18 PM
---
from Boulder City, NV, Lodge #1682
Will be in BC in mid June. Hope to see alot of my brothers and sisters at the lodge.
Posted 05/13/2009 at 5:50 AM
---
from Manchester, NH, Lodge #146
I wish we'd have been at our favorite lodge (by a damn site!) on November 22,2008 to help with the planting.
Miss you all very much ~ think often of Deb and Collins son overseas and hope Cav and his struggles (certain that Aleiise's smile and the twinkle in her eyes is helping) ...
Hope to see you all next year ... keep those chairs waiting for us Jake ..
Posted 01/09/2009 at 11:28 PM
---
I like your web site. I learned a lot about the Elks. Joseph Normand Grinnell. Publisher/Editor of "Le Journal du Maudit Gratteux." Grand Isle, Maine, USA.
Posted 01/04/2009 at 9:07 PM
---
Just wanted to say hi to the best lodge by any site.
Posted 10/10/2008 at 9:53 PM
---
Hi Folks, My wife, Maggie, and I always admire your attractive lodge hall as we pass by on our way to and from Boulder City restaurants and shops. We miss the fraternity of like-minded people, and our Moose lodge is far from convenient where we live in Henderson. Do you suppose someone would be willing to sponsor us so we could join the Elks here? Thanks for your consideration.
Posted 06/25/2008 at 7:29 PM
---
from Manchester, NH, Lodge #146
Hi all - just want to tell you again how much fun we had at your lodge while we were at you fabulous rv park. So many warm and fun people at your lodge who made us feel so welcome. It was certainly tough to leave. We will definitely be back - after all Jake must have some chairs that will need to be put away.
Thanks again for your warm welcome.
With warm regards, Rick and Tracey
Posted 05/21/2008 at 11:31 AM
---
from Boulder City, NV, Lodge #1682
I just saw the web address in the clubfooter and decided to check it out. Very nice job on the webpage. See you at horseshoes Thursday nights.
Posted 04/05/2008 at 7:51 AM
---
from Casas Adobes, AZ, Lodge #2663
Great website. We'll be visiting you in our 5th wheel in July, right after the Grand Lodge convention.
Posted 03/27/2008 at 11:52 PM
---
from Idaho Falls, ID, Lodge #1087
You have a great website. We are looking forwatd to visiting your lodge this winter. We hope you will have space for our fifth-wheel for a few days.
Posted 11/12/2007 at 7:50 AM
---
from Modesto, CA, Lodge #1282
plan on visiting during the NFR
is your lodge usually busy or full that time of year? please respond thnx Dan
Posted 11/03/2007 at 12:07 PM
---
from Payson, AZ, Lodge #2154
will be at your lodge in november 2007
Posted 10/26/2007 at 9:42 AM
---
from Harlingen, TX, Lodge #1889
Enjoyed reading your mothly newsletters. You have a good Web Page. I am searching for ideas on how to have a good OctoberFest in our Lodge. I am committee chairman. We are working with the Harlingen DOES on this project. My phone is 608 469 1497.
Posted 09/20/2007 at 1:41 PM
---
from Sunland-Tujunga, CA, Lodge #2098
Great Web Site, Hope to visit NV. this year
Posted 08/06/2007 at 6:09 AM
---
from Golden, CO, Lodge #2740
Great web site. Hope to visit your lodge sometime later this summer.
Posted 07/15/2007 at 11:53 PM
---
from Yuma, AZ, Lodge #476
Hope to be able to visit with you soon, hoping to stay in your RV park a few days - Eric
Posted 03/23/2007 at 5:53 PM
---
from Hartford, CT, Lodge #19
Hope all is well Boulder we'll be down to see you all soon.
Best Wishes Jeff Flaherty Exalted Ruler Hartford, Ct. Lodge #19
Posted 02/15/2007 at 2:10 PM
---
from Hampton, VA, Lodge #366
Best lodge by a dame site.
Posted 12/15/2006 at 10:44 AM
---
from El Cajon, CA, Lodge #1812
Hi. my email add. has changed, it was ibirl@sbcglobal.net. We were at your place last yr. at this time and would like to stay again. We will be at your place on the 1st.of Nov. for about five days if you have the space. Please contact me at ibrl@cox.net. Thank you, Irl Bilbrey
Posted 10/14/2006 at 11:12 AM
---
from Winthrop, MA, Lodge #1078
Greetings from Winthrop MA. Lodge #1078, If your ever in our area be sure and stop in. You can also click on over check out our web page and sign our guest book. Our Lodge is minutes from Boston, in 2007 we are celebrating 100 years of Elkdom.
Bob Gillis, Lodge Historian
Posted 10/09/2006 at 6:05 PM
---
from Bend, OR, Lodge #1371
nice lodge
Posted 10/08/2006 at 7:49 PM
---
from Smithtown, NY, Lodge #2036
Greetings from Smithtown NY Lodge #2036 If your ever in our area be sure and stop in. You can also click on over check out our web page and sign our guest book.
Andy Wolke #2036 Web Master.
Posted 07/24/2006 at 7:43 PM
---
HI, I VISITED YOUR LODGE TODAY, WAS VERY IMPRESSED AT HOW FRIENDLY EVERYONE WAS. I SIGNED MY HUSBAND CLARENCE AKA "COONIE" UP TO BECOME A MEMBER. WE ARE HERE ON A JOB IN THE VALLEY, PUTTING IN THE SOLAR POWER PLANT AND WILL BE HERE FOR SEVERAL MONTHS. LOVE YOUR R.V. PARK AND PLAN TO STAY ONCE WE BECOME MEMBERS. WAS SO NICE OF LOUISE HODESS TO SPONCER US. JACK JOHNS, BILL & SIDNEY COOK AND NORMAN MYER MADE US FEEL RIGHT AT HOME, WHEN WE ARE SO FAR FROM HOME IN GEORGIA !! LOOKING FORWARD TO SATURDAY AND MEETING SEVERAL OTHERS AT THE COOK OUT. I BELIEVE WE WILL REALLY ENJOY LIVING IN BOLDER CITY AND BEING A PART OF YOUR FAMILY. THANKS EVERYONE.
Posted 06/09/2006 at 2:02 AM
---
from Sun City, AZ, Lodge #2559
Just stopped in to see if you have RV parking. I plan to be in the area sometime this summer and will probably stop by on my way home to Arizona.
Liz
Posted 06/03/2006 at 2:01 PM
---
from Indio, CA, Lodge #1643
Pictures dipict a beautiful lodge and RV facilities. We plan on visiting soon.
Posted 03/08/2006 at 12:29 PM
---
from Lancaster, CA, Lodge #1625
Member Lodge 1625 Lancaster, Ca
Posted 02/02/2006 at 1:35 AM
---
from Middletown, CT, Lodge #771
Hi folks. Thanks for the tour of your VHP. It was very informative and interesting. I am a member of the Middletown Ct Lodge #771 and we hope to visit your area during the month of May. We are planing to continue on to Carson City to visit family. Earl Lassen
Posted 01/25/2006 at 2:32 PM
---
Iam interested in possibly joining the elks lodge
Posted 01/18/2006 at 11:02 AM
---
from Edmond, OK, Lodge #2578
Posted 01/16/2006 at 9:32 AM
---
from Inverness, FL, Lodge #2522
Hope to visit your Lodge in April and stay in your RV park for a few days.
Posted 12/26/2005 at 1:52 PM
---
from Boulder City, NV, Lodge #1682
hello to all.i miss being there.
Posted 11/01/2005 at 5:32 PM
---
from El Cajon, CA, Lodge #1812
We are going to be in Boulder on the 3rd of Nov. thru the 6th 0f Nov. We hope to be staying in your RV Park. Thank you Irl Bilbrey
Posted 10/24/2005 at 8:21 PM
---
My husband is working in Boulder City. He belongs to the elks lodge in Cheyenne Wyoming. We have thought about stopping in and having an adult beverage at your lodge, but havent got it done yet. We may stop next time I am in town.
Posted 10/14/2005 at 1:44 PM
---
from Oak Harbor, WA, Lodge #2362
Nice website - will be travelling in your area soon !!
Posted 09/05/2005 at 3:11 PM
---
from Winter Garden, FL, Lodge #2165
Al Warren's son
Posted 08/29/2005 at 6:10 PM
---
from Burlington, IA, Lodge #84
My wife and I just moved to Boulder a week ago and look forward to visiting your lodge.
Posted 08/26/2005 at 12:46 PM
---
from Hawthorne, NV, Lodge #1704
Posted 08/22/2005 at 11:30 AM
---
from Santa Barbara, CA, Lodge #613
Now living part time in Sun City, Anthem. Henderson looking for an active Elks group...dancing, dinners, other.
Posted 07/20/2005 at 2:56 PM
---
from Hollister, CA, Lodge #1436
Enjoyed you web sight. Need to up date calender. Look forward to a visit to Lodge 1682.
Posted 07/03/2005 at 4:36 PM
---
Our home Lodge in Wenatchee hase closed shop.
We will be visiting your area later this year and would like to be considered for affiliation with the Boulder Lodge as we really are happy in the quiter areas of So. NV.
Regards, Joe & Dottie Schreier
Posted 06/26/2005 at 11:34 PM
---
from Hartford, CT, Lodge #19
Stopped by your lodge on a trip to Las Vegas in 2004. You are truly are the Freindliest Lodge. Your membership extended the hand of friendship and it was truly appreciated. If anyone come's up toward the northeast please visit us at Hartford lodge #19. Thanks again for the hospitality. Fraternally ; Jeff Flaherty
Posted 06/23/2005 at 2:06 PM
---
from West Milford, NJ, Lodge #2236
Just browsing
Posted 04/30/2005 at 7:07 AM
---
I am proud to see my son, Drew Tarras on the internet web page. Congratulations Drew. Love, Mom
Posted 04/20/2005 at 7:15 PM
---
from Fayetteville, NC, Lodge #1081
As Webmaster of our Lodge, I am visiting all VHP's for new and creative ideas. Please visit our site and sign our book. If I can help you in anyway with your site feel free to contact me.
Thank you!
Posted 04/15/2005 at 11:21 AM
---
from Woodbridge, VA, Lodge #2355
I don't know how close to Reno you are but perhaps some day we can visit your lodge.
Posted 03/29/2005 at 7:45 PM
---
from Huntington Beach, CA, Lodge #1959
Looking forward to visiting.
Posted 03/27/2005 at 6:08 PM
---
It's great to see other Elks Lodges using the web. Our Lodge 1446 is also on the Elks page, please drop by and sign our guest book. We also have our own web page listed as: www.duncanelksclub.org. We have a 18 hole golf course, pro shop, ballroom, dining room, swimming pool, card room, lounge, and 19th hole. If you or any of your members are ever in Duncan, Oklahoma, please stop by and play a round of golf and have dinner. We would love to have other Elks come and see us.
Sam Amerson
Posted 02/25/2005 at 1:49 PM
---
from Middlesboro, KY, Lodge #119
Hi i.m a member of Squamish ELKS #119 Brittish Columbia. I like your web site, and hope to visit soon. Fraternal greetings Tony
Posted 02/09/2005 at 4:14 PM
---
from Otsego, MI, Lodge #1711
I'm visiting my brother this week in Overton, NV. I hope to stop in to your lodge for a visit if time permits. John E. Kelley
Posted 01/28/2005 at 1:48 PM
20202020Server: www