Lodge #1583 Guest Book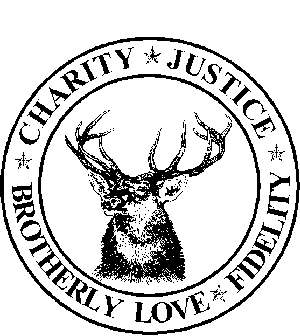 ---
from Okmulgee, OK, Lodge #1822
will be staying in Newark around the airport on the 20th of march and flying out the 21st. always like to visit lodges around the country, are you open the 20th and 21st? my cell is 918-758-7898
Posted 03/01/2016 at 7:59 PM
---
from Union, NJ, Lodge #1583
I just wanted to say hello to all the members of 1583,I am the daughter of your past state president Francis W. Kaiser. He loved this lodge and all it's members and you brought great joy into his life.
Posted 04/19/2013 at 9:09 AM
---
from Union, NJ, Lodge #1583
I am the daughter of your Past State President Francis (Dink) W. Kaiser 1971-1972. He loved this Lodge and all it's members,and you brought him much joy.
Posted 04/19/2013 at 9:09 AM
---
from Prescott, AZ, Lodge #330
Greetings from Prescott Lodge #330 "Mother Lodge of Arizona". In December of 1895 a group of enterprising businessmen in Prescott, sturdy products of the early west, charted the original petition for a dispensation and later established the Prescott Lodge. Prescott and Prescott Valley, Arizona, are located about 90 miles northwest of Phoenix. With our mile high elevation (5230 ft), the cities enjoy a four-season climate with both mild winters and summers. Check out our elks.org page. We have a very content rich elks.org site. Featured pages are [Facilites], [Officers], [Elks'n the News], [Extra Pages](includes rich history of our lodge) and especially our [Photo Gallery]. If you have time after looking it over please sign our [Guest Book]. Thank you
Posted 05/10/2012 at 12:02 AM
---
Tom Huhn- Leading Knight-Sparta (tbird7@aol.com)
from Sparta, NJ, Lodge #2356
Hello Union Lodge. I met a bunch of you good folks when you came to our lodge by bus during your lodge tour. It was a pleasure speaking with you all. I hope you will come back and visit us again. Please visit our website www.spartaelks.org to see our upcoming events. Tom
Posted 01/20/2011 at 6:35 AM
---
from East Stroudsburg, PA, Lodge #319
Greetings from East Stroudsburg lodge #319. Just viewing other lodge's websites to get some ideas. Stop by our website and view some of our events.
Posted 03/31/2010 at 9:56 AM
---
Words can not tell yu how much I miss my Brother Elks!
Posted 09/08/2009 at 1:32 PM
---
from Mountainside, NJ, Lodge #1585
I have been visiting this summer. You have avery nice club very friendly members. I would like to demit from Mountainside.
Posted 09/02/2009 at 2:44 PM
---
from Towson, MD, Lodge #469
Nice site. Looks like a fun Lodge. My wife has family in Jersey. We will try to stop in.
Posted 03/18/2009 at 11:12 AM
---
Back to top