Lodge #1316 Guest Book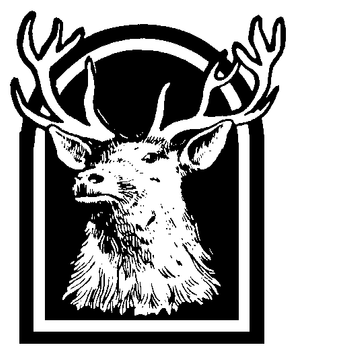 ---
from Bremerton, WA, Lodge #1181
Congratulations to Avis and the team on new positions. Wishing all a great year.
Posted 04/04/2019 at 1:46 PM
---
from Chicago Northshore, IL, Lodge #1316
Just wanted to see how this works. So proud to be an Elks Member after all these years. Always look forward to meeting night. See you guys there!
Posted 12/28/2016 at 3:24 PM
---
coming to town to watch the cubs staying at the hawthorne terrace . our you open any evenings ? robert special passed er columbus ga
Posted 07/21/2014 at 10:01 AM
---
from Melbourne, FL, Lodge #1744
Very nice Lodge facility. Thank You Sandy for sending me your new Lodge pin. It is an honored addition to my small collection. I hope to visit your Lodge someday and meet everyone. I noted in your photo gallery that our Lodge jackets are the same shade of green and same style as yours. Have Sandy show and tell you abour our Lodge pins - the Space Shuttle mounted on the 737 and how to use ourt sailboat during the Chicago winter months. you all take care.
Posted 05/30/2012 at 5:52 AM
---
from Prescott, AZ, Lodge #330
Greetings from Prescott Lodge #330 "Mother Lodge of Arizona". In December of 1895 a group of enterprising businessmen in Prescott, sturdy products of the early west, charted the original petition for a dispensation and later established the Prescott Lodge. Prescott and Prescott Valley, Arizona, are located about 90 miles northwest of Phoenix. With our mile high elevation (5230 ft), the cities enjoy a four-season climate with both mild winters and summers. Check out our elks.org page. We have a very content rich elks.org site. Featured pages are [Facilites], [Officers], [Elks'n the News], [Extra Pages](includes rich history of our lodge) and especially our [Photo Gallery]. If you have time after looking it over please sign our [Guest Book]. Thank you
Posted 05/07/2012 at 10:28 PM
---
Your VHP just keeps getting better. Way to go!
Posted 05/24/2011 at 1:03 AM
---
from Tallahassee, FL, Lodge #937
Will be in the Chicago area July 8-13. Do you serve lunch or dinner as we would like to visit your lodge.
Posted 07/02/2010 at 9:12 AM
---
Your site looks great. Keep up the wonderful work.
Posted 09/10/2009 at 12:15 PM
---
from Green Valley, AZ, Lodge #2592
Hello. I just checked your scheduale to see if you have dance nites as we do in Az.
Posted 08/05/2009 at 9:02 PM
---
Back to top