Lodge Facilities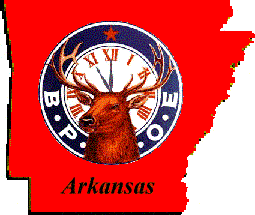 Hours of Operation
HOURS OF OPERATION Winter Hours Bar open Monday – Thursday 1pm to 10pm Friday and Saturday 1pm to 11pm Closed Sundays Restaurant Open Thursday – Saturday 5pm to 9pm Closed Sundays Summer Hours Memorial Day Weekend to Labor Day Weekend Bar open Monday – Saturday 11am to 11pm Sunday – Noon to 6pm Restaurant Open Thursday – Saturday 5pm to 9pm Lunch Menu 11am to 5pm Daily (Sunday Noon to 5pm) Pool Open Monday – Saturday 11am to 9pm Sunday – Noon to 6pm
Lodge is conveniently located on 9 acres between Fayetteville and Springdale
The Lodge was built in 1993. The facility covers 7500 square feet and features a full service dining room and bar staffed with paid employees, not volunteer members. While membership in many Lodges across the United States has declined, our membership has grown from 227 in 1993 to around 1200 today. A partial listing of Member Benefits is listed below.
Restaurant
Open Thursday - Saturday 5:00pm - 9:00pm
====================================
GENERAL MENU with Specials noted on Lodge Calendar
====================================
Lounge
Open Monday - Saturday at 1:00pm til 10pm Sunday - Noon til 6:00p (Memorial Day Weekend thru Labor Day) Grill Menu available (Memorial Day Weekend thru Labor Day)
Live Entertainment
**Membership Appreciation Night every Tuesday Night - 5:30 - 8:00pm **
This event features live entertainment and is FREE to all Fayetteville-Springdale Elks Lodge Members.
An Appetizer Buffet is available for an additional $4.00 per person
See Lodge Calendar for other dates and details
Swimming Pools
Pools open Memorial Day weekend until Labor Day
Mon - Sat 11:00a - 9:00p Sun - 12:00a - 6:00p
Bar and Grill Menu Service available 11:00a - 5:00p @ Service Window (Sunday 12 to 5) .
Patio/Pavilion
This area is open during Lodge hours with Service at the Window Bar
18-hole miniature golf course
on the premise next to the swimming pools The course is open during Lodge Hours.
Four (4) RV Hookups available
The lodge has 4 RV hookups available. Two have 50 amp service. Two have 30 amp service.
There are two dump stations.
It is suggested that you call the Lodge in advance to secure a spot.
Small Fishing Lake
on the premise
See Lodge Calendar for special events.
Lodge Beach Volleyball Court
Beach Volleyball Court opened in the spring of 2005 and is available during Lodge hours.
Facility Availability
The restaurant area of the Lodge is available to rent for Wedding receptions, Birthday Parties or Other Celebrations under the following general guidelines 1. Application must be presented to and approved by the House Committee in time to be included in the Lodge Newsletter for the month of rental. 2. rental fee must accompany application. Contact Manager for application, pricing and rules concerning food and drink
Wi-Fi available
Wireless Internet is now available at the Lodge. See Hugh Wilson for details.
---
Back to top