Lodge Facilities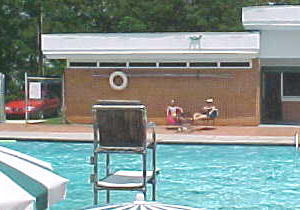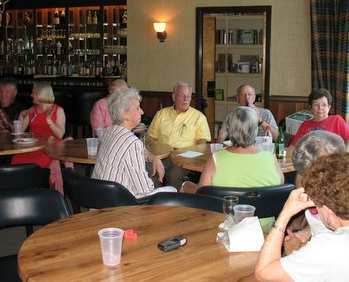 Jolly Cork Lounge
We have a full service bar open Thursday through Saturday evenings at 6:00PM. On Thursday and Saturday it is Happy Hour from 5:50 to 6:30, which includes 1/2 price drinks and a special Happy Hour Menu to be served in the Lounge. We also serve 'bar grub' in the Lounge. Click on "House Comm Rpt" button for details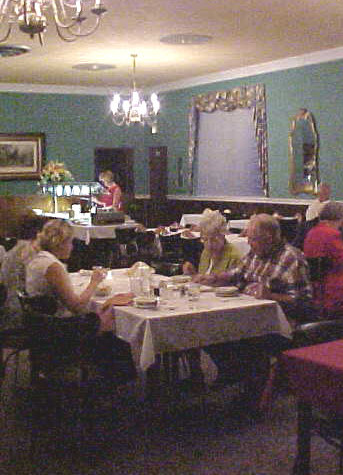 Dining Room
Our full service Dining Room is open Thursday through Saturday evening at 6:00PM. Check out our new Menu Items by clicking on thw "House Comm Rpt" button. Griffin Elks Lodge welcomes Chef Pat! These are exciting times at the Lodge with the addition of Chef Pat! She is already on board and cooking up some delicious meals for our Lodge Members and the civic clubs. She has years of experience with service at the Atlanta Motor Speedway, Griffin Country Club and the Wyndham in Peachtree City. She has an Associates Degree in Culinary Arts from Le Cordon Bleu College of Culinary Arts in Atlanta and is looking forward to serving you!
Come out and support the Lodge and sample Chef Pat's special Entrees and Desserts!
Check out our complete menu by clicking on the MENU buttons from the options on the left.
TV Room
The TV Room is available for the children while the adults enjoy the Club.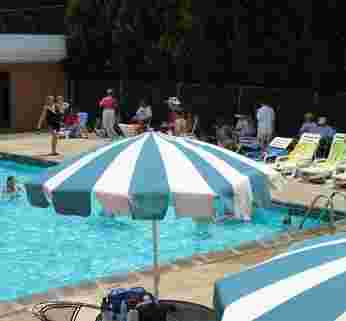 Swimming Pool
It is time once again to look forward to summer and a new year at the pool. As usual we will be open Memorial Day weekend through Sept 21st, 2008. Dues will remain $100.00 for a family membership, and we hope you will spread the word to your friends, as this is one of the best deals around for safe family fun this summer. Please note on your check that it is earmarked for the Pool Dues for ease in processing the funds. Your Diligent Pool Committee,
Jason DeLoss, Beau Gentry, Dan Duncan, Elizabeth Stacy, Jim Grubbs, Jason Virden, Byron Brock
Pool Tables
We have two Pool Tables downstairs.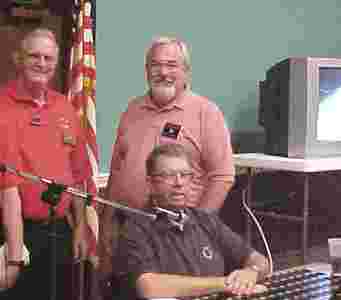 BINGO
BINGO is held Thursday evenings at 7:30PM, with an early-bird special game starting at 7:00PM.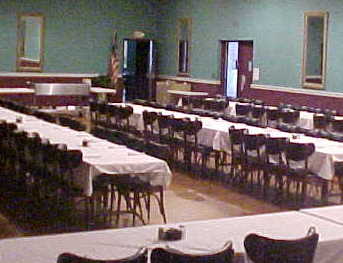 Ballroom
The Ballroom is available for large Group Funtions. We have Wedding Receptions, Class Reunions and Civic Clubs. The Food Staff can serve up to 500.
It is used for weekly meetings of Exchange Club and Kiwanis.
Private Dining Room
There is a small dining room available for Private Parties. (up to 25 people)
Call the Lodge to make reservations. Best time to call is Thursday evenings after 5:00PM ((770) 227-5551)
Lodge Room
The Lodge Room is downstairs, separate from the club facilities.
Lodge Office
The Office is open as required. The Secretary can be reached at: fdhunt at juno.com For information call (770) 227-5551 during club operations.
RV Parking
We are not set up with regular RV Parking facilities, but Elks and their Campers are welcome to park at our Lodge. We have had a few guests park here. We provided electricity and they came in and used the Lodge facilities.
Our full service dining room is open Thursday, Friday and Saturday evenings at 6:30PM.
Race fans take note that our Lodge is only 15 minutes away from Atlanta Motor Speedway!
---
Back to top