Lodge Facilities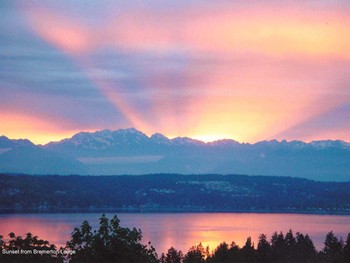 The "Million Dollar" View
The view of the Olympic Mountains and Dyes Inlet from the Lounge and Dining Room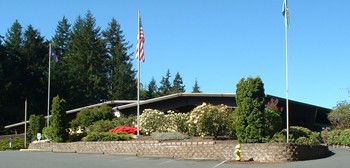 Lodge
The Lodge building sits on 15 acres of land, with about 7 acres of lawn. The Lodge Building consists of a Lodge Room that can be converted to large area containing a dance floor, a Lounge, a Dining Room (with a full kitchen), a Game Room, and a smaller meeting room. This is in addition to the Office spaces for the Secretary, Treasurer/Bookkeeper and Manager.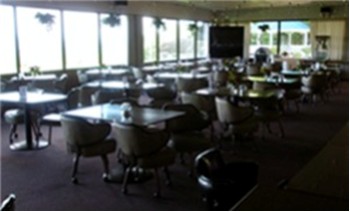 Lounge
The Lounge is normally open at 12:00 Noon every day except Sunday. Normal closing time is 9:00 PM on Monday & Tuesday, 10:00 PM on Wednesday, 12:00 Midnight on Thursday, Friday & Saturday.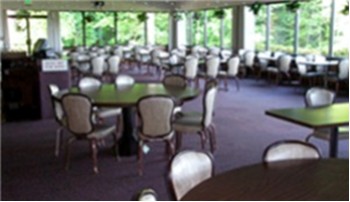 Restaurant
The restaurant is open Friday's 6:00 to 7:30 PM (Reservations are required by the previous Tuesday). Served by volunteer crews. 1st Friday of the month is Spaghetti, 2nd Friday is Steak night, 3rd Friday is Fish & Chips, and the 4th Friday is Rib night. Average cost of the meal is $10 to $14 depending on the night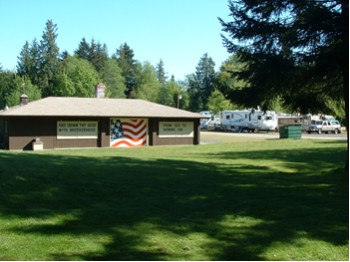 Picnic Shelter
Our picnic shelter will accommodate about 60 people, more when the weather is nice. It has a full kitchen and large fireplace with a supply of wood. It also has a gas furnace. The shelter can be reserved for reunions, retirements, weddings birthdays, or any gathering you can think of and the front office handles the scheduling. We suggest a donation of $100.00, depending on the size of the party to defray expenses.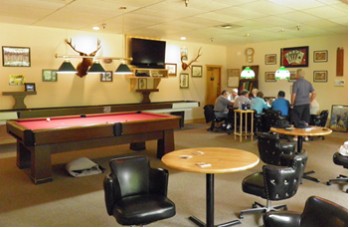 Game Room
The newly renovated and expanded Game Room is now open. It has Card Tables (Used for the Texas Hold-em on Mondays & Fridays at High Noon), a newly renovated Pool Table, a Wii, 3 TVs (2 with DVDs), darts, and a new shuffle board. There is a Game Night every Saturday starting at 6:00pm.
RV Sites
The RV Park has 23 sites with power and water. Sites 7 through 23 can be reserved by groups of 6 or more rigs by contacting our office. The length of stay is limited to 14 days with extensions available in special cases. We suggest a donation of $20.00 a night to defray park expenses.
---
Back to top