Lodge #966 Home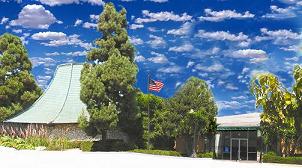 The San Pedro Elks Lodge is one of over 2,200 Elks Lodges of the Benevolent and Protective Orders of Elks of the United States of America. The San Pedro Elks Lodge # 966 has approximately 3,000 members. Located On A Beautiful Hill In San Pedro, California Overlooking The Los Angeles Metropolitan And Harbor Area With A Spectacular View From The San Gabriel Mountains To Santa Catalina Island.
We are also members of the California-Hawaii [State] Elks Association and the BPO Elks of the USA. The Benevolent and Protective Order of Elks is the largest Fraternal-Charitable Organization in the United States and is dedicated to service to our communities and to our country. In order to take advantage of the many activities presented by the San Pedro Elks Lodge, you must be a member or an invited guest*.
We invite all Elks members to come on down and visit !
You Tube Video's of Sunday Brunch Spread
Rentals - Banquets - Facilities
View our hit counter
---
Back to top