Lodge #2769 Home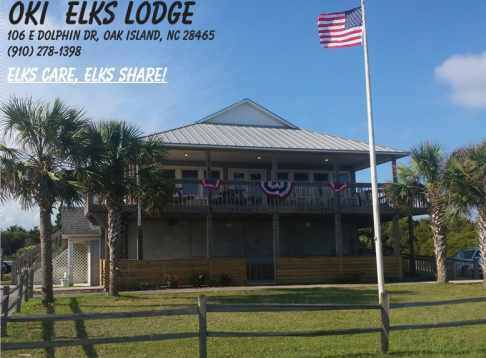 106 E. Dolphin Drive (see Lodge Location tab) Phone: 910-278-1398
Welcome to the Oak Island Lodge "The only Elks Lodge that overlooks the Atlantic Ocean"
Our Lodge is open Tuesday - Saturday 5:00PM to ~10:00PM
The Lodge meetings are on the 2nd and 4th Thursday of each month at 6:30PM
Please look around by selecting our tab pages - left - (& the "Extra Pages" tab).
Don't forget to sign our Guest book. We do appriciate your comments and or suggestions.
---
Back to top