Lodge #213 Home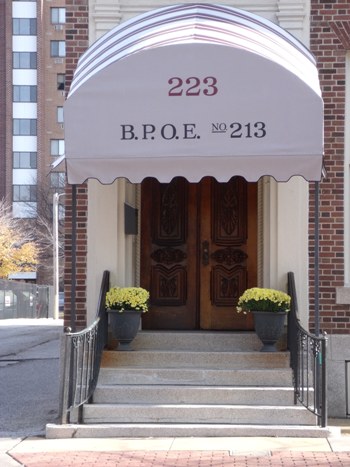 Located in the heart of downtown York Pa. The lodge is a historic 19th century building that has been maintained to most of its original state. Come on down and enjoy the company of fellow Elks in a Grand Old Lodge!
The Lodge Meets every 2nd & 4th Mondays, except during July & Aug, When we meet on the 4th Monday only.
The Lounge is open Wednesday thru Friday from 4-10pm.
Directions: Rt 83 To N George St, Go South To 223 N George York PA
Check us out on Facebook
*** Elks Care - Elks Share ***
---
Back to top