Lodge #1917 Home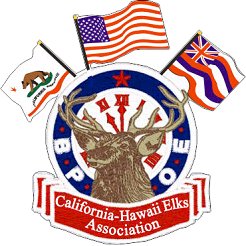 "So long as there are Veterans, the Benevolent and Protective Order of Elks will never forget them."
Welcome to Culver City Elks Lodge #1917
located in the Heart of Screenland at
11160 Washington Place, Culver City, CA 90232-3995
Marilyn Marble - Exalted Ruler
The Culver City Elks Lodge is one of 1938 Elks Lodges of the Benevolent and Protective Order of Elks of the United States of America totalling 789,667 members. The Culver City Elks Lodge #1917 has approximately 270 members.
The Elks are Second only to the U.S. Government for the number and Dollar amount of scholarships and Grants awarded to college students.
Over 100 years ago the Elks were early and large scale supporters of the Big Brother movement. By 1917, more than 400,000 Elks from 1,100-plus Lodges were looking after more than 30,000 little brothers. Realizing that the worth of the program far outweighed the prestige of keeping it strictly as an Elks program, we helped establich it as a separate national organization, open to all who wished to participate.
We are also members of the California-Hawaii [State] Elks Association and the BPOE of the USA. The Benevolent and Protective Order of Elks is the largest Fraternal-Charitable Organization in the United States and is dedicated to service to our communities and to our country. In order to take advantage of most of the activities presented by the Culver City Elks Lodge, you must be a member or an invited guest of a member. If you are interested and would like an invitation, check out our Calendar on the left and then email me and let me know when you want to come in. lh@besthomeinsp.com
Remember, All Lodge Members get a Free Dinner Wednesday or Friday during the month of your Birth


We could use Volunteers to help with the Upcoming Events
Contact me and I'll put you in touch with the right people
Monday Night Football 6PM




Famous Chef's Dinner!




Every Tuesday, 6:30-7:30


• Zumba Dance Exercise Class, Free for members
$5- for the Public
Wednesday, September 30
Dinner 6:30-7:30PM


Stuffed Pork Chops, Salad & Vegetable $10-


Weekly Meeting 7:30
INITIATION
Friday, October 2
Dinner w/ Dean & Richard 6:30-8PM
Steaks, Ribs, Chicken, Salmon, Shrimp Basket, Baked Potatoe & Salad Bar $12-15
Saturday October 3
Comedy Night Dinner & the Show only $20-!


Enchilada Pie, Fiesta Chicken, Rice & Beans
Upcoming Events
October 23-31
Red Ribbon Drug Awareness week
Friday October 30

Dia de los Muertos or "Day of the Dead"

Wednesday November 11
Open meeting Dinner with Invited Veterans
Saturday November 14
Charity Event
Saturday December 12 1-4 PM
Children's Christmas Party!
Sign up your Kids and Grand Kids NOW on the Lodge Bulletin Board!
Club Hours
Monday 3PM-11PM
Tuesday 11AM-8PM
Wednesday 11AM-11PM
Thursday 10AM-8PM
Friday 11AM-Midnite
Saturday & Sunday Noon-8PM
Club Phone 310-839-1917
Club Manager: Steve Baril, PER
Bar Manager: Roy Chambers
Facilities Rental MGR: C. Michael Melton

Office Hours
Monday-Tuesday & Thursday
9AM-4PM
Wednesday - 9AM-7:30PM
Friday, Saturday & Sunday CLOSED
Office Phone: 310-839-8891
Fax: 310-839-5093
Assistant Office Manager: Paula Hernandez
Lodge Secretary/Office Manager: Noe Saenz
Your High & Mighty Webmaster,
Lance Hudson
---
Back to top