Lodge #1917 Home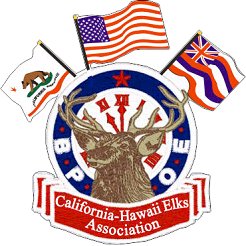 "So long as there are Veterans, the Benevolent and Protective Order of Elks will never forget them."
Welcome to Culver City Elks Lodge #1917
located in the Heart of Screenland at
11160 Washington Place, Culver City, CA 90232-3995
Marilyn Marble - Exalted Ruler
the Proud Home of
Robert Duitsman, Grand Lodge Forum (like our Supreme Court)
and
Noe Saenz, California Hawaii Elks Association Trustee
and
C. Michael Melton, State Chairman of the Membership Committee

If you are new here & or looking for some basic information on who we are, check out our About page


Upcoming Highlights
APRlL 2017 DD CLINIC CULVER ClTY ElKS #1917 EXALTED RULER REPORT:



The Culver City Elks Year End Membership Total is 333 Members, which is an increase of 11% over last year.
Our Member Lapsation for 2016 is under 5%
To date Our ENF Total stands at $2,752.30 which is $9.20 per capita.
To Date our Major Project Total is $8,634.10 which is $28.88 per capita.
LODGE EVENTS planned for this year include:
~Youth Awards Night on May3
~Cinco de Mayo Dinner/Dance on May 5
~Kentucky Derby Pot-Luck on May 6
~Mother's Day Brunch on May l4
~Our Inaugural "KARAOKE" Night Begins on May 13
~MEMORIAL DAY BBQ and Pot-Luck on May 29
~Open-Meeting "FLAG DAY" Flag Retirement Ceremony on June 14
~EC's Father's Day Bruch onJune l8
~4TH of JULY BBQ and Pot-Luck
~Our ELKS Annual Picnic/BBQ/Pot-Luck on August 13
~LABOR DAY BBQ & Pot-Luck on September 4
~Start of Monday Night Football & Dinner on September 11
~HALLOWEEN Party Dinner/Dance on October 28
~Veteran's Dinner and Gift Party on November lO
~Host Veteran's Clippers Game at Staples Center
~Our Charity Benefit Ball on November 18
~Open Meeting "Memorial Service" on December 6
~Our Children's Christmas Party on December 9 (last year 14O Children attended)
~New Years Eve Party on December 31
~EC Champagne Brunch on January 14
~EC Valentines Dinner/Dance on February 10
~St. Paddy's Day/ Dinner on March 17
~Our House Committee also plans Special Events "Band Nights" and "Poker Tournaments", and we are in the process of planning a possible weekly "Bingo" game at our Lodge (we just had the "Brotherhood Band" performing last Friday night).

LODGE PROGRAMS Include:
~Dictionary Program to Deliver and Distribute Dictionaries to Local 3rd Grade Classrooms.
~We continue to promote our Membership Drive, by encouraging new and old members alike to Sponsor
Friends and Relatives to become New Members! (We have 11 in the pipeline at this time)
~We continue to promote Volunteerism for our Committees and strive to not only Select Chairs and Committee Volunteers, but to start an Educational process to define the Scope and Responsibilities of Each Committee!
~We continue to Expand the promotion of the Rental of our Dining and Patio Areas, to increase Lodge revenue.
Recently Mike Melton and I attended a "Convening of Non-Profits Meeting" put on by the Mayor of Culver City, at City Hall - where we started the process of "Networking" and Partnering with other Volunteer Organizations in our City, with the GOAL to Expand our Exposure and Community Involvement, and share our Mission.
We will continue to Plan and Hold Lodge "Clean-Up Days", to clean and paint different areas of our Lodge.
And, I plan to start the promotion of "Childhood Leukemia Awareness" through education and charity events.
Best Regards,
Tom Konkel
Exalted Ruler
Culver City Elks #1917
Community service can be great fun!
It's that time of the year where we need to ask for volunteers. We need to ask you if you'd like to be part of something bigger than yourself, if you'd like to help lighten other's burdens and put huge smiles on people's faces.
Are you

good with numbers

? Or, are you a

people person

? Or, do you know how to

host a party

and ensure everyone has a good time? Or, do you prefer to

help with

the more mundane but

absolutely critical stuff

?
Whichever it is, we need you!
If you enjoy making kids happy we need help with our

Soccer Shoot

, our

Hoops Shoot

, our

Drug Awareness

, and our general

Youth Activities

events. Let us know

which of these you'd have the most fun with being a part.
If you'd enjoy m

ore patriotic service, we have our

Veterans Services

, our

Elks Memorial Day

, and our

Flag Day

events coming up. Get in touch with us to see how you can help.
If you are more serious minded... we need you too! We have our

Accident Prevention

committee and our

Ritualistic Committee

that can use your help. There's also our

Government Relations

committee as well as the

State Major Project

committee. Just let us know where you prefer to apply your talents.
We need hands helping with

Community Projects

,

Lodge Activities

, and even the

Elks National Foundation

.
Drop us a line at

ElksLodge1917@gmail.com

and let us know what is most fun for you or if you have any questions or want more information.
1st Saturdays 10am-2pm
Ukes of Culver Ukulele Jam
will be playing in the Patio
Come Join in or just have a listen and Enjoy!

Wednesday May 3
OPEN MEETING
Youth Awards Night
6 Scholarship Winners and Scouts Awards
6:30 Dinner,
7:30 Meeting

Friday May 5


Cinco de Mayo!


Dinner: 6pm -10 pm, Taco Plate $8 (3 tacos, rice and beans)
6-7 pm: Early Bird Discount. No admission charge
7pm - 12 am: $5 Elks/ $10 Non-Members
7:30 pm: Grupo La Rosa Foklorico
8:00 pm - 12:30 am Dance w/ DJ DEMO
Saturday May 6
Kentucky Derby Potluck 1pm
Post time 3:30

Saturday May 13
Karaoke Night!
8pm-12am

Sunday May 14
Mother Day Brunch 10am-1pm

Monday May 29
Memorial Day Potluck & Barbecue 1-4pm

Saturday June 17
Jolly Corks Initiation & Induction
Gardena lodge, Click the poster for more

Wednesday April 26


6:30 Dinner - Prime Rib, Baked Potatoes, Vegetables and Salad Bar $15-




7:30 Regular Meeting




INITIATION




ATTENDANCE IS MANDITORY*


*Manditory means we'd love to see you there.

Friday April 28
Ritual Judges
Committee Dinner 6:30pm
Dinner - Surf & Turf $15-

Saturday April 29
NEW CLUB HOURS
Starting tonight the Club is open until Midnight on Saturdays!

Club Hours

Monday 3PM-9PM
Tuesday 11AM-9PM
Wednesday 11AM-11PM
Thursday 10AM-9PM
Friday 11AM-1AM
Saturday 12PM-12AM
Sunday 12PM-8PM
Club Phone 310-839-1917
Club Manager: Ellen Whiteside
Facilities Rental MGR: Hector Flores & George Aceves

Office Hours
Monday-Tuesday & Thursday 9AM-4PM
Wednesday - 9AM-7:30PM
Friday, Saturday & Sunday CLOSED
Office Phone: 310-839-8891
Fax: 310-839-5093
Lodge Secretary: C. Michael Melton, PSVP
Office Manager: Bonnie Naruo

Your High & Mighty Webmaster & Esteemed Loyal Knight,
Lance Hudson
---
Back to top