Lodge #1917 Home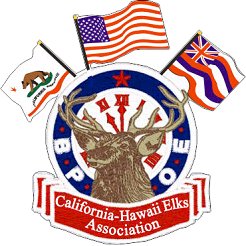 "So long as there are Veterans, the Benevolent and Protective Order of Elks will never forget them."
Welcome to Culver City Elks Lodge #1917
located in the Heart of Screenland at
11160 Washington Place, Culver City, CA 90232-3995
Marilyn Marble - Exalted Ruler
the Proud Home of
Robert Duitsman, Grand Lodge Forum (like our Supreme Court)
and
C. Michael Melton, State Chairman of the Membership Committee

If you are new here & or looking for some basic information on who we are, check out our About page
Upcoming Highlights
Note that Initiation has been rescheduled to Next Wednesday March 1 Due to the Floor Problem
If you are interested in getting the District Shirt contact Tom Konkel
These will be in Black with Red or Blue Embroidery
Minimum Lodge order of 12 per Color
Click HERE for printable Order Form

If you are interested in getting the Lodge Shirt contact Marilyn Marble (310) 313-7280
These are in Black with White Embroidery

1st Saturdays 10am-2pm
Ukes of Culver Ukulele Band
will be playing in the Patio
Come have a listen and Enjoy!

Sunday March 5th 3-6pm
Walk Street Blues Band
on the Patio


Note - this was originally scheduled for February 26th



Wednesday February 22
6:30 Dinner - Fried Chicken, Mashed Potatoes, Veggie $10-
7:30 Regular Meeting


Initiation has been resceduled to Next Wednesday


ATTENDANCE IS MANDATORY*
mandatory means it would be great if you could come.

Friday February 24


6:30

Dinner - Roasted Chicken, Mashed Potatoes, Veggie $10-



Club Hours

Monday 3PM-9PM
Tuesday 11AM-9PM
Wednesday 11AM-11PM
Thursday 10AM-9PM
Friday 11AM-1AM
Saturday 12PM-8PM
Sunday 12PM-8PM
Club Phone 310-839-1917
Club Manager: Ellen Whiteside
Facilities Rental MGR: Hector Flores & George Aceves

Office Hours
Monday-Tuesday & Thursday 9AM-4PM
Wednesday - 9AM-7:30PM
Friday, Saturday & Sunday CLOSED
Office Phone: 310-839-8891
Fax: 310-839-5093
Lodge Secretary: C. Michael Melton, PSVP
Office Manager: Bonnie Naruo

Your High & Mighty Webmaster & Esteemed Loyal Knight,
Lance Hudson
---
Back to top