Lodge #1917 Home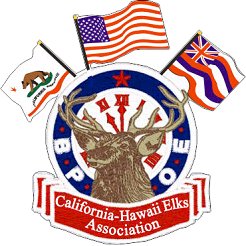 "So long as there are Veterans, the Benevolent and Protective Order of Elks will never forget them."
Welcome to Culver City Elks Lodge #1917
located in the Heart of Screenland at
11160 Washington Place, Culver City, CA 90232-3995
Marilyn Marble - Exalted Ruler
the Proud Home of
Robert Duitsman, Grand Lodge Forum (like our Supreme Court)
and
C. Michael Melton, State Chairman of the Lapsation Committee

If you are new here & or looking for some basic information on who we are, check out our About page
Upcoming Highlights

Bring Friends and Family to
Mothers Day Brunch Sunday May 8th
&
Memorial Day Monday May 30th

Saturday April 30
Today your Glorious, Exalted and Esteemed Officers
Competed in the South Coast Central
Ritual Contest at
Redondo Beach Elks Lodge #1378


Saturday April 30
RITUAL CONTEST AWARDS DINNER
Come Support Your Lodge and District!
6PM Cocktails
7PM Dinner
Torrance Elks Lodge #1948

Wednesday May 4
OPEN MEETING - YOUTH AWARDS NIGHT
6:30 Dinner
7:30 Meeting

Sunday May 8
Mothers Day Brunch
10AM-1PM

Monday May 30
Memorial Day
Potluck & Barbecue
1-4PM


Every Tuesday, 6:30-7:30
• Zumba Dance Exercise Class, Free for members
$5- for the Public

Wednesday April 27


6:30 Dinner, Burgers and Hot Wings $10-


7:30 Weekly Meeting
Balloting
Be there or face the Sword!
Friday April 29
6:30 Friday Night Dinner
Friday Chicken and Shrimp Fajitas $15-
Club Hours
Monday 3PM-9PM
Tuesday 11AM-9PM
Wednesday 11AM-11PM
Thursday 10AM-9PM
Friday 11AM-Midnight
Saturday & Sunday 12PM-8PM
Club Phone 310-839-1917
Club Manager: Steve Baril, PER
Bar Manager: Roy Chambers
Facilities Rental MGR: C. Michael Melton

Office Hours
Monday-Tuesday & Thursday 9AM-4PM
Wednesday - 9AM-7:30PM
Friday, Saturday & Sunday CLOSED
Office Phone: 310-839-8891
Fax: 310-839-5093
Lodge Secretary: C. Michael Melton, PSVP
Office Manager: Bonnie Naruo
Your High & Mighty Webmaster,
Lance Hudson
---
Back to top