Lodge #1917 Home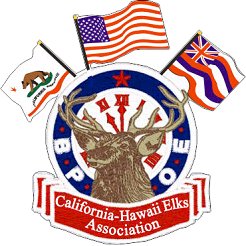 "So long as there are Veterans, the Benevolent and Protective Order of Elks will never forget them."
Welcome to Culver City Elks Lodge #1917
located in the Heart of Screenland at
11160 Washington Place, Culver City, CA 90232-3995
Marilyn Marble - Exalted Ruler
the Proud Home of
Robert Duitsman, Grand Lodge Forum (like our Supreme Court)
and
C. Michael Melton, State Chairman of the Lapsation Committee

If you are new here & or looking for some basic information on who we are, check out our About page
Upcoming Highlights

Please Note the following Corrections to the June Calendar!
The Flag Retirement Ceremony is moved up to June 8th
The Association Vice President is Visiting our Lodge June 15th
Friday Hours are now Extended to 1AM!
Bring Friends and Family to
Memorial Day Monday May 30th
Wednesday June 8
7:30PM OPEN MEETING
FLAG RETIREMENT CEREMONY

Wednesday June 15
Association Vice President R. A. Pickett Visits our Lodge!
5:30 Inspections
6:30 Dinner
7:30 Meeting


SUNDAY June 19 11AM
Emblem Clubs
Fathers Day Brunch


Every Tuesday, 6:30-7:30
• Zumba Dance Exercise Class, Free for members
$5- for the Public

Wednesday June 1


Spaghetti with Meat Sauce, Garlic Bread $8.00




7:30 Regular MEETING


Be there or face the Sword!
Friday June 3
6:30 1ST Friday Dinner with Dean & Richard
Steaks, Ribs, Chicken, Salmon, Shrimp Basket, Baked Potatoe & Salad Bar $12-15
7:30 Line Dancing, FREE for members, $5- to others
Club Hours
Monday 3PM-9PM
Tuesday 11AM-9PM
Wednesday 11AM-11PM
Thursday 10AM-9PM
Friday 11AM-1AM
Saturday & Sunday 12PM-8PM
Club Phone 310-839-1917
Club Manager: Steve Baril, PER
Facilities Rental MGR: C. Michael Melton

Office Hours
Monday-Tuesday & Thursday 9AM-4PM
Wednesday - 9AM-7:30PM
Friday, Saturday & Sunday CLOSED
Office Phone: 310-839-8891
Fax: 310-839-5093
Lodge Secretary: C. Michael Melton, PSVP
Office Manager: Bonnie Naruo
Your High & Mighty Webmaster,
Lance Hudson
---
Back to top