Lodge #1371 Home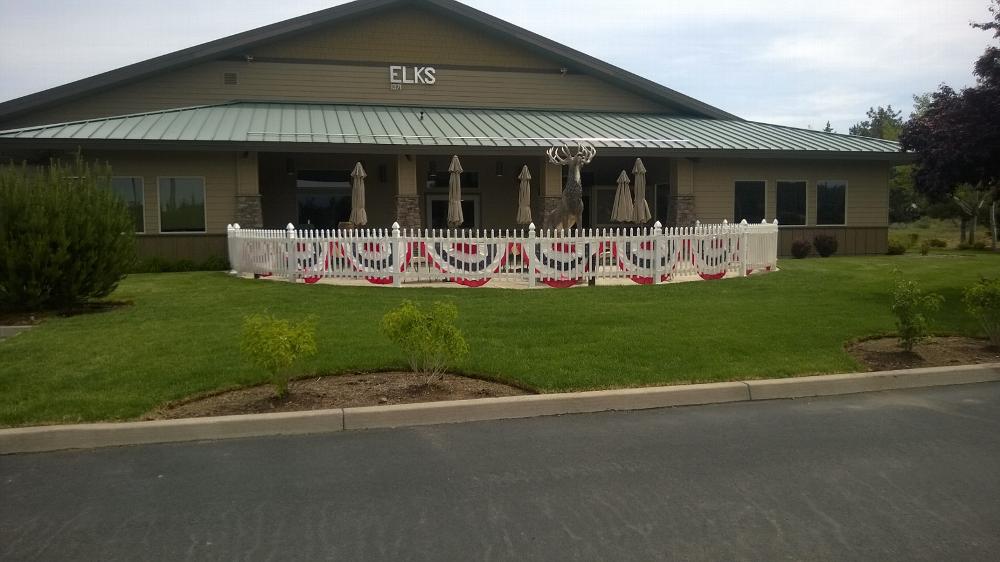 ***** CELEBRATING OUR 100TH YEAR IN 2019!
SEE THE NEWS TAB ON THE LEFT FOR INFO ON SOME OF OUR EVENTS

Visit our web site for the latest news and information about our lodge. There's always something happening!

www.bendelkslodge.org

Sign up to get the Bugler via email. Contact bendelksoffice1371@bendbroadband.com
OUR LODGE HAS MANY GREAT THINGS TO OFFER! FOR MORE DETAILS VISIT OUR WEBSITE.
JOIN NOW TO ENJOY SOME OF THESE FUN EVENTS WITH YOUR FAMILY AND FRIENDS.
CRIBBAGE - Monday 6 PM
LODGE MEETING - 1st four Tuesdays 7 PM
LUNCH - Wed-Fri 11:00 - 2:00
LINE DANCE LESSONS - Wednesday 10:30 AM
KARAOKE - Wednesday 6 PM
BINGO - Thursday 6 PM "OPEN TO THE PUBLIC"
POKER - Thursday 7 PM
FREE DANCE LESSONS - Friday 6 PM
FRIDAY DINNER - Starting at 5:30 PM
DANCING TO LIVE MUSIC - Friday 7 PM
TEXAS HOLD'EM TOURNAMENT - 2nd Saturday at 7 PM
STEAK & LOBSTER NIGHT - Wednesday & Saturday 6 PM
RV PARKING
GREAT LOUNGE
VIDEO GAME ROOM
BANQUET and MEETING FACILITIES
++++ MEMBERS - WE NEED YOUR HELP, YOUR NEW IDEAS, AND ABSENT MEMBERS TO JOIN IN THE FUN AND THE GOOD WORK WE DO. BOARD OF DIRECTORS MEETINGS ON THE SECOND SATURDAYOF EACH MONTH, 10AM. ALL MEMBERS WELCOME. ++++

APPLICATIONS FOR MEMBERSHIP ALWAYS ACCEPTED. STOP BY THE LODGE AT ANYTIME. WE WOULD BE GLAD TO MEET YOU, SHOW YOU AROUND AND EXPLAIN WHAT WE DO.

THINGS ARE HUMMING AT THE LODGE. LOTS OF ACTIVITIES AND LOTS OF NEW MEMBERS TO VISIT WITH.

We are always in the process of updating this site. Please click the "lodge" bars to the left for lodge information.

Lodge Directions: In NE Bend at 63120 Boyd Acres Rd.(just north of Empire Avenue), Bend, OR Office Phone: 389-7438 Club Phone: 382-1371 Email: bendelksoffice1371@bendbroadband.com




---
Back to top