Lodge Facilities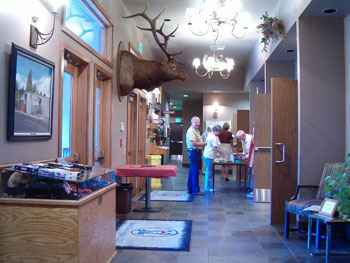 Welcome
Welcome to the Bend Elks Lodge #1371 Facilities Section. We have a beautiful and functional facility that can accommodate various events. If you are an Elk member and want to plan an event at our Lodge, please contact the Club Manager for availability and discussion of your event needs. We also support local non-profit organizations that need a location for special events and meetings. Any other group request needs to be discussed with the Club Manager for approval of usage subject to certain conditions.
Visit our web site at http://bendelkslodge.org/facilities/ for specifics on each of our meeting and event rooms.
RV Parking
7 spaces 14 1/2 foot wide with 50 AMP - $20 / night.
2 spaces 14 foot wide with 30 AMP - $15 / night.
Dry Camping $10 / night.
Water access near front of building with 100 foot hose available.
Landscape improvements, with picnic tables and designated pet area, to be completed soon.
Just 2 Blocks Off The Highway 97 Parkway. Easy On-Easy Off. Spaces are Quiet and Behind the Building.
We are on the north side of Bend. Northbound Hwy 97 - Exit the Parkway at Empire Avenue (Exit 135B). Turn right onto Empire, then left at 1st light (Boyd Acres). We are the 2nd driveway on the right. Southbound Hwy 97 - Exit 135A Business 97. At first stop light (Empire Ave) turn left, then left at 2nd light (Boyd Acres). Southbound Hwy 20 - At Empire Avenue stoplight turn left, then left at 2nd light (Boyd Acres). Northbound Hwy 20 (from Burns)- Turn right on 3rd Street. Go north on 3rd Street past Robberson Ford, take onramp onto the Parkway toward Portland. Exit at Empire (Exit 135B). Turn right onto Empire, then left at 1st light (Boyd Acres). We are the 2nd driveway on the right.
Patio
Beautiful Views. Tables with umbrellas. Enjoy the sunset over the Cascades.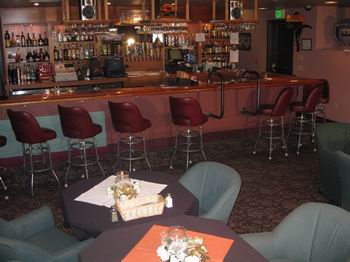 Club/Lounge
Beautiful New Lodge Facility! Gaming Area! TV! Pool Table! Shuffle Board! Karaoke on Wednesday! Always Something Going On!
Video Gaming Machines
Enjoy all the latest games!
Mt. Bachelor Room
Three Function Halls and Two Meeting Rooms Available for Rent. The Mt. Bachelor room is over 1800SF plus the stage. In the past, these rooms have been rented for birthdays, anniversaries, weddings and wedding receptions, Christmas parties, meetings, memorial services, etc. Come take a look. For more information or to schedule a tour please contact the Club Manager at 541-382-1371 or through our website www.bendelkslodge.org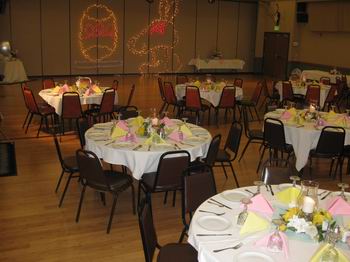 Dining & Dancing
Lunch Wednesday-Friday 11:00AM-2:00PM. See Calender for Evening Meals. Our 1500SF dining room, the "Mountain Room", is also available for parties, meetings or other events. Best steak dinner in town! DANCING every Friday to live music! Check the calendar for special dinner dance events at http://www.bendelkslodge.org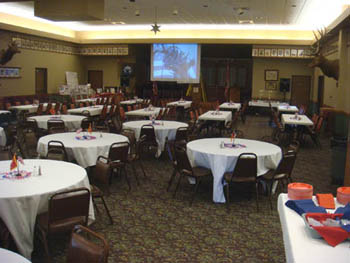 Three Sisters Room
This is the 1240SF Three Sisters room of three rooms and can be combined with the Mt. Bachelor room and/or the Mountain room. All three of our rooms or any two can be combined to meet your floor-space needs.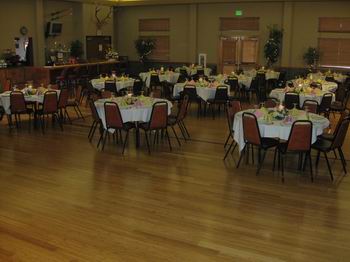 Mountain Room
"Mountain" room, normally used for smaller dining events but can also be combined with "Three Sisters" room and "Mt. Bachelor" room for larger events with dining and dancing. The Mountain room has its own bar.
---
Back to top