Lodge #1283 Home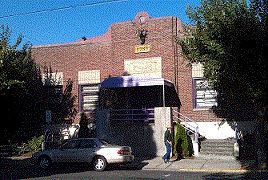 Welcome to McMinnville Lodge #1283

Nestled in the Beautiful Willamette Valley and located at: 333 North Evans Street McMinnville, Oregon 97128
Phone: 503-472-1283
Email: macelks1283@gmail.com

Office Hours: Tuesday - Friday 10:00 am - 4:00 pm

Club Hours: Tuesday - Friday 4:00 pm - 10:00 pm (Later when warranted) Closed on Holidays.

Sundays 9:00 am - 12:00 pm

Closed on Mondays and Saturdays

OLCC RULES ENFORCED

Regular Lodge Meetings are held Thursday evenings at 7:30 PM, except for July and August, with meetings on the first Thursday of July and last Thursday of August.

We invite you to visit our Lodge anytime. A good place to start would be Sunday Morning for Charity Breakfast. Bring your family and friends for a made to order breakfast prepared by one of our all volunteer crews. To view the Menu online, visit Our Lodge Facilities page.
Charity Bingo is held every Wednesday. "Cards" and daubers are for sale starting at 6:15pm. Bingo starts at 7:00pm. Come in, play and bring your friends.

**Watch this page for updates, current events and new information.**

Visitors, Please feel free to sign Our Guest Book.

~~~~~~~~~~~~~~~~~~~~~~~~~~~~~~~~~~





<> Visit our Lodge News Page for more details.
---
Back to top