Lodge #1283 Home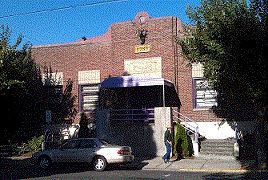 Welcome to McMinnville Lodge #1283
Nestled in the Beautiful Willamette Valley and located at: 333 North Evans Street McMinnville, Oregon 97128 Phone: 503-472-1283 Email: macelks1283@gmail.com
Office Hours: Tuesday - Friday 10:00 am - 4:00 pm
Club Hours: Tuesday - Saturday 4:00 pm - 10:00 pm (Later when warranted)Closed on Holidays.
Sundays 9:00 am - 1:00 pm (Later when warranted)
Closed on Mondays
OLCC RULES ENFORCED
Lodge Meetings are each Thursday evening at 7:30 PM. (Except for July and August, with meeting on the first Thursday of July and last Thursday of August.)
Need a warm and hearty start to your week? Visit our Lodge for Sunday Morning Charity Breakfast. . Bring your Family and Friends for a Made to Order breakfast. To check out the Menu online, visit Our Lodge Facilities page.
**Watch this page for updates, current events and new information.**
Visitors, Please feel free to sign Our Guest Book.
~~~~~~~~~~~~~~~~~~~~~~~~~~~~~~~~~~
<> Visit our Lodge News Page for more details.
---
Back to top