Mojave Elks Trap & Skeet Range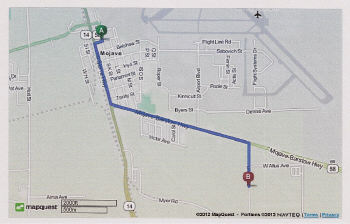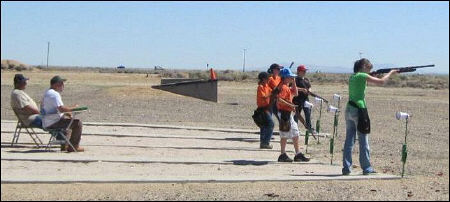 Our Range is 2½ miles SSE of our Lodge
East Business Hwy 58 + United Street
14866 United Street Mojave CA 95301
Latitude +35. 037548º N
Longitude -118. 148742º W
Elevation 2757 FT
Trap and Skeet Range Contacts
Bob Friend 661 816 7258
Billy Churchill 661 824 1728
Lodge Office
GENERAL SCHEDULE
Second and Fourth SUNDAYS at 8 am
April 2014 Schedule
Sunday April 13 at 8 am
Sunday April 27 at 8 am
TRAPMASTERS ------ INSTRUCTORS ------ COACHES








Billy C David Bob George Homer Billy M
We invite everyone to enjoy a day of safe shooting !
Second Annual Veterans Trap Shoot News Article
Five Star Youth Trap Shoot Competition
Apr 19, 2014 -------- Trona Gun Club
May 10, 2014 --------- Barstow Gun Club
The 3rd round of the 5 Star Youth Trap Shoot competition was held March 15th
at Panorama Gun Club, with 16 members of the Mojave Rattlers Gun Club participating
Each shooter shoots 4 rounds of 25 targets in the competition.
Mojave Rattler members who received medals were -
NOVICE
3rd Place----Damian Fisher (68)
JUNIOR
1st Place----D.J. White (89)
3rd Place----James Kirk (81)
PRO
1st Place----Conner Markley (90)
Congratulations to these four shooters !
We are proud of our participants and they continue to help
with cleanup and in any other way they can at all competitive shoots.
The next 5-Star competition will be
held April 19th at the Trona Gun Range.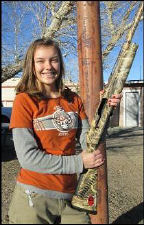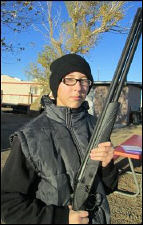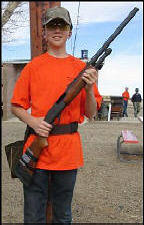 Hannah Landsgaard (L) DJ White (M) and James Kirk (R)
have scored perfect rounds of 25 of 25 targets.
Congratulations Hannah DJ and James !
The Rattlers Gun Club is practicing at.the Range Wednesdays at 3:30 pm.
Thank You to our Regional Sponsors !
Brookfield Development
Coca Cola
Donuts - Mojave
Homer Hansen
Norman Hanson Firearms - Tehachapi
Intren
Karl's Hardware
Mortenson Construction
Billy Morris
Todd Porter Concrete - Rosamond
S&C Electric
Score Keepers
Stoken Deli & Donuts
Vestas
Dollie's Trap Range Photo Galleries
WE RECYCLE !
---
NOTICE
All persons 18 and under are required to take a certified Hunter Safety Course
before they are allowed to shoot Trap or Skeet at our Range.
A Safety Certificate will be presented upon successful completion of this course.
---
Back to top