April 2014 Officers Notes
From our Exalted Ruler
I would like to thank the Elks membership for giving me the opportunity to serve as your Exalted Ruler for this upcoming year.
2014 will provide many opportunities and community activities for the Elks group to participate in. Because of a recent grant given by the county you will see stucco repairs and a needed new fresh coat of paint on our buildings. The county grant will be one of many improvements that you will see made in many locations in Mojave.
It will be an exciting year for the Mojave Spaceport where the eyes of the world will be focused on the upcoming testing and flights of the Spaceship 2. Many of our members are involved with these programs at our airport. This will give us the opportunity to meet many Elks and other visitors who will be here for the flights.
I call on the membership to redouble their efforts with charity and community activities. This next year the Chamber of Commerce and Elks will be working together on Thanksgiving meals for the needy. Also there is continued interest in bringing back the "Gold Rush Days". For those who remember how much hard work goes into an event like this I would hope ones interested would be glad to donate their time to make it a reality.
Don't forget starting in April the Elks meetings will be on the First and Third Wednesdays of each month with the first meeting on April 2nd. See you there.
Fraternally,
Ted Hodgkinson
Exalted Ruler 2014 - 2015
Welcome to our newest Members !
Ginger Jenkins
James T. Stokes
Ronald Massengale
House Committee Meeting - Third Sunday @ Noon
Any suggestions for improvements or problems regarding the clubroom should be brought to the house committee, either in writing or in person at a house committee meeting
Our Chairman of the Board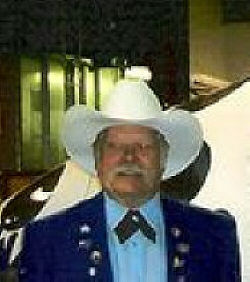 Warren Guest
Chairman - PER Association
---
Back to top