March 2014 Officers Notes
From our Exalted Ruler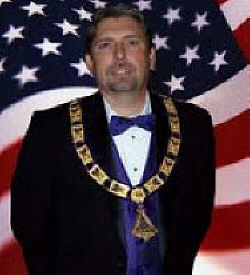 Dear Members -
Another Magnificent year about to pass for Mojave Elks! Magnificent Mojave Elks can beam with pride at the accomplishments of the year! Right from the start we hit the ground running, with a fun filled Easter Egg Hunt for our communitie's children. Thanks to great volunteers like Kelly Uhl and Cindy Hodgkinson, the youth activities program this year was awesome. From the kids summer program, to a night at the jet hawks stadium, to our incredible Kid's Christmas Party, with almost 400 participants and the list goes on. Mojave Elks also had a great year financially, new policies and hard work by great Elks like Ramona Mestas, Dollie Cooksey, and Todd and Leslie Smith made for a very successful year.
The folks at the Trap range also had another Magnificent year! The five star shoots get bigger and bigger, the Visit by the Veterans from the Pete Knight center in Lancaster was great! And under the leadership of Trap masters Bob Friend, Billy Churchill and David Cleveland so many great improvements have taken place out there. And Thank you Homer Hansen for all you do !
Of note we have met our Charity Goals for our Major Project and the Elks National Foundation, and I would say that the Purple Pig Luau / Rib contest was the most successful to date ! Also we have been awarded a Mojave Impact Grant we will use to improve our Lodge facilities. Thank you to our incoming Exalted Ruler Ted Hodgkinson for your hard work and determination in securing that.
Congratulations to all our new incoming officers. Under the Leadership of our incoming exalted ruler Ted Hodgkinson and Leading Knight Todd Smith, I am confident that we will enjoy an exciting and successful new year in Elkdom ! Not to forget, the Installation of New Officers and Dinner will be held on the 29th of March and Our Sister Lodge Lancaster Elks #1625 has graciously volunteered to do us the Honor of installing our New Officers.
I want to thank so many of you for all your dedication and hard work this year ! My officers, committee chairs, and all the hard working volunteers! There is not enough space here to truly acknowledge you all. So please come one and come all to our Awards and Appreciation Barbeque to be held at the Lodge on the 15th of March starting at 1:00 pm. Come as you are ! Let's show our appreciation to all our Magnificent Elks, and let's celebrate our magnificent accomplishments of the Year !
From the heart I thank you all ! Soon to be Past Exalted Ruler again !
P.S. Congratulations and Way to Go Warren Guest, PER, my friend and my mentor
Fraternally,
Hank Parker
Our PER Chairman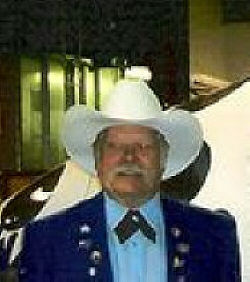 Warren Guest
Chairman - PER Association
---
Back to top