August 2014 Officers Notes
From our Exalted Ruler
I had a nice trip to New Orleans for the 150th Grand Lodge Session. So many things happened during my 5 day visit it is difficult to pick out what to mention.
First of all it was nice to meet our (Past Grand Exalted Ruler) Millard Pickering and his wife Susanne. I was so impressed by how well he conducted the meetings and the voting process. During Wednesdays session the members attending had 22 resolutions placed in front of them to vote on. Many of them required some discussion and explanation and I was so impressed how fast and efficient this was handled by our GER. 14 of the 22 proposals were passed and I encourage all members to check out the Web site or examine them in the next Elks Magazine.
At our next business meeting I will go over them. In addition at one of the hospitality rooms I was able to briefly talk to our new Grand Exalted Ruler John Amen. Also there were a lot of ideas given on how to retain and increase membership and hopefully we can use some of these in the future.
I was able to meet so many ER's from across the country not necessarily in the meetings but out front exchanging ER pins. Although these Elks are from entirely different parts of our country their lodges face the same issues we all face and it was great to hear some of their solutions. Our District Deputy Grand Exalted Ruler Ray Pompey for our Inland District had the attending ER's and guests over for dinner at one of New Orleans restaurants for a great meal. Thanks Ray.
Finally for all our traveling Elks never miss a chance to visit an Elks Lodge as you are visiting the country. I stopped by the lodge in Houma Louisiana and a lodge in El Reno Oklahoma and was treated with a tour of each lodge, Recently the lodge in El Reno celebrated their 100 anniversary.
Fraternally,
Ted Hodgkinson
Exalted Ruler 2014 - 2015
From our Secretary
Here we are in August. We have 22 members with birthdays this month. HAPPY BIRTHDAY everybody.
We still have 39 delinquent members. Remember you have until Oct. 1st to pay your dues. You can still pay half which is $39.50 and then Oct. 1st you will owe the other half which is $17.50. If you don't pay your dues by Oct. 1st you will be dropped.
To our members with kids our summer program will kick off this month also. You contact Kelly Uhl at 661-436-0464 or Cindy Hodghinson 661-754-0560 to find out the date and time.
Fraternally,
Patricia Cook
Lodge Secretary 2014 - 2015
Welcome to our Newest Members !
Jeffery Friend
Rebecca Watts
Don DeVedas
Terri Fox
Transfer in - Harold O'Brien
House Committee Meetings - Third Sunday at 1 pm
Any suggestions for improvements or problems regarding the clubroom should be brought to the house committee, either in writing or in person at a house committee meeting
Our Chairman of the Board
and Inland District Vice President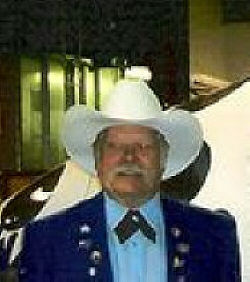 Warren Guest
Chairman - PER Association
---
Back to top