May 2014 Officers Notes
From our Exalted Ruler
For those who haven't been at the Lodge the last few weeks there are a number of changes taking place. The Elks received a grant from Kern County which is allowing us to repair the stucco surfaces and have a fresh coat of paint for our buildings including new signage. The estimated finish date is the first week of May.
Also curbs and gutters from Community Block Grants are being added in Mojave with new wheel chair ramps in front of our club room. Although the construction does cause some temporary problems the improvements are well worth it.
In July of this year the second round of grants will be available. After the communities of Mojave, Boron, and Rosamond see some of the improvements taking place in the communities the interest will be much greater and getting a grant may be more of a challenge.
I would like to have some discussions with our membership on improvements that would be of interest. Over the past number of years I am sure a lot of ideas have been floated but the lack of funds has always been an issue. Lets take advantage of this opportunity and brain storm some ideas. Please come to the meetings and under new business bring up your thoughts and dreams and maybe we can incorporate them into the proposals.
A reminder our meetings are now the first and third Wednesdays of every month at 7:00 P.M.
Fraternally,
Ted Hodgkinson
Exalted Ruler 2014 - 2015
Welcome to our newest Members !
Ginger Jenkins
James T. Stokes
Ronald Massengale
George Hokanson
House Committee Meeting - Third Sunday @ Noon
Any suggestions for improvements or problems regarding the clubroom should be brought to the house committee, either in writing or in person at a house committee meeting
Our Chairman of the Board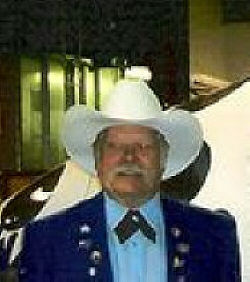 Warren Guest
Chairman - PER Association
---
Back to top