September 2014 Officers Notes
From our Exalted Ruler
Dear Members -
As fall approaches we will be looking forward to this years Hoop Shoot participation. Anthony Day will be conducting the shoot which as with years past will be held in the Backus Gym in Mojave on or about the second Saturday of December. He will need the support of a number of volunteers. If you can help please call the Lodge at 661-824-2240 and leave your name.
More improvements are being done on our property. 60 more feet of fence slats have been purchased to help finish the north fence line. The slats will match the paint job trim recently finished on the Lodge Buildings
We are looking forward to the visit of our CHEA President Floyd "Skip" Henke on Sept 05 & 06. This is certainly a special occasion and I hope as many members as possible can come by and say hello
Finally it has been enjoyable over the last couple of years playing music at the lodge on a couple of Fridays each month. If any activity comes up and music and Karaoke would be needed on days other than that please contact me and if my schedule is open I would be glad to do additional evenings. Please remember the importance of supporting ENF and major projects and the Pig is especially hungry when music is being played.
Fraternally,
Ted Hodgkinson
Exalted Ruler 2014 - 2015
From our Secretary
Here we are in September. We have 18 members with birthdays this month. HAPPY BIRTHDAY everybody.
We still have 39 delinquent members. Remember you have until Oct. 1st to pay your dues. You can still pay half which is $39.50 and then Oct. 1st you will owe the other half which is $17.50. If you don't pay your dues by Oct. 1st you will be dropped.
To our members with kids our summer program will kick off this month also. You contact Kelly Uhl at 661-436-0464 or Cindy Hodghinson 661-754-0560 to find out the date and time.
Fraternally,
Patricia Cook
Lodge Secretary 2014 - 2015
Welcome to our Newest Members !
Breanna Baker
Darrel Brown
Marshall Alexander
Sean Nelson
William Schultheiss
House Committee Meetings - Third Sunday at 1 pm
Any suggestions for improvements or problems regarding the clubroom should be brought to the house committee, either in writing or in person at a house committee meeting
Our Chairman of the Board
and Inland District Vice President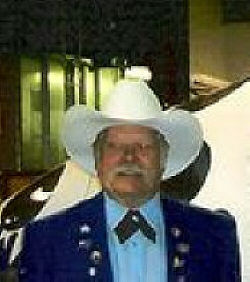 Warren Guest
Chairman - PER Association
---
Back to top