Aid to Volunteer Fire Departments
Mission Statement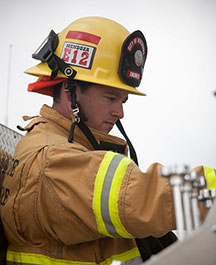 To provide grants to assist Rural and Volunteer fire Departments in purchasing the necessary tools and safety equipment needed to perform their important functions safely, thereby helping those who serve to keep our communities safe.
Details
Our goal is to aid Volunteer Fire Departments with grants to purchasee equipment, gear or training.
The State Major Projects Committee shall supply information and applications to applicable associations and all Montana Lodges for distribution to Rural and Volunteer Fire Departments in their respective jurisdictions. The funds made available are intended to be distributed to Rural and Volunteer fire Departments, based on need.
There will be four $5,000 grants, one each to the North, South, East and West districts. Recipients will be selected at the Montana State Winter Convention. After receiving a grant, a finalization report from the VFD is required.
The committee will be accepting written requests until the 15th of December. Requests can be mailed or delivered to Montana local Elks Lodges or mailed to:
Laurel Lee Curran State Major Project Chair 1019 Montana Ave Deer Lodge MT 58722
---
Back to top