Port Jervis Photo Gallery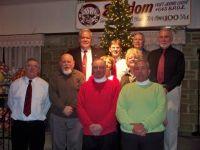 Every year the Port Jervis Lodge hosts a Christmas Gala to benefit their annual Children's Christmas drive. We believe every child should receive the spirit of the holiday and it is in that spirit that our lodge takes as many children as possible to Kmart to select $50 in clothing. The Christmas Dinner Dance is just one of the ways that we fund the drive and these officers are only a part of the workforce behind the event. I know they look neat and proper here but just two days ago they were up to their elbows in wrapping paper and ribbon and just maybe .......a little mistletoe.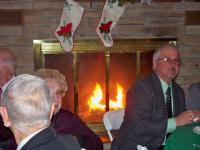 The Children's Drive festivities started with dinner by the fire and ended with the entire room standing together, holding hands and singing, "God Bless the USA" led by the amazing voice of Rich Wilson. This tribute to those currently serving, the veterans who have already served and those who have given everything in the name of freedom was the most powerful moment. May we honor them always.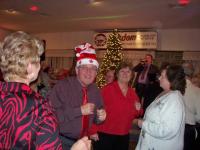 Now you know at every party there are always some that are a tad more festive than others. And we are thankful for them. All in all....a great time for an even greater cause...we do it all for a smile on the face of a child.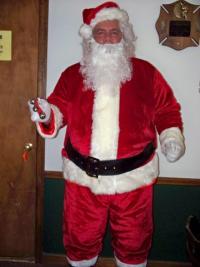 Every Christmas Eve, before Santa makes his rounds he stops at the Lodge to bring clothing and toys to 200 children and their siblings.
---
Back to top