Lodge Facilities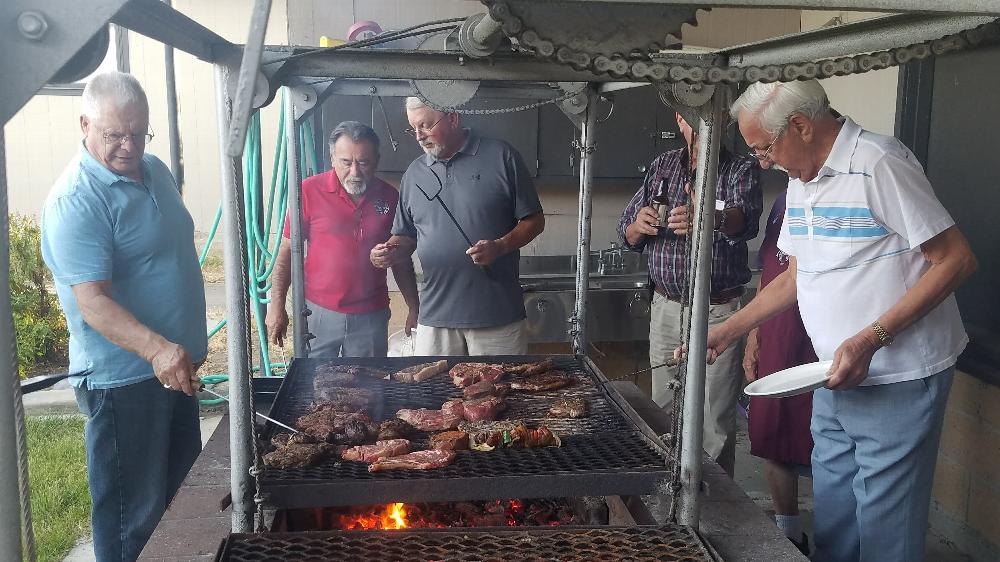 Outside Deep Bit BBQ Grill
Grill on our ultimate wood burning grill over an open fire of chopped wood, logs or coals. Maintain constant heat and control it by raising and lowering the grill. All your needs can all be easily tended in the open-front fireplace grill from all 4 sides allowing you to you can get it to just the right height to keep your cooking temperature right where you want it.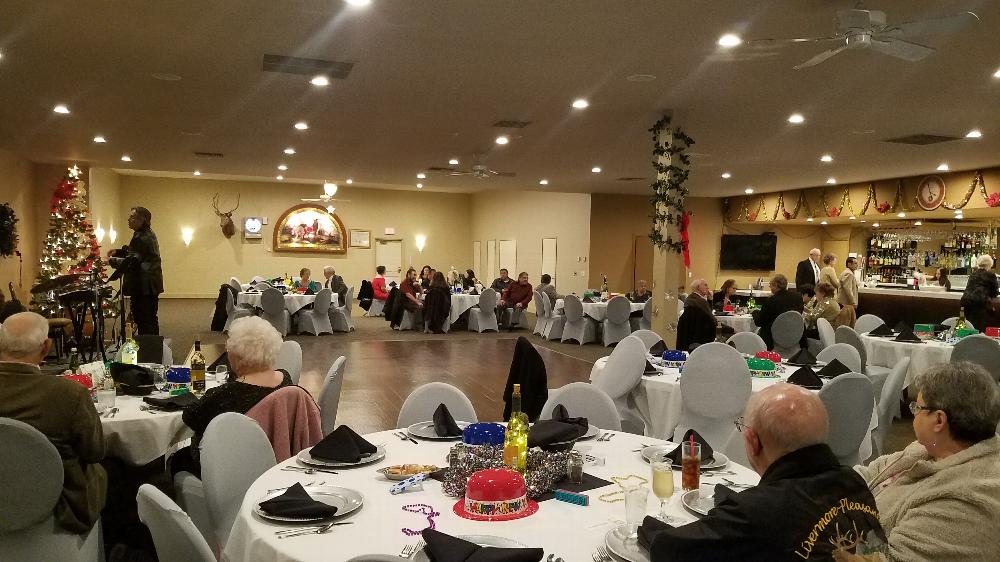 Larkspur Event Center
The Livermore/Pleasanton ELKS Lodge is proud to offer the services of our Larkspur Event Center.
Wedding Reception
Birthday Party
Anniversary Celebration
Luncheons and Banquets
Holiday Party
New Years Eve Gala
Our full service is ready to help you make your event one to remember in a professional and dignified manner, whether it be a sit down for 300 or a meeting of 50.
Call the Lodge office for more information 925-455-8829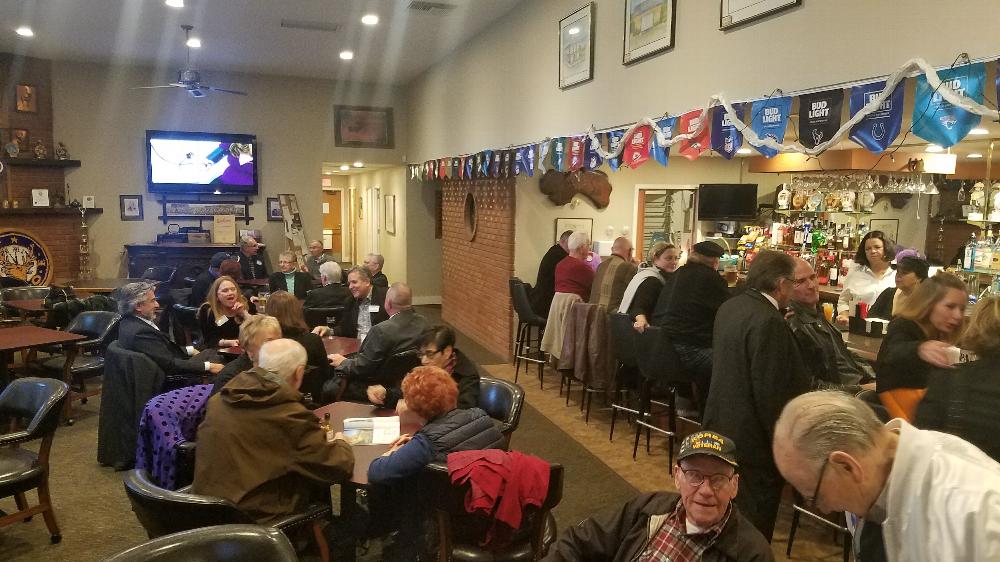 Members Lounge
The Members Lounge is open to all ELKS and their guests
Our Members Lounge has a full service bar
There is a Dart Board, Jukebox that plays 45's, 2 BIG screen TV's, pop-corn machine and board games
Friday Night Pot-lucks are always in full swing
Call the Lodge office for more information 925-455-8829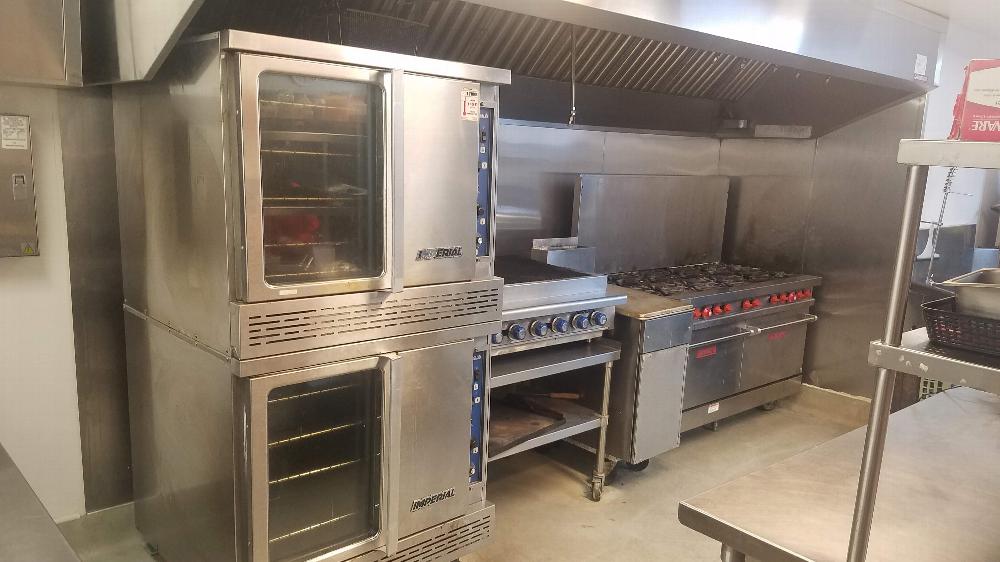 Commercial Kitchen
Fully equipped, certified, commercial kitchen.
Our facility includes a walk-in refrigerator and several other refrigerators, a double oven range, convection ovens, a commercial mixer and stainless steel food preparation tables and sinks.
It is also available to rent to Bay Area food entrepreneurs and is home to a few caterers and bakers.
If you would like additional information on the our commwercial Kitchen, please contact Marci Hernandez at secretary2117@comcast.net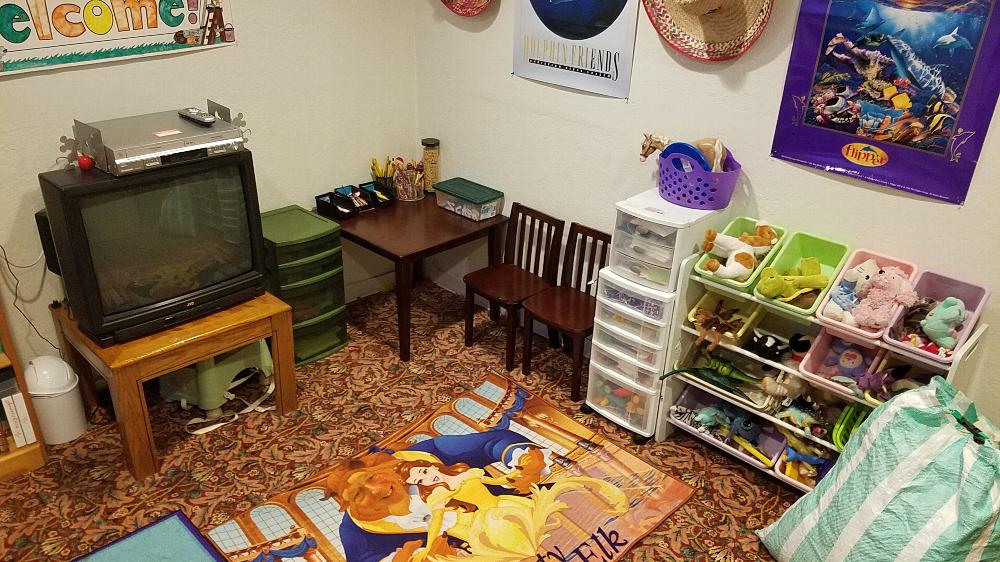 Children's Activity Room
A great place to share time with your children while visiting the Lodge and getting reaquainted with feloow ELKS
Located off the Members Lounge Area
Something for children to do while parents are mingling with friends
Equipped with books, puzzles, chalk board, TV and other toys
All ages welcome
Outdoor Amenities
Our amenities include a large outdoor concrete covered patio and built-in BBQ grill available for group functions or party rentals.
Image Coming Soon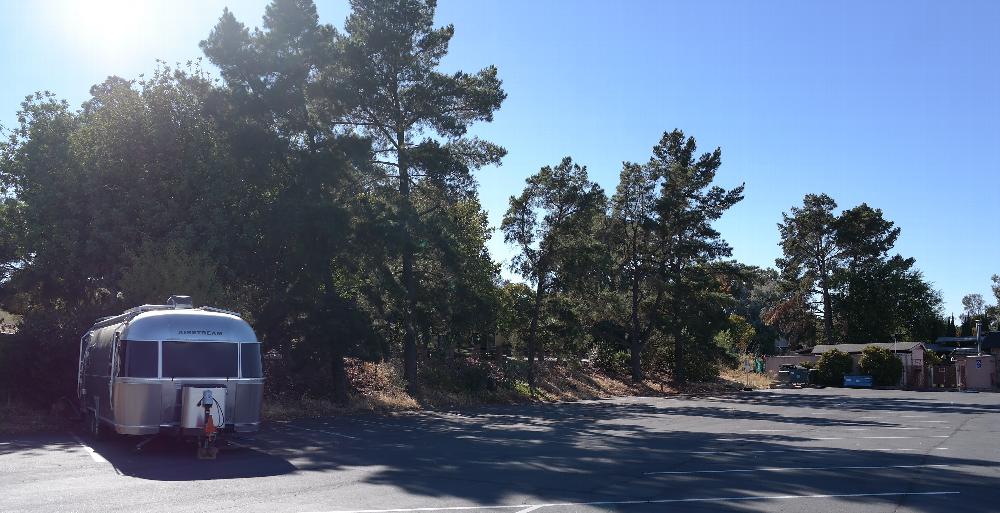 RV Parking
Enjoy Parking your RV at one of our 3 hookups sites.
Electric: 30/50 Amp Electric, provided by newly installed pedestals
Dump Station
Water
Fee: $35/night. Maximum stay: 3 nights.
First come first served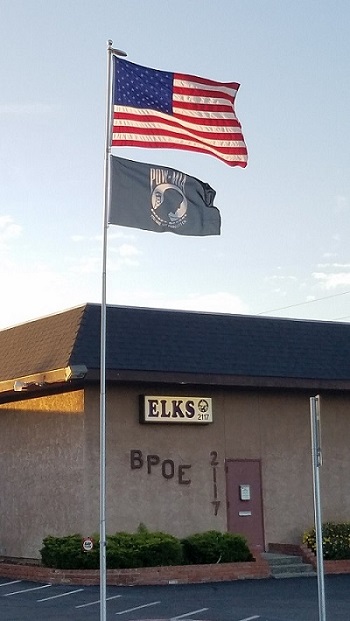 Flagpole and Memorial
The flagpole in our parking lot proudly flys the United States Of America Flag, a member donated POW flag and at the base of the flagpole is small memorial to family and freinds that have passed on. You are engouraged and welcome to stop by and pay respects.
---
Back to top