Lodge Facilities
RV Parking
If you are driving on highway 395 near Ridgecrest and need a night or two of rest, Ridgecrest Lodge #1913's RV Rest Area welcomes you! We have 14 RV sites; 30 Amp and 50 Amp full hook-ups (sewer, water), dump station ($5 donation please), and FREE WIFI in the RV Park and Lounge. $30.00 per night for visiting Elks and member guests. An outside Kiosk (pay booth and area information) station is provided for easy registration.
Reservations are not REQUIRED, but they are suggested. Just call the lodge at (760) 375-8551. Leave a message if no one answers and we will return your call. You can also message us on our Facebook page!
If you'd like to make reservations for a group, please call well in advance so that we can make sure we can accommodate your group. We have friendly Elks available to assist you with highlights in our city and surrounding areas.
Blessings and prayers for safe travels!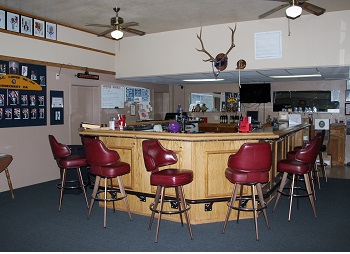 Bar
The Lodge Bar is located adjacent to the Lounge and is available for members and guests. Its a full service bar offering cocktails, beer and wine. Features a 40" HDTV for viewing your favorite channels via satellite. Free WIFI available in bar/lounge for your convenience. Open times vary currently. Check the calendar or call the Lodge to confirm if open. Closed Saturday's and Sunday's with the exeption of hall rental or Elks events.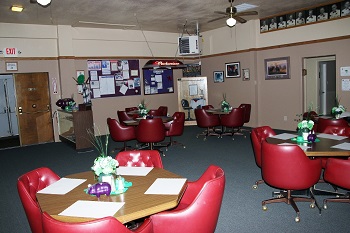 Lounge
The Lodge lounge area is available for members and guests and is located next to the Lodge Bar. It has a 65" BIG SCREEN HDTV with seating for 48. Its a great place to watch your favorite sporting event. Free WIFI available.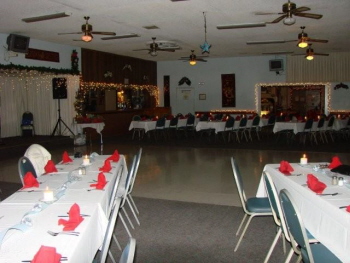 Lodge Main Hall
The Lodge Main Hall is available for Lodge sponsored activities and seats 275 people. Lodge meetings, Bingo, Line Dancing, Dinners, and a wide range of activities are held in the Main Hall. A separate bar is also available.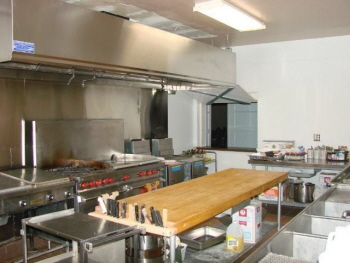 Lodge Kitchen
The Lodge is equipped with a full service kitchen for Lodge sponsored activities. Check the Lodge Calendar for dinners.
Weekly Activities
Tuesday Night Meetings Tuesday nights are lodge member and committee meeting nights. Lodge meetings are held 1st and 3rd Tuesdays of each month, except in August (only on the 3rd Tuesday) and in December (only on the 1st Tuesday).
Dinners - See the lodge calendar and watch your email for updates!
Thursday Night Bingo - Thursday night Bingo is held in the Lodge main hall. Early Birds start at 6:00 pm. Snack bar food is available.
Friday Night "Burn Your Own Steak" is held at least one Friday night per month! Check the calendar for the date!
RV Club
The Sidewinders RV Club meets every second Tuesday of the month at the Lodge. Stop by to say hello and provide input for outings.
The Lodge accepts VISA and MASTERCARD.

---
Back to top