Lodge Facilities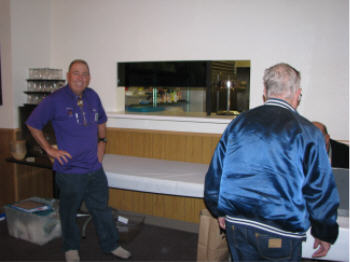 Lodge Dining Room
Great food keeps the dining room busy on Friday nights. Here we are ready for Easter
Function Hall Rental
RENT OUR HALL! Our Facilities are ideal for Weddings, Proms, Meetings, Seminars, Luncheons, Dinners, Parties, Arts & Crafts Shows, Trade Shows, Retirement Parties, Wedding & Baby Showers. What's your pleasure? Other Services Offer: Catering, Cocktail Lounge, Stage, Dance Floor, Portable bar, Lighted Parking - Handicapped Accessibility, Built in Audio. Kitchen Facility. Accommodates groups up to 200. Call Lodge Office for further information (760) 245-1877.
Lounge
Pool tables located in the bar\lounge area. Invitational tournaments are held with other lodges. Check the "Tumble Weed Topics" for the next one.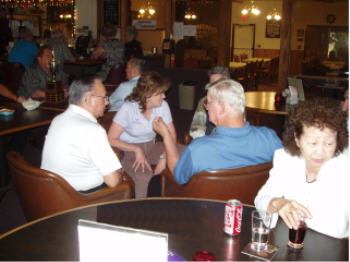 Lounge
LOUNGE HOURS: Monday and Tuesday: 12 Noon to 7:00 PM. Wednesday,Thursday,and Friday: 12 Noon to 10:00 PM. Saturday and Sunday: 12 Noon to 6:00 PM.
RV Area
Limited Hookups in the parking lot behind the lodge. Electric and Water. Donation. From US I15, exit at HWY 18 East. East on HWY 18 to Hesperia Road, turn right and continue app 1.5 miles. Lodge is on the left side of the road. Watch for Flag and Sign. Phone (760) 245-1877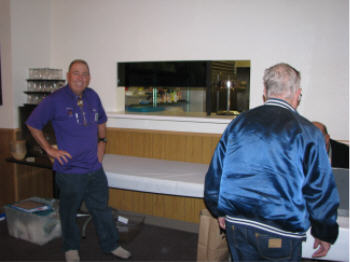 Dining Room
New pass through window for faster service.
---
Back to top