Lodge Facilities
Elks New Orleans
Saint Louis Cathedral
Elks New Orleans
New Orleans Arena - Super Dome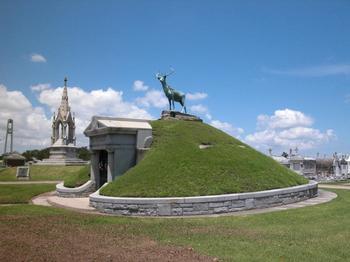 Elks New Orleans
Elks Tomb
New Orleans Street Cars
New Orleans Elks Lodge #30
Antler Room Available for Rental Call Lodge Office @ 504-888-8152
Lodge Office
Office will be open to Members and Vistors as follows:
Tuesday-Thursday from 10 AM to 2 PM
Contact Lodge Secretary for other appointment times to conduct Lodge business.
Lounge and Rec. Area
Lounge area is now open for Members and vistors
Thursdays -5:00pm to 12:00(midnight)
Fridays (non-meeting nights)-5:00pm to 10;00pm
Fridays (Meeting nights)-5:00pm to midnight (Lounge closed during meetings)
Saturdays -5:00 pm to 10:00pm
Lodge has RV hookups (Electric and Water no sewerage.
Swimming Pool
Lodge Swimming Pool is open. Contact the office at 504-888-8152 for times
Swimming Pool Hours: M-F 3:00PM - 7:30PM S-S 12:00PM - 8:00PM
Contact: Rene' Pelanne - Pool Chairman
The Antler Room
The Antler Room is the main hall of the Lodge 30 facility. In addition to being the meeting room and home for lodge functions, it is also available for public rental. For rental information, contact: Armand Buuck 2215 Cleary Ave Metairie, La 70001-1628 Office: 504-888-8152 Email: noelks30@nocoxmail.com
---
Back to top