Lodge Facilities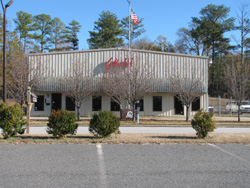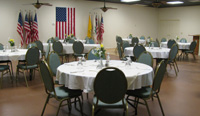 Main Building
Phone 706-569-6720 We are conveniently located in North Columbus only 1 1/2 miles from the Airport on Miller Court in Columbus, Georgia. The Fort Benning Military base is close by and is served by our facility. Off I-185 take Airport Thruway Exit #8, turn off ramp toward the Airport (East). Drive past the Airport and turn right (South) on Miller Road. Go straight through the Warm Springs Road Intersection. Miller Court is just down the hill on the left. You need not be a member of our armed forces to become an Elk . We have three mayor requirements . 1 @ YOU MUST BELIEVE IN " GOD "
2 @ YOU MUST BE AN AMERICAN CITIZEN 3 @ YOU MUST BE WILLING TO SALUTE OUR AMERICAN FLAG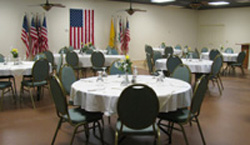 Meeting/Recreation Room/Lodge Hall
This room is available for Rent on a first-come, first-served basis. The rate is $250 +$100 deposit. The deposit may be refunded if the room is cleaned after use and no damage is evident. Pictured here you will see the room set up for a banquet or dinner. Please call the office to reserve this room for your special event such as birthdays, weddings, receptions, etc.
BAR SERVICE...The Elks Lodge offers a fully-licensed bar with wide selection of beer, wine and mixed drinks. Policy specifies that alcoholic beverages may not be brought into or removed from the club. Our professional bartenders and servers will attend to your beverage needs.
Location: 5768 Miller Court, Columbus, Georgia 31909
Phone:(706)569-6720 Fax: (706) 563-6727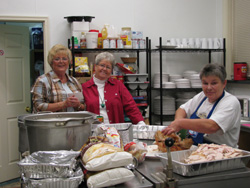 Kitchen
We have a full commercial kitchen.With dinners served on Wednesdays and Friday
RV Hookups
Since we moved to our new facility, we no longer have RV Hookups. However, we have plenty of parking room, so come on over!!! You're always welcome. Meals are served on Wednesdays & Fridays. Check our calendar and newsletter on the web for current events. We look forward to meeting you and visiting with you at any of our events and in the social parlor! So come on by and make yourself at home!
---
Back to top