Lodge Facilities
For information on facility rentals...
Please send inquiries for:
Banquet & Dining to Velinda Pelayo at milwaukieelks2032@yahoo.com
Bowling Alley to Mark Skow at (503) 654-9496
All Other Lodge Facilities (503) 504-9588 or milwaukie2032@elks.comcastbiz.net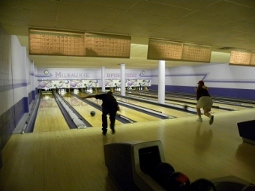 Bowling Alley
Eight Lanes, ABC approved. League nights. Bowlers wanted. Bowling is great fun for the whole family! Open Bowling 1st & 3rd Sunday of the month 1pm to 5pm. $2 per person, per game (shoe rental is an additional $1 per pair). Bring your group bowling! Reserved Party rates: 4 lanes for 2 hours = $80.50 8 lanes for 2 hours = $161.00 8 lanes for 3 hours = $241.50 Contact Mark Skow at 503-504-9496.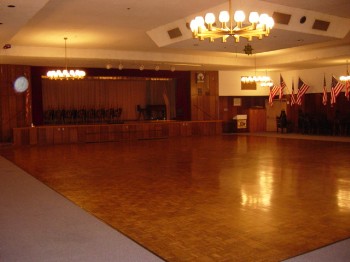 Banquet Room
The Lodge Room comfortably seats up to 400 people. If additional seating is required it opens to the Dining room, which will accommodate an additional 200 people (or more). The lounge restaurant also can open to the lodge room for additional seating if necessary. Lodge room also serves as our multi function room with stage, sound system, and great lighting. The space is capable of seating 500 for dinner or 800 for theater seating. Available for rent for special events. Please send questions or reservation requests to milwaukieelks2032@yahoo.com.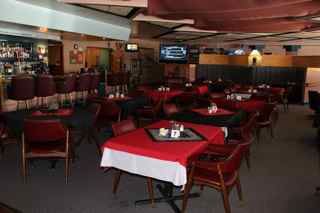 Bars/Lounges
Main lounge, card room, and a sports bar...enjoy big screen TVs, poker tables, billiards, dartboards, Keno and lottery on site. Membership has its privileges!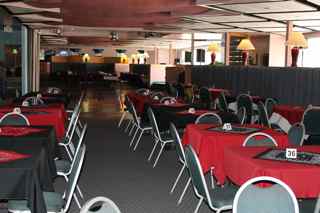 Lounge/Dining Room
Full kitchen capable of serving up to 500 people. Dinner Menu is served Monday, Wednesday, Friday and Saturday. Tuesday is Taco Night and Thursday Burgers, BLTs and Beer. Additional seating available in the adjoining bar/lounge area.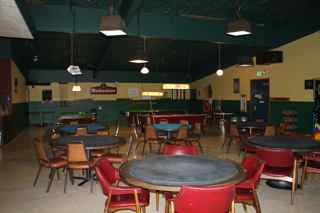 Game Room
Card tables, pool tables, dart board, bar, and good gamesmanship can all be found in the large game room located just around the corner from the main lounge.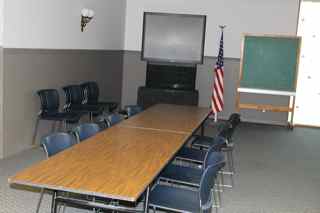 Conference Room
Newly remodeled conference room seats up to 30 people. For information on availablilty and rental fees, please contact the lodge office.
Annex
This building is used for various youth and lodge activities.
RV Parking/Hook-ups
Overnight parking is available we have, eight RV hookups. Daily rates are: 30 amp $18.00, 20 amp $15.00, dry camp is $13.00. Call the office for your reservation and availability.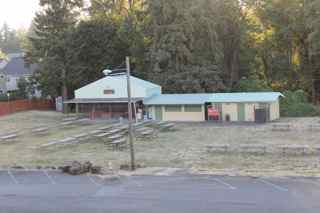 Outdoor Park & Picnic Area
Large picnic area in back of building with tables, horse shoe pits and Bar-B-Que area. For rental information, please contact the lodge office.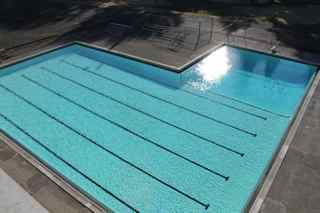 Swimming Pool
Dive in to our Olympic size swimming pool...open Memorial Day weekend through Labor Day weekend. Please call 503-654-9588 to see if the pool is open.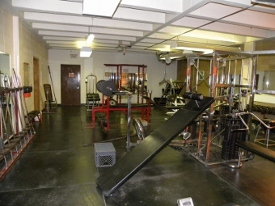 Weight room
In addition to the large weight room, our exercise area also includes a treadmill room and locker rooms with sauna, steam room (for the men only), showers and lockers. Exercise areas for both men and women.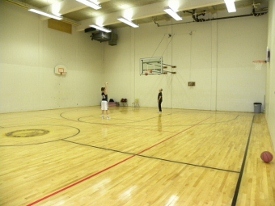 Basketball Court
Great full basketball court with viewing area above. Contact the lodge office for further information regarding gym schedule and availability.
Racquetball Court
One court with viewing area. Contact lodge office for rental information and availability.
---
Back to top