Lodge #2856 Home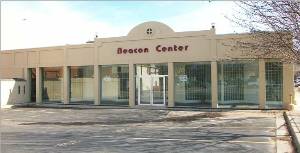 Greetings and welcome to the Charlevoix Elks Lodge #2856 webpage. We are Michigan's newest Lodge instituted on Saturday September 6, 2008. Located along the shores of three lakes, Lake Michigan, Round Lake and Lake Charlevoix, our Northern Michigan town is known as "Charlevoix the Beautiful". Our Lodge is located in the heart of the downtown business district at 104 Mason Street in the Beacon Center, and we meet on the second & fourth Wednesday's of the month at 7 p.m. If you are going to be in the Charlevoix area, please stop by and join us for some good old fashioned Northern Michigan hospitality. Our club is open Monday - Saturday from 4 to 10 p.m. and Sundays for football during the season. We have 2 pool tables, multiple large screen TVs including a large projection TV, darts and numerous video games for your enjoyment. If you have any questions, feel free to call our Lodge for additional information at 213-237- 0200 or email us at charlevoixelks@gmail.com.
If you are interested in having an event or viewing our monthly events list, feel free to email the Events Committee at chxelksevents@gmail.com . You can also keep up with us on our open Facebook Page "Charlevoix Elks #2856" or follow us at #CharlevoixElks. Elks Care; Elks Share!
Last updated on 9-16-15.
---
Back to top