Lodge #905 Home


---
Last Updated 1/30/2017
---
Wednesday Night Cribbage Tournaments
Join us on Wednesday Nights for Cribbage. Registration starts at 5:30 and play starts at 6:30.
Cash prizes for the top three teams.
$7 per person to play. Optional- $1 for high hand, $1 for 50/50, $1 towards the banquet.
Kitchen is open until 7:30.
Come have some fun!!
---
2017 February Blues Gun Raffle
We have started a new webpage for the 2017 February Blues Gun Raffle. CLICK HERE for more information!
---
Have you paid your 2016/2017 Annual Membership dues?
April 1st marks the first day of the 2016/2017 "Elk Calendar". In order to have access to the Lodge after April 1, 2016, you will need to present your new ORANGE Elk Membership card. If you have not received your new card or you have not paid your membership dues, see information below...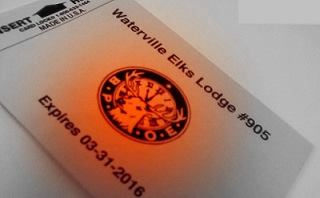 2016/2017 Membership Dues:
Regular Members (Full Year): $73.50
Life Members (Full Year): $28.50
Contact Lodge Secretary Wendy Lee at 873-0137 or e-mail secretary@waterville905.com to pay your membership dues and receive your new card.
---

---
Back to top