Lodge #905 Home


---
Last Updated 9/26/16
---
Buck Night Winners!
Thank you to all who attended and volunteered on Buck Night last Saturday. We sincerely appreciate your generosity in making it successful.
Buck Night raffle winners are now posted. Click Here to access the list!
---
Have you paid your 2016/2017 Annual Membership dues?
April 1st marks the first day of the 2016/2017 "Elk Calendar". In order to have access to the Lodge after April 1, 2016, you will need to present your new ORANGE Elk Membership card. If you have not received your new card or you have not paid your membership dues, see information below...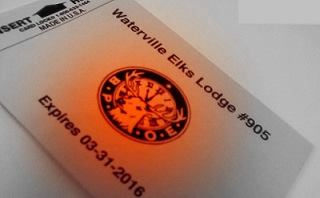 2016/2017 Membership Dues:
Regular Members (Full Year): $73.50
Life Members (Full Year): $28.50
Contact Lodge Secretary Wendy Lee at 873-0137 or e-mail secretary@waterville905.com to pay your membership dues and receive your new card.
---
Chicken BBQ Is Back!
Waterville Elks Lodge #905 monthly Chicken BBQ is kicking off its first cookout of the season this Saturday, March 12, 2016 and will be serving BBQ every 2nd Saturday of the month from now until October!
---
Upcoming events at the 905!
Click the images for a larger view.
---

---
Back to top