Lodge #2032 Home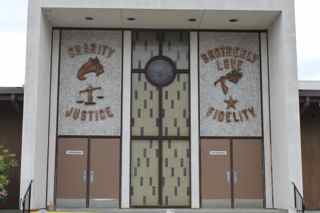 Welcome to Milwaukie Lodge #2032

13121 SE McLoughlin Blvd, Milwaukie

Located just outside the beautiful City of Roses nestled next to the Willamette River is our wonderful Mid Century Lodge. Built in 1957 this 61,340 square foot event hall sits proudly in the Oak Grove community. The building has three stories, the top one at ground level and the other two descending on a hillside grade to a lower park below. The inside includes a gym, a basket court, a racquetball room, an eight-lane bowling alley and a commercial kitchen. A 6,00 square – foot auditorium and a banquet room that can hold up to 1,000 people and workout room. Membership has it's Privileges!

Call for information or to arrange a tour! (503) 654-9588

Office Hours: Monday – Friday 10am – 4pm

Club Hours: Monday - Saturday - Open 4:00pm till Closing, Sun: Closed except for special events

OLCC RULES ENFORCED

Lodge Meetings for Members Only are on Wednesday at 7:30 PM

*****Elks & Friends Dance ~ Open to the public ~ First Friday of the month. Check out our calendar for more information.*****

Like us on Facebook for daily lodge updates and pictures @ Milwaukie Elks.

---
Back to top