Lodge #2591 Home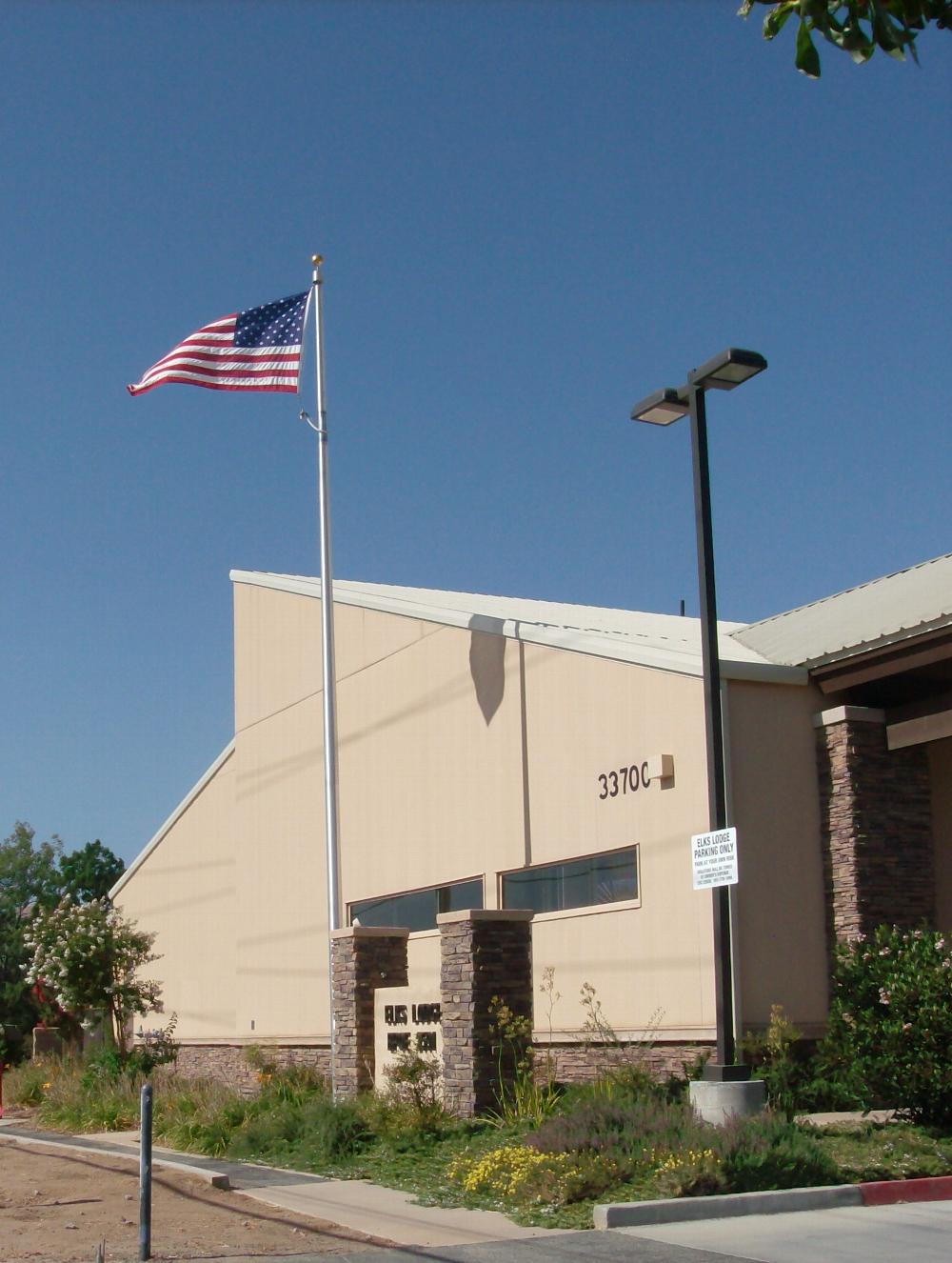 The friendliest Lodge in California's Southeast District.

The Elks Lodge 2591 is located directly South of the City of Lake Elsinore, about 30 miles South of Corona, Ca., west of Highway 15. 33700 Mission Trail, Wildomar, Ca. 92595. / P.O.Box 1564 Wildomar, Ca. 92595-1564.
WE NOW HAVE 12 RV SITES AVAILABLE ON WAITE STREET WITH ELECTRIC AND WATER HOOKUPS.
Angelina's Catering
Lunches served Tuesday through Friday from 11am to 2pm.
Dinners served Tuesday through Friday from 5pm to 8pm. (Tuesdays until 7)
Sunday we have a different dinner each week prepared by our volunteer chefs. The second Sunday will be gourmet steaks. Please RSVP to the office for all Sunday dinners.
The Lodge will hold regular meetings on the first 4 Tuesdays at 7:00 pm in the Lodge Room.

Wednesday nights, Karaoke is 6:30-9:30 PM. Thursday Nights, Bingo with doors opening at 4pm, games start at 6pm.
We also have Pool Club on Thursday nights. Check-in is at 5 p.m.

Friday nights, Dinner and Dancing, Dinner service begins at 5 pm and entertainment starts at 6:30 pm.

Check the calendar for other Lodge activities.

For essential lodge issues, you can reach us at the Elks Lodge phone number (951) 674-6804.

Lodge Email: elks2591@gmail.com

---
Back to top