Reno, NV July 14 - 18 2013
Discounts
Car Rental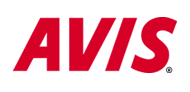 Avis Worldwide Discount (AWD) # D529399
For Reservations call the Avis Meeting Sales Desk at 1-800-331-1600 or register online by clicking here. Special rates are guaranteed and available from one week before, through one week after the meeting dates, subject to car availability. Standard rental conditions and qualifications apply, including minimum rental age. Check with your Avis representative for further details.
Amtrak
Refer to Fare Code# X24P-972

Amtrak offers a 10% discount off the lowest available rail fare to Reno, NV from July 11 - July 21, 2013. To book your reservation, call Amtrak at 1-800-872-7245 or contact your local travel agent. Make sure you refer to convention fare code listed above when making your reservations, to receive 10% savings off the lowest available rail fare. Reservations cannot be booked via Internet. This offer is not valid on Auto Train and Acela service. Offer valid with Sleepers, Business Class or First Class seats with payment of full applicable accommodation charges. Fare is valid on Amtrak Regional for all departures 7 days a week, except for holiday blackouts.
Scooter Rentals
Anyone wishing to rent a scooter or wheelchair in advance must download and print the form below:
Mail to:
555 Gentry Way
Reno, NV 89502
All correspondence should reference Shannon Lewis and BPO Elks Grand Lodge Convention. All rentals are required to have a credit card number on file in case anything should happen to the scooter, wheelchair, or 4 wheel walker. If paying by check, those arrangements should be made in advance.
Any questions or concerns can be emailed to slewis@medtechmail.com or 800-633-8324.
---
Back to top