Lodge Facilities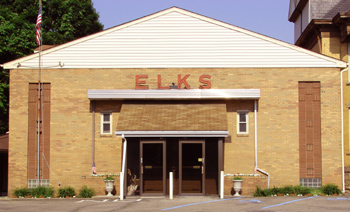 Banquet & Party Facilities
The Oakmont Elks offers its facilities for Banquets and Parties with many amenities available. For details go to:
ElksAtOakmont
Oakmont Elks Lounge
Our Lounge is open:
Sunday 12:00 N to 1:00 AM
Daily M-F at 4:00 PM to 1:00 AM
Saturday 12:00 N to 2:00 AM
The Oak Room
Our dining room is open Wednesday evenings for dinners from 5-8 PM. See Newsletter for weekly specials.

The Oak Room can accommodate any type of social function, such as: weddings, anniversaries, showers, birthdays, retirement parties, business dinners, and funeral lunches.

You may select our own fine caterer or select your own.

A podium and microphone is available upon request.

Hall rental rates are subject to number of persons and activity planned.

The Oak Room at Oakmont Elks is one of the finer banquet facilities in the Pittsburgh East Suburbs which includes: Penn Hills, Plum, Oakmont, Verona, Harmar, Springdale, and O'Hara Twp.
The Oak Room
Entertainment is the theme of this facility.

This comfortable air conditioned banquet room seats 175- 200 people. It has a center dance floor with convenient restrooms and coat room located on the same floor.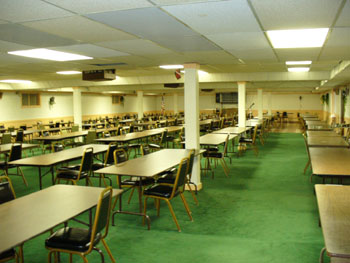 McGinley Fellowship Hall
Our McGinley Fellowship Hall is also available for rental.

Seating may be up to a nominal 225, depending on event. This large banquet room has an adjacent bar/refreshment center and dedicated rest rooms.

This hall is ideal for conferences, as well as weddings, birthdays, and other social functions.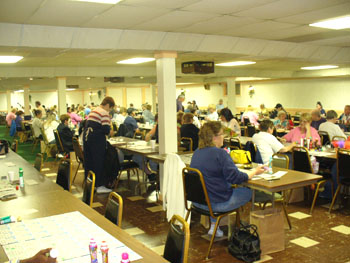 McGinley Fellowship Hall
See lot's of action during Monday night Bingo in McGinley Hall.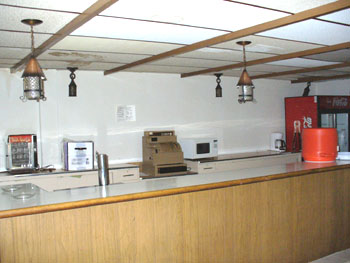 McGinley Snack Bar
Light snacks and drinks are only starters at this Snack Bar adjacent to the McGinley Fellowship Hall.
Pool Room
Up for a game of pool? Our pool room hosts two newly reconditioned tables for the best action in town. Located next to the Lounge, this room is a popular place to meet and greet new and seasoned members alike.
---
Back to top