Lodge #825 Home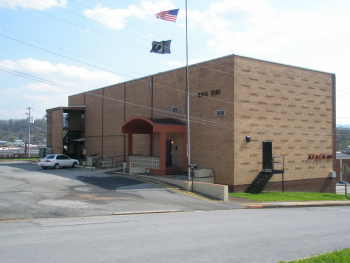 ---
NOVEMBER NEWSLETTER IS NOW AVAILABLE UNDER THE "NEWS" TAB
---
SPAGHETTI SAUCE ON SALE NOW - $6 PER QUART
GET IT BEFORE IT'S ALL GONE!
---
COOKBOOKS ARE ON SALE NOW! (ALMOST SOLD OUT)
ONLY $12
THIS IS AN ELKS FUNDRAISER WITH ALL PROFIT GOING TO THE SHOE FUND
STOP BY THE LODGE AND GRAB YOUR COPY TODAY!
THEY MAKE GREAT CHRISTMAS GIFTS!
---
FRIDAY NIGHT STEAK DINNER (OCTOBER 31, 2014)
ALL DINNERS COME WITH A FRESH SALAD & BAKED POTATO
GRILLED STEAK ($12) - PORK CHOP ($10) - CHICKEN ($8)
PLEASE CALL THE LODGE @ (423) 928-4842 TO MAKE RESERVATIONS
---
HALLOWEEN PARTY!
FRIDAY (OCTOBER 31, 2014)
PRIZES FOR BEST COSTUMES - KARAOKE @ 7:30PM
---
SATURDAY (NOVEMBER 1, 2014)
KARAOKE - 7:30PM
---
MESSAGE FROM THE EXALTED RULER - OCTOBER 2014
Boy oh Boy do we have a GREAT October planned for you all. But first I want to thank all those who helped clean the Lodge on September 20th, Dallas, Angie, Tracey, Jerry, Nat, Tommy, Kathy, Retha and Sam!!!! Not only does the Lodge look better, it smells better. Also if you haven't been to the Meeting Room lately, and I know some of the members have never even been there, Tommy has cleaned a glass case and put the book holding the very first minutes of our Lodge from 1903 when it was formed in the case. It is beautiful. Please say thanks to Tommy for all his hard work for this and check it out.
You missed a great time at the Beach Party - thanks to all who assisted in that - the cooks, the Karaoke girls, and the new Elks Dancers - (Ha)
The Cookbooks are AWESOME - Thank you Ken Roberts and Jim Stagner for all the hard work that they put into the design of the book. Thanks to all our members who put your recipes in. I think we have about 100 left so you better get yours!
Well here goes -
October 10th we are having a Prime Rib Dinner with the trimmings. Of course with beef being as expensive as it is our dinners will be a little higher that night - $15.00 - PLEASE MAKE RESERVATIONS SO WE WILL KNOW HOW MUCH TO COOK.
October 25th - Vanessa has agreed to fix us a genuine German Dinner! Tickets will be $10.00 a piece, we will have a raffle and door prizes, special drinks for our Oktoberfest and Karaoke that night too.
October 31 HALLOWEEN - we are having a party - Nick and Crystal will bring their system that night and everyone should dress as their favorite entertainer. i.e. Ken Roberts should dress as Jimmy Buffet! We will be giving away money prizes for the best costume.
We need volunteers to help with Scholarship grading, Hoop Shoot, Humane Society grant, Shoe fund Grant etc. See or email Wendy so she can get you signed up. REMEMBER IF YOU DO NOT COME TO THE MEETINGS OR READ THE NEWSLETTER YOU MIGHT NOT KNOW WHAT IS HAPPENING AT THE ELKS!!!!!
See you at the Lodge
-Stephanie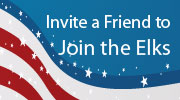 ---
Back to top