Lodge #825 Home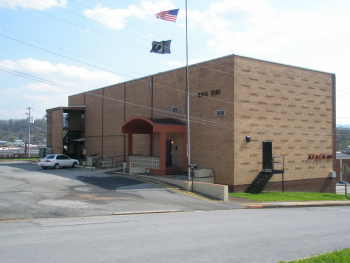 FRIDAY NIGHT STEAK DINNER (APRIL 25, 2014)
STEAK ($12) - PORK CHOP ($10) - GRILLED CHICKEN ($8)
ALL MEALS COME WITH A SALAD AND BAKED POTATO (OR SWEET POTATO)
PLEASE MAKE RESERVATIONS
---
KARAOKE - SATURDAY NIGHT (APRIL 26, 2014) 7:30PM
---
MESSAGE FROM THE EXALTED RULER - APRIL 2014

Happy Spring!!! It is about time we started getting warmer weather around here. I'm just happy to be an Elk this time of year.
I want to thank everyone that made our Auction/Fundraiser for Clyde and Christy such a success. Thanks especially to the Lodge, Dana and Mary Harvey for your food donations, Bessie, Angie, Sonya, Ann, Tracey, Mark and to everyone who brought items to auction. I cannot remember who brought what. This was the most outpouring of support I have ever seen. Clyde is not suppose to be around a lot of people while he is going through his treatments because his chance for infection is so high, so we delivered the check directly to them. We love you guys, get better soon, we miss you.
Don't forget our NEW member picnic on Sunday April 13th, 4 to 6 p.m. Greg Jackson has volunteered to help furnish the hamburgers and hot dogs and if everyone brings a dish or sweet, we will have a wonderful meal. This if for all members, but we want the to meet the people that have become members this past year. We are never all together at one time and we need to know each other.
Great things going on this year – Cook book, Knitting, Golf Tournament (May 3 at Erwin for Cancer Society) and DARE program May 17th at the Park. Make plans to support your Lodge in April and May. We will be having fundraisers for different local charities every month. If you have one that is special, let us know and we will put it on the agenda for a month this year.
Thanks to all for re-electing me as your Exalted Ruler. I'm glad to be a member of Johnson City Elks Lodge 825.
PS – If you want your newsletter mailed instead of emailed or picking it up at the Lodge BE SURE TO LEAVE WENDY A NOTE IN THE OFFICE BASKET.
See you at the Lodge - Stephanie
---
Back to top