Lodge #825 Home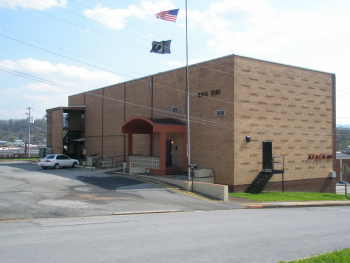 ---
DECEMBER NEWSLETTER IS NOW AVAILABLE UNDER THE "NEWS" TAB
---
WEDNESDAY (DECEMBER 10, 2014)
HOME COOKED DINNER - ONLY $5
THIS WEEK: CRUSTED CHICKEN W/ PARMESAN CHEESE OVER RICE - CORN
SEE BULLETIN BOARD @ LODGE FOR MENU
---
FRIDAY NIGHT STEAK DINNER (DECEMBER 12, 2014)
ALL DINNERS COME WITH A FRESH SALAD & BAKED POTATO
GRILLED STEAK ($12) - PORK CHOP ($10) - CHICKEN ($8)
PLEASE CALL THE LODGE @ (423) 928-4842 TO MAKE RESERVATIONS
---
SATURDAY (DECEMBER 13, 2014)
KARAOKE - 7:30PM
---
MESSAGE FROM THE EXALTED RULER - DECEMBER 2014
Merry Christmas and let's take this Lodge into the New Year!!!!
Things are really hopping at the 825.
We have been making dog beds for the Humane Society, feeding our members and friends for Thanksgiving and now we are about to celebrate Christmas and the New Year.
My New Year's resolution is to touch every member, old and new before March of 2015. If you are on our delinquent list, please expect a call from me OR one of our members.
We are bringing in new members each month – let's keep the momentum rolling!
I would like for our membership to reach 175 ACTIVE members next year. Everyone needs to make a resolution to bring in at least 1 new member.
I want to thank each and every one of you for all the support and help you have given our Lodge this year!
Merry Christmas!! Ho Ho Ho
Stephanie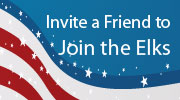 ---
Back to top