Lodge #825 Home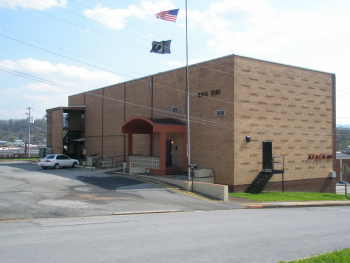 ---
AUGUST NEWSLETTER IS NOW AVAILABLE UNDER THE "NEWS" TAB
---
WEDNESDAY NIGHT DINNER (JULY 30, 2014)
SPAGHETTI WITH MEAT SAUCE - SALAD - GARLIC BREAD
AND DESSERT!
ONLY $5
---
FRIDAY NIGHT STEAK DINNER (AUGUST 1, 2014)
STEAK ($12) - PORK CHOP ($10) - GRILLED CHICKEN ($8)
ALL MEALS COME WITH A SALAD AND BAKED POTATO (OR SWEET POTATO)
PLEASE CALL THE LODGE @ (423) 928-4842 TO MAKE RESERVATIONS
---
SATURDAY (AUGUST 2, 2014)
KARAOKE @ 7:30PM
---
HOUSE COMMITTEE MEETING - MONDAY (AUGUST 4, 2014) - 5:30PM
---
MESSAGE FROM THE EXALTED RULER - JULY 2014
WOW what a month!
You guys need to pat yourselves on the back for all the work you have done in the month of June. We have had two Poker Runs and GREAT food for them. We have cleaned out the Greeneville Lodge and are now preparing for a Yard Sale on July 26th. I would like a $10.00 donation for each person that wants to set up their own stuff that day - ALL MONIES WILL GO TO CHARITY. Sometimes our Charity may be someone in our own Lodge, so remember the Lodge raises funds to keep the maintenance on the building going, food for special events, Charities for Washington County and Elks who need assistance. We have a wonderful bunch of members. You guys have been a blessing to the Order.
We will be trying out a new cook for our Friday night dinners. Remember we WILL NOT BE COOKING ON JULY 4TH. Feel free to come on out before you go to the Fireworks - I'm sure we will have something to get you started for the celebration.
Cookbooks - I plan on having the book ready to print by July 15th. If you have not submitted your recipes please do so immediately.
A special thanks to Angie, Ann, Gina, Jerry, Patty and Angel for all your help with the dinners on Friday night. Be sure and thank your bartenders for all they do (by putting up with us).
Only one meeting this month - but don't let that keep you away - we still will be having a special Fish Fry and Friday night dines!
See you at the Lodge
-Stephanie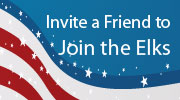 ---
Back to top