Lodge #825 Home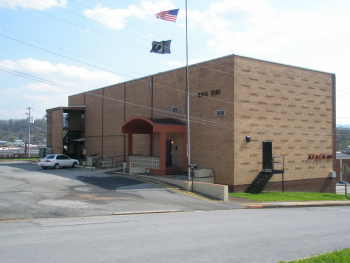 ---
JANUARY NEWSLETTER IS NOW AVAILABLE UNDER THE "NEWS" TAB
---
WEDNESDAY (JANUARY 21, 2015)
HOME COOKIN! - ONLY $5
CALL LODGE OR CHECK BULLETIN BOARD FOR WEEKLY MENU
---
THURSDAY (JANUARY 22, 2015)
HOUSE COMMITTEE MEETING - 5:30PM
LODGE MEETING - 6:30PM
ALL LODGE MEMBERS ARE ENCOURAGED TO ATTEND
---
FRIDAY NIGHT STEAK DINNER (JANUARY 23, 2015)
ALL DINNERS COME WITH A FRESH SALAD & BAKED POTATO
GRILLED STEAK ($12) - PORK CHOP ($10) - CHICKEN ($8)
PLEASE CALL THE LODGE @ (423) 928-4842 TO MAKE RESERVATIONS
---
SATURDAY (JANUARY 24, 2015)
KARAOKE - 7:30PM
---
MESSAGE FROM THE EXALTED RULER - JANUARY 2015
HAPPY NEW YEAR!!!!
I want everyone to know how much you mean to me as a Lodge and as individuals. All of you have stepped up to the plate this past year (new and old members alike). Thanks so much to the volunteers and to Eddie who headed up the Hoop Shoot this year. They had more children than we have had in the past 2 years! What about the Veterans? Mary Harvey and her group made the Bingo night a wonderful experience for all the veterans who attended. Thanks to all of you!
Remember Elections are coming up soon Nominations start in February. Get started on your campaigning to be an officer to make this Lodge even better next year.
This month's community service is making more Dog Beds for the Washington County Humane Society on January 11, 2014. We need volunteers, bring a bag of poly fill toooo.
See you at the Lodge!
Stephanie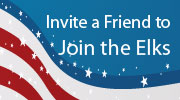 ---
Back to top