Lodge #825 Home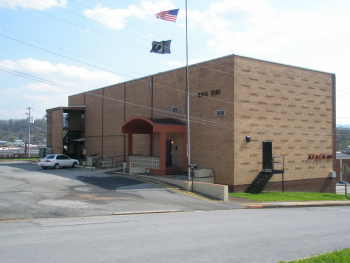 ---
COOKBOOKS ARE ON SALE NOW!
THEY TURNED OUT REALLY GREAT AND THEY ARE ONLY $12
THIS IS AN ELKS FUNDRAISER WITH ALL PROFIT GOING TO THE SHOE FUND
STOP BY THE LODGE AND GRAB YOUR COPY TODAY!
THEY MAKE GREAT CHRISTMAS GIFTS!
---
SEPTEMBER NEWSLETTER IS NOW AVAILABLE UNDER THE "NEWS" TAB
---
WEDNESDAY NIGHT DINNER (SEPTEMBER 17, 2014)
PORK CHOPS - BEANS & CORNBREAD - VEGGIES
ONLY $5
---
FRIDAY NIGHT STEAK DINNER (SEPTEMBER 19, 2014)
STEAK ($12) - PORK CHOP ($10) - GRILLED CHICKEN ($8)
ALL MEALS COME WITH A SALAD AND BAKED POTATO (OR SWEET POTATO)
PLEASE CALL THE LODGE @ (423) 928-4842 TO MAKE RESERVATIONS
---
SATURDAY (SEPTEMBER 20, 2014)
LODGE CLEAN-UP DAY! - 10AM
KARAOKE - 7:30PM
---
MESSAGE FROM THE EXALTED RULER - SEPTEMBER 2014
Summer is almost over, school has started and we are gearing up for Football Season. Lots of things going on at the Lodge in September.
We are having our FIRST Beach Party on September 13th. Music by Sharon this night will be Beach Music Karaoke if all goes as planned. We will be eating well as Chefs Jerry and Tommy prepare our Low Country Boil. Cannot eat Shrimp? No worries Vanessa is fixing her version of the Low Country entrée without shrimp. Tickets are $15.00 so get your early so we can have a good headcount for that night.
I want to thank all the Volunteers who made the Spaghetti Dinner a success. The Lodge was approved for a $1,000 grant through TEA. The grant entails lodge members assisting in the care and fostering of animals. If interested, please see either me or Wendy for details. Check out the bulletin board (or page 2) for Coupon to Logan's. Logan's is donating up to 20% of your dinner ticket on September 11 and October 9.
We are having Clean Up day on September 20th beginning at 11:00 a.m.
PLEASE SIGN UP FOR THIS WE NEED HELP.
Remember our biggest projects are coming up in November and December - Shoe Fund and ARCH children's Christmas Party. Let the House Committee know if you have other ideas we can work on.
Come on down and check out the Game room - WE HAVE A POOL TABLE, shuffle board is on the way and a Juke Box!!!
Don't just be a Drinking Member Only (DMO) come out and get involved!!!
See you at the Lodge
-Stephanie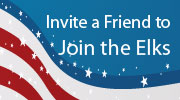 ---
Back to top