Lodge #825 Home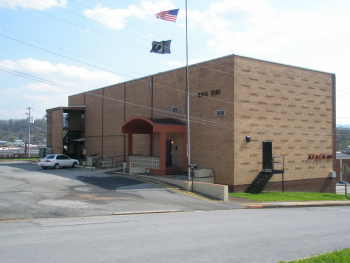 MESSAGE FROM THE EXALTED RULER - MARCH 2014

LOOKS LIKE WE HAVE ANOTHER MONTH OF MANY ACTIVITIES!!! Thanks for all the fundraising and cooking everyone did for the month of February. Do not forget from now on we will be having a monthly "birthday" party for members each month the second Saturday of the month. Check the March newsletter (in the NEWS section of this website) for details.
BE SURE TO SIGN UP FOR COMMITTEES THIS YEAR. WE NEED EVERYONE TO BE A PART OF THE LODGE. We need help on the Cook Book Committee, Food Committee, Birthday Committee, etc. See the list on the bulletin board.
Please be patient with the transition of our newsletter. Be sure you let the secretary know how you wish to continue receiving your newsletter whether it be by mail, email or pick it up at the Lodge. Just call or leave a message with the bartender with your information. By doing away with our Bulk mailing rate we will be saving money that we can put other places.
I want to thank Mary Harvey for all the hard work she put in and raising of funds for the singers that will be coming to town this month for the Veterans. She has worked hard and will make their stay here a wonderful experience. Please see bulletin board for time and exact date for the performance.
Thanks to all the persons that donated to our "Baby Shower for ARCH" children. You will never know what a blessing you are to these families.
Monday night Pizza night is not breaking even. The Cottage has been cooking the Pizza and they are GREAT. We may have to discontinue this, so if you have any new ideas let the House Committee know.
Please don't forget the ENF Raffle tickets that were sent to you. If we sell 100 tickets someone from our Lodge will win $500.00 and the Lodge will also receive 500.00. Get those stubs and monies to us before the Convention!!!
This month we are having Steak Dinner and an Auction on Friday March 14, 2014. I need cakes, cookies, pies, articles such as name brand purses, or anything you may have at your house that can be auctioned off (not your spouse), so we can raise monies for "charity of the month". See me for more detail.
See you at the Lodge - Stephanie
---
Back to top