Lodge #57 Home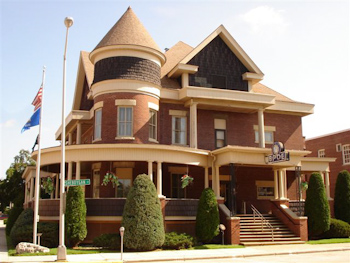 Exalted Ruler Josh Emanuel welcomes you to Wisconsin's oldest, continuously chartered Elk's Lodge, Fond du Lac No. 57.

Our address is 33 Sheboygan Street, in downtown Fond du Lac, WI.

Lodge meetings are on the first and third Tuesday of every month at 7:30p.m.

Open for lunch daily Tuesday-Friday, from 11:00am to 1:00pm. On Friday night enjoy our fabulous fish fry served from 5:00pm to 9:00pm!

Check out our primary website at www.elks57.com, then plan on visiting the oldest(and finest) Elk's Lodge Home in Wisconsin! It is one of a very few left from its time (cornerstone set 1903) that has only ever been an Elk's Lodge Home.

If anyone reading this message knows of an older Elk's Lodge Home that has only ever been an Elk's Lodge, please contact us!

Thank you.
---
Back to top