Lodge #501 Home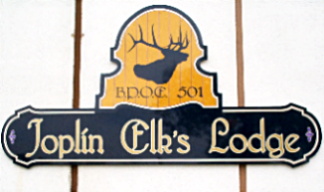 The Lodge computer has "crashed" and all email addresses were lost. (Whether the computer expired due to "natural causes" or under "suspicious circumstances" has yet to be determined.)
If you received the monthly newsletter and/or weekly updates via email, please send your email information to donper@cableone.net. We will forward your email info to the Lodge secretary. By having an address list in two locations, we hope to prevent future problems.
Happy New Year! I hope you will "resolve" to come out to your Lodge more often in 2017. There are lots of opportunities for fun and fellowship. Entertainment is scheduled for every Wednesday night in January, and there will be food available every Wednesday and Friday night in January. Dueling Pianos is scheduled for Saturday, January 14, 7-11pm, and we will be serving Chicken Annie's that evening beginning at 5:30pm. See the calendar on the "news" link to the left for the entire calendar of January events!
We have come a long way from May 22, 2011; however, the road has been a long and rocky one, filled with potholes and "speed bumps". We have lost many friends along the way, and their names remain inscribed on the tablets of love and memory, as well as in our hearts. And we have gained so many new friends on this journey. The members of the Webb City Lodge are the exemplification of "Brotherly Love" and "Fidelity". They opened their arms and the doors of their Lodge to us when we lost our Lodge home in the tornado of May 2011, and made us feel like "family". We owe them a debt of gratitude that can never be repaid.
We also greatly appreciate those at 4th Street Bowl who graciously "stepped up" to fill the void left by the loss of our building. Our legendary "Speed Bar" and "Slow Bar" are both gone, however the heart of Elkdom remains strong in Joplin.
Joplin Elks Lodge 501 is located at 1802 West 26th, in Joplin, Missouri. Lodge 501 was founded in 1899 and enjoys a heritage that is steeped with the best of Elk Traditions. Nestled in the Heart of the Ozarks in SouthWest Missouri, Joplin has a population of 46,000. The population within a 40 mile radius of Joplin is 400,000, making it Missouri's 4th largest metropolitan area.
We invite all guests of the web site to sign our guest book and please feel free to let us know how we are doing. Meetings are the second and fourth Thursdays of each month, and begin at 7pm.

Lodge Directions: 1802 W 26th Street Joplin MO
---
Back to top