Lodge #2284 Home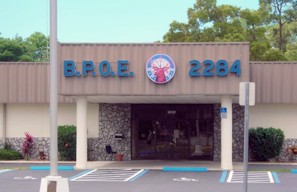 WELCOME MEMBERS & VISITORS!
B.P.O.E. LODGE 2284
7201 Congress Street
New Port Richey, FL 34653
(727) 846-8012
Peace and Harmony Forever

________
TICKETED EVENTS: All tickets must be paid for in advance. Table number and chair number will be on ticket and that is the reservation. Also, "NON-REFUNDABLE" will be printed on the ticket. Any questions contact a member of the House committee.
---
Back to top