Lodge #1705 Home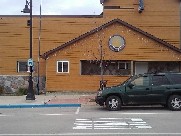 Welcome to Newberry Elk Lodge#1705 Friday Night Fish Fry and Complete Menu serving 5:00 pm - 8:00 pm Club open Monday - Thursday 3:00 - 8:00 p.m. Saturdays and Sundays open for special events only.
Check out "News" for current happenings and our "Newsletter" for upcoming events and calendar. "Like" us on Facebook!
MEA CHARITABLE RAFFLE TICKETS FOR MICHIGAN ELKS MAJOR PROJECT AND GOLD KEY SCHOLARSHIPS ON SALE NOW!!!
---
Back to top