Lodge #1199 Home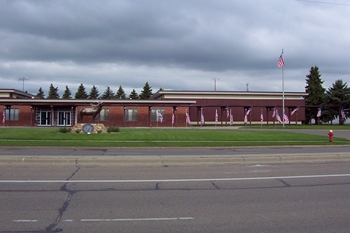 Bismarck-Mandan Elks Lodge Largest Membership in the Nation. Location: 900 S Washington Street Bismarck ND
Lodge Office open 9:30 am to 5:30 pm and health facilities open at 9:30 am
Noon Buffets: 11:30 a.m. to 1:15 p.m. Monday through Friday Daily specials. Fresh pie made daily.
Saturday Seafood Buffet starts November through March 12:00 to 2:00 p.m.
Wednesday Burger Night TR Patio April through September 6:00 to 8:00 PM
Lodge meetings 1st & 3rd Thursdays except July & August, then 1st Thursday only Elks Chorus Practice: Tuesdays at 7:00 p.m.
---
Back to top