Lodge #581 Home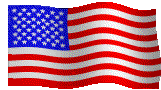 Please take a moment to sign our Guest Book. Members also. Thank you.
Lodge 581 meets the second and fourth Thursdays of each month at 7:00pm, except for July, August, November and December, when it meets once, the second Thursday. Directions: 136-1/2 W Main Street, Richmond, KY 40475
Our restaurant is open 8:00am-2:00pm, Monday-Friday. Breakfast and lunch are served. The public is welcome.
---
Back to top