Who are the Elks?
Elks are community.
No matter where you go in the country, an Elks Lodge is right around the corner. With more than 850,000 members and 2,000 Lodges nationwide, Elks are providing charitable services that help build stronger communities.
Click here to join us in service to your community!
Welcome!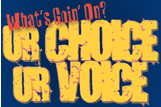 Check out the UR Choice UR Voice edutainment training program, the brainchild of Milton "Bigg Milt" Creagh.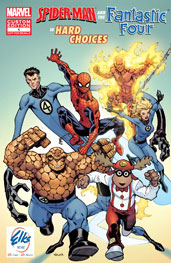 Check out Hard Choices, an exclusive comic presented by Marvel and the Elks!
The Benevolent and Protective Order of Elks welcomes you to the resource center for the Elks National Drug Awareness Program - the largest volunteer drug awareness program in the United States. We are very proud of our dedicated army of volunteers who freely give their time and talents to this most noble cause. The Elks are committed to eliminating the use and abuse of illegal drugs by all members of society and believe that in order to ensure a bright future for our country, it is essential that our children be raised in a drug-free environment.
You need Flash player 8+ and JavaScript enabled to view this video.

PSA on prescriptions drug abuse.

PSA on marijuana.

PSA on prescriptions drug abuse.

PSAs
Click a title to hear public service announcements by Milton Creagh. You can also download the files to your computer.
Latest News
→ Read more news
---
Back to top