Chicago Lodge Membership System (CLMS) provides lodge secretaries the ability to print both membership cards for members and id cards for family members. CLMS has been designed to support the two most common types of stock in use by the members of the Elks, which are the 2 cards per-page and 8 cards per-page.
Printing cards for a Particular Member
Step 1
Select the desired member in the "Membership" screen and then click on the "Mb Card" or "ID Card" buttons as shown in the image below. Note Titles in the lower right hand corner of the "Members Edit" screen, these titles will appear on membership cards and other reports if checked.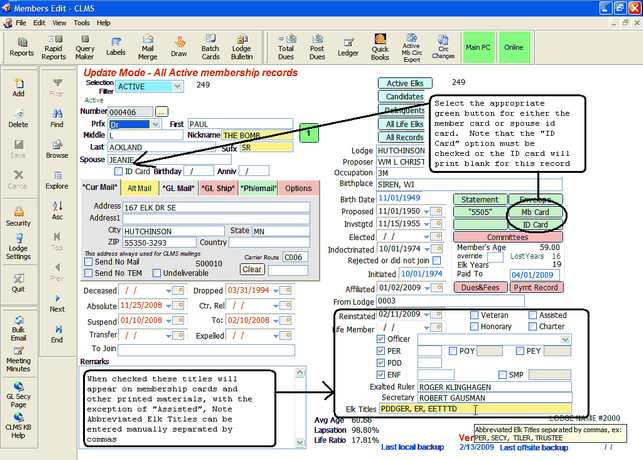 Step 2
Select the desired card stock circled below, and then select where you want the card to print on the page.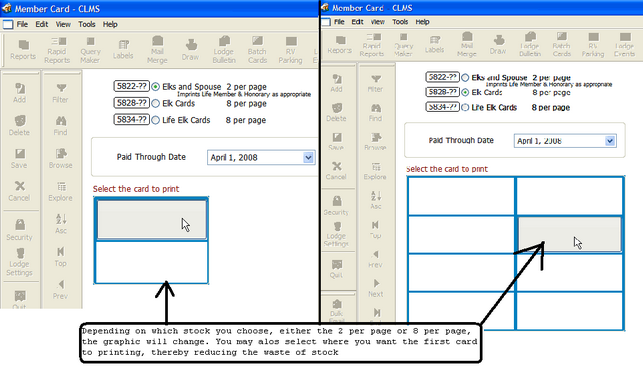 Step 3
Click the "Print" button located at the bottom of this page to see a preview of the card your printing. After you have clicked the "Print" button a message indicating what template your using will appear. Here it indicates that you are using a COPY of an original template, meaning that at some point or time someone created a copy. In the event that there is a newer edition of the original template, you will be given the choice to use your copy or the systems template.


Step 4
You will see a preview of your printed cards on the screen. In the example notice the titles after the name, along with any prefixes and suffixes. Click the printer icon to actually get print dialog and send to the printer.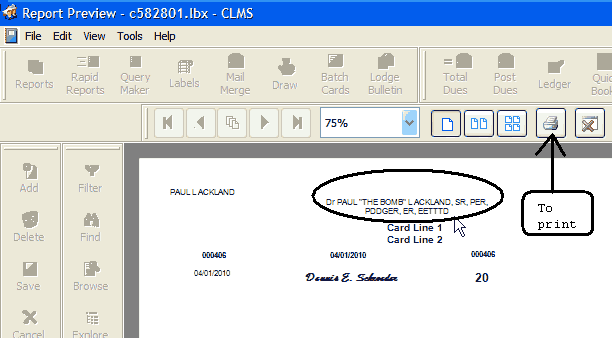 Step 5
Finally, to print the card click the "Print" button on the bottom of this window.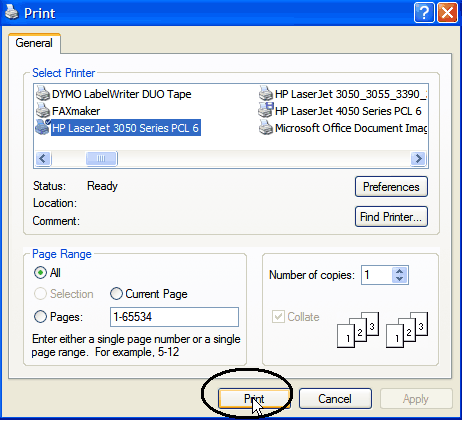 See Also
Printing Groups of Member Cards
Printing cards for a range in the memberships member number
Printing Member Cards and Spouse ID
Editing Membership or ID cards
Reference

Suggestions or bug reports about the CLMS product or help can be emailed to CLMS Helpdesk.
© B.P.O. Elks of U.S.A. All rights reserved.
---
Page url: http://www.YOURSERVER.com/index.html?howtoprintmemberandidcards.htm