This screen allows you to preview, print, export, and email the system reports that come stock with CLMS - Chicago Lodge Membership System.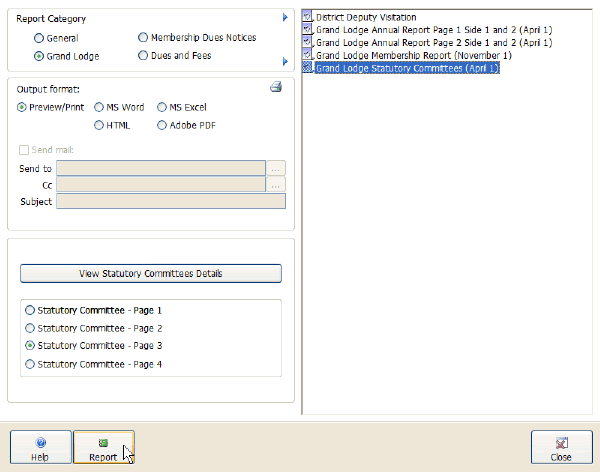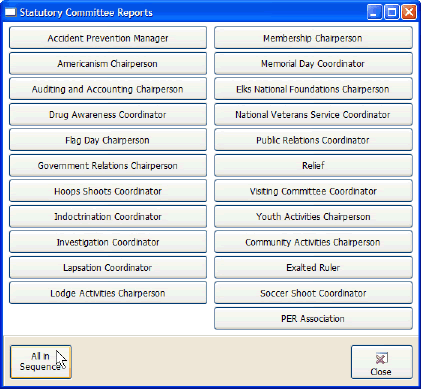 See Also
Reference
Suggestions or bug reports about the CLMS product or help can be emailed to CLMS Helpdesk.
© B.P.O. Elks of U.S.A. All rights reserved.
---
Page url: http://www.YOURSERVER.com/index.html?repstatutorycommittees.htm