Rapid Reports provides a quick and easy way to generate a report for the members you have currently filtered and displayed in the Membership screen.
The following steps are used to generate a Rapid Report.
Generating a Rapid Report
Step 1
Click on the Rapid Reports button provided on the system's Reports and Labels Toolbar as shown in the image below.

Step 2
Enter a header you wish to be used as the title of the generated report and select a sort field as well as the order in which you want the records sorted. Then click on the OK button.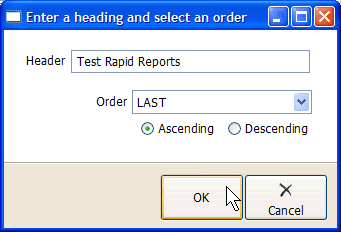 Step 3
After clicking the OK button in Step 2 the report will be generated and you will be presented with a preview screen from which you can view, print or export the report.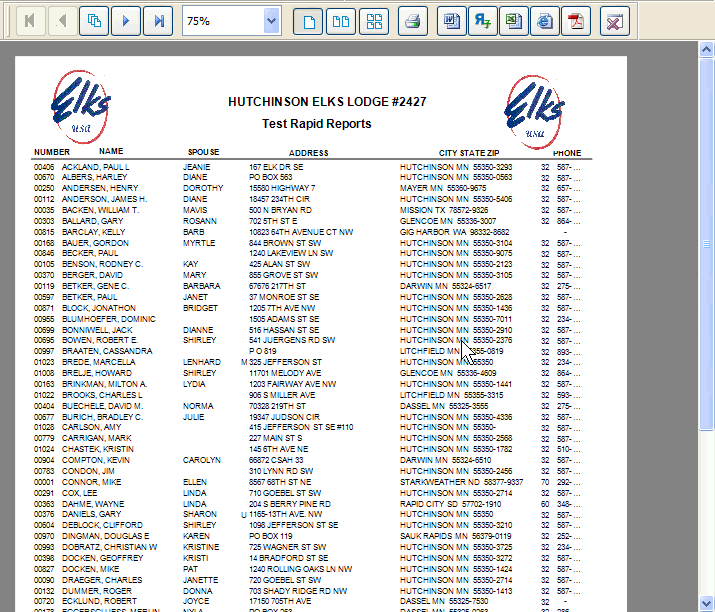 See Also
Reference

Suggestions or bug reports about the CLMS product or help can be emailed to CLMS Helpdesk.
© B.P.O. Elks of U.S.A. All rights reserved.
---
Page url: http://www.YOURSERVER.com/index.html?reportsrapid.htm