2018-19 Elks Scholar Advisory Board
The ENF is proud to present the 2018-19 Elks Scholar Advisory Board. The outstanding Elks scholar advisory board members are listed below. Click here for more information on the Elks Scholar Advisory Board. To send comments or suggestions to the Scholar Advisory Board, email scholarship@elks.org.
---

2015 MVS Scholar
Northwestern University
Sponsored by Elgin, Ill., Lodge No. 737
Jessica attends Northwestern University where she is on the pre-law track. She is involved with Gamma Phi Beta and Model United Nations on campus. As a 2015 MVS Finalist, Jessica attended the second annual MVS Leadership Weekend. So inspired by her experience, she participated in the first Elks Scholar Service Trip in Manistique, Michigan in June 2015. "The immense generosity of all of the Elks has given me the chance to pursue my dreams at the school of my dreams, and it is something I will be forever grateful for," says Jessica. "It also endows me with a sense of responsibility." Click here to hear about Jessica's experience on the 2015 Summer Elks Scholar Service Trip.
---
---

2016 MVS Scholar, Scholar Advisory Board President 2018-19
Duke University
Sponsored by Dover, Del., Lodge No. 1903
Brandon attends Duke University as an Environmental Science and Policy major. During basketball season, he can be found cheering on the Blue Devils at Cameron Indoor Stadium. In high school, he started his own honey business, the Bee's Knees Honey. He continues beekeeping in college in the Durham area. "Wherever my life takes me," Brandon shares, "I want to bear the name of an Elks scholar with pride and continue to get more students involved with this incredible organization."
---

2017 MVS Scholar
Williams College
Sponsored by Marietta, Ga., Lodge No. 1657
Kimberly studies Mathematics at Williams College. In high school, Kimberly tutored students in math, SAT and ACT prep each summer through the Academic Excellence Math Program. She was also the Clarinet Section Leader in her high school band and a 4-H Teen Leader. "More than a mere thank you," Kimberly expressed, "I believe that the manner in which I continue to carry myself, approach my studies, and continue to serve my community will provide an example of the impact that being an Elks scholar has, and will continue to have on my life."
---
2018 Legacy Scholar
University of New Mexico
Sponsored by Grants-Milan, N.M., Lodge No. 2053
Autumn is currently studying to obtain a Bachelor of Science degree while majoring in Biology. She will then continue her studies to become a Doctor of Physical Therapy. In high school, Autumn played four varsity sports and was involved with numerous clubs and community service opportunities. At the University of New Mexico she is involved with Greek life.
---

2003 MVS Scholar
Harvard University Alum, Duke University Fuqua School of Business Alum
Sponsored by Calpine, Calif., Lodge No. 2432
Member of Burien, Wash., Lodge No. 2143
Bryce was the MVS top female winner in 2003. She studied government at Harvard, and continued on to get her M.B.A. from Duke University. Bryce now works for Amazon in Seattle. "The amount of gratitude I have I am aware of all the time, the scholarship gave my life a brand new outlook," says Bryce. "I'm aware of it every day, I'm grateful every day, and this will be something that goes with me for the rest of my life." Click here to watch to an interview with Bryce.
---
2014 MVS Scholar
University of Notre Dame
Sponsored by Manitowoc, Wisc., Lodge No. 687
Nathan studied Accountancy and Theology at the University of Notre Dame. He now works for KPMG in Chicago. Nathan attended the inaugural MVS Leadership Weekend in 2014 and has returned as a Scholar Leader in 2015, 2016 and 2017. He also participated in the the Dallas Elks Scholar Service Trip in January 2017. "Seeing what the Elks do and becoming a beneficiary of that hard work shows me that there is so much more I can be doing and challenges me to find even more opportunities, because there are always more people to help," says Nathan. Click here to watch a video of Nathan sharing why the Elks inspire him to give back.
---

2017 MVS Scholar, Scholar Advisory Board Vice President 2018-19
University of Florida
Sponsored by North Cape Coral, Fla., Lodge No. 2874
Branden attends the University of Florida where he majors in Computer Science and minors in Business Administration and Public Leadership. In high school, Branden was involved in varsity football, student government, Model United Nations, National Honor Society, and Junior ROTC. As a 2017 MVS National Finalist, he attended the MVS Leadership Weekend and visited his local Lodge soon after to share about his experience. He even helped the Lodge to launch their own website. "During my short tenure as an Elks scholar," shares Branden, "I have come to recognize that being a scholar means that I now have a second family, one which is trying to change our nation for the better."
---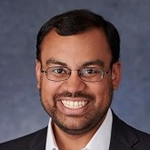 2003 MVS Scholar
Case Western Reserve University Alum, Oxford University Alum, Harvard Business School and Medical School Alum
Sponsored by Battle Creek, Mich., Lodge No. 131
Shaan received an MVS award in 2003 that supported him during his time at Case Western Reserve University. After his undergraduate studies, he spent time at Oxford University as a Rhodes Scholar. He then went on to get his MBS from Harvard Business School and his Medical Degree from Harvard Medical School. Now, he is a principal at the Longwood Fund, an early-stage venture capital firm, where he invests in healthcare and life sciences companies and collaborates to build new ventures. He is also an attending hospitalist at the Massachusetts General Hospital and an Instructor in Medicine at Harvard Medical School. Shaan has stayed in touch with the Foundation for years and continues to give back to the Elks scholar community.
---
Click below to hear from current and past Scholar Advisory Board members!
---
Back to top