Looking to take the next step in your career? Are you passionate about service? Well, your Elks family may have just the opportunity you're looking for.
Elks National Foundation Elks Scholar Fellow
The ENF Elks Scholar Fellow is charged with planning, marketing, and leading the Elks Scholar Service Trips – the Elks National Foundation's newest initiative that allows Elks scholars ages 18 and older to participate in an immersive service experience for one week at a time in various locations across the country. The Elks Scholar Fellow will lead three Elks Scholar Service Trips per year.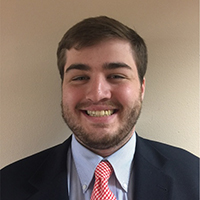 John Kavula started his term as the Elks Scholar Fellow in June 2018. His 2014 Legacy Award was sponsored by the Parma, Ohio Lodge No. 1938 and he is originally from Alabama. He studied Applied Mathematical Economics in the Honors Program at Marquette University in Wisconsin. While studying at Marquette, he was a tutor through the Marquette University Educational Opportunity Program and an Economic Development Intern at the Waukesha County Center for Growth.
Most recently, he was a tutor and on staff with Neu Life Community Development working with high school students in an after-school program. He also served on a Marquette Action Program Service Trip on the Pine Ridge Indian Reservation in Oglala, South Dakota.
"I am excited to continue to serve communities and support the mission of the Elks on a large scale all while starting a brand new chapter in my life," John shared.
---
Elks National Veterans Service Commission Elks Scholar Fellow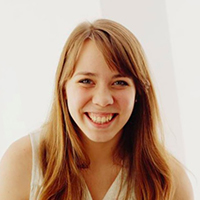 As part of the Elks' partnership with the VA, the ENVSC Fellow spends half of their time at the VA working directly with homeless and at-risk veterans. The remainder of the ENVSC Fellow's time is spent facilitating an Emergency Assistance Fund to help veterans obtain and maintain housing as well as fund Elks member projects to assist at-risk veterans nationally.
The second ENVSC Elks Scholar Fellow is Brianna Bueltmann. Her term began in June 2018. Brianna studied sociology at Harvard University. During college, she worked with individuals with disabilities, was a Patient Advocate with Health Leads in Boston, and worked at multiple homeless shelters in Cambridge, Massachusetts.
Upon graduating from Harvard, she was awarded the John H. Finley Fellowship for post-graduate travel, language study and cultural immersion. Most recently, she served as a research assistant through the John Hopkins University Poverty and Inequality Research Lab.
To apply for our Elks Scholar Fellowship you must…
• Be an Elks scholar alum
• Have the minimum of a Bachelor's degree
• Be willing and able to relocate to Chicago, Illinois
Why apply for the Elks Scholar Fellowship?
• Step into a two-year, full-time position with competitive salary and benefits
• Gain experience in program management in the non-profit sector
• Work for a dynamic charitable foundation that is changing lives across the United States
Elks Scholar Fellow Terms
The next Elks Scholar Fellows' terms will run from June 1, 2018 - May 31, 2020
History: The Elks National Foundation launched the Elks Scholar Fellowship in June 2015. Maryann Slater Dernlan, the first Fellow, accepted an open-ended position at the Foundation in November 2015. She led the first three Elks Scholar Service Trips to Manistique, Michigan; Oakland, California and Washington, D.C.
Jenna Johnson served as the second Elks Scholar Fellow through May 2018. By the end of her term, she led six Elks Scholar Service Trips. Two in Chicago, Illinois and trips to Dallas, Texas; New Orleans, Louisiana; Santa Monica, California and Asheville, North Carolina.
The first Elks National Veterans Service Commission Fellow, Sancy Childers, served through May 2018. Sancy assisted in launching and managing the day-to-day aspects of the Elks Welcome Home program, a partnership with the VA aimed at ending veteran homelessness.
---
Back to top