Looking to take the next step in your career? Are you passionate about service? Well, your Elks family may have just the opportunity you're looking for.
To apply for our Elks Scholar Fellowship you must…
• Be an Elks scholar alum
• Have the minimum of a Bachelor's degree
• Be willing and able to relocate to Chicago, Illinois
Why apply for the Elks Scholar Fellowship?
• Step into a two-year, full-time position with competitive salary and benefits
• Gain experience in program management in the non-profit sector
• Work for a dynamic charitable foundation that is changing lives across the United States
Elks Scholar Fellow Terms
The next Elks Scholar Fellows' terms will run from June 1, 2018 - May 31, 2020
Elks National Foundation Elks Scholar Fellow
The ENF Elks Scholar Fellow is charged with planning, marketing, and leading the Elks Scholar Service Trips – the Elks National Foundation's newest initiative that allows Elks scholars ages 18 and older to participate in an immersive service experience for one week at a time in various locations across the country. The Elks Scholar Fellow will lead three Elks Scholar Service Trips per year.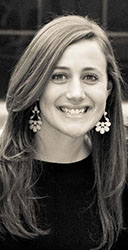 Jenna Johnson is currently the Elks National Foundation Elks Scholar Fellow. Jenna is a 2012 MVS scholar sponsored by Catalina Mountain, Ariz., Lodge No. 2815. Jenna earned a degree in English Language and Literature and Vocational Missions and Ministry from Abilene Christian University in Texas.
While at ACU, Jenna was a tour guide, a Resident Assistant, and an ESL student teacher to international students. In the summer of 2015, she organized and led service trips and projects for high school students through the Impact Houston Church of Christ. But her service experience doesn't stop there! She also has global service learning experience as she interned in Zambia in Africa as a Global Outreach Intern through WorldWide Witness.
---
Elks National Veterans Service Commission Elks Scholar Fellow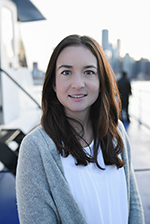 As part of the Elks' partnership with the VA, the ENVSC Fellow spends half of their time at the VA working directly with homeless and at-risk veterans. The remainder of the ENVSC Fellow's time is spent facilitating an Emergency Assistance Fund to help veterans obtain and maintain housing as well as fund Elks member projects to assist at-risk veterans nationally.
Sancy Childers is currently the Elks National Veterans Service Commission Elks Scholar Fellow. Sancy is a 2012 Legacy scholar sponsored by San Rafael, Calif., Lodge No. 1108. She studied at the University of California—Santa Barbara, where she obtained her degree in Biological Sciences.
Sancy has assisted in launching and managing the day-to-day aspects of the Elks Welcome Home program, a partnership with the VA aimed at ending veteran homelessness. She also spends time working at local VA facilities, directly serving veterans transitioning from homelessness.
History: The Elks National Foundation launched the Elks Scholar Fellowship in June 2015. Maryann Slater Dernlan, the first Fellow, accepted an open-ended position at the Foundation in November 2015. The ENF is excited to have Jenna Johnson as the second Elks Scholar Fellow. The first Elks National Veterans Service Commission Fellow, Sancy Childers joined the staff in June 2016.
---
Back to top