Celebrating 150 Years
In honor of the Elks' 150th anniversary, our goal is to bring 150 Elks scholars together--current and alumni--to serve and celebrate this milestone. But, we can't make the largest gathering of Elks scholars––ever––happen without you!
Whether you've served alongside other Elks scholars and want the chance to connect again, or you've never engaged with your #ElksFamily before, we want you to celebrate through service with us this summer in San Antonio June 29 – July 2, 2018!
And if you'd like the opportunity to serve even more with your #ElksFamily, in the days leading up to 150 for 150, up to 20 scholars will serve San Antonio. If you'd be interested in arriving June 26 for additional days of service, please indicate so on your application and we'll send you more information.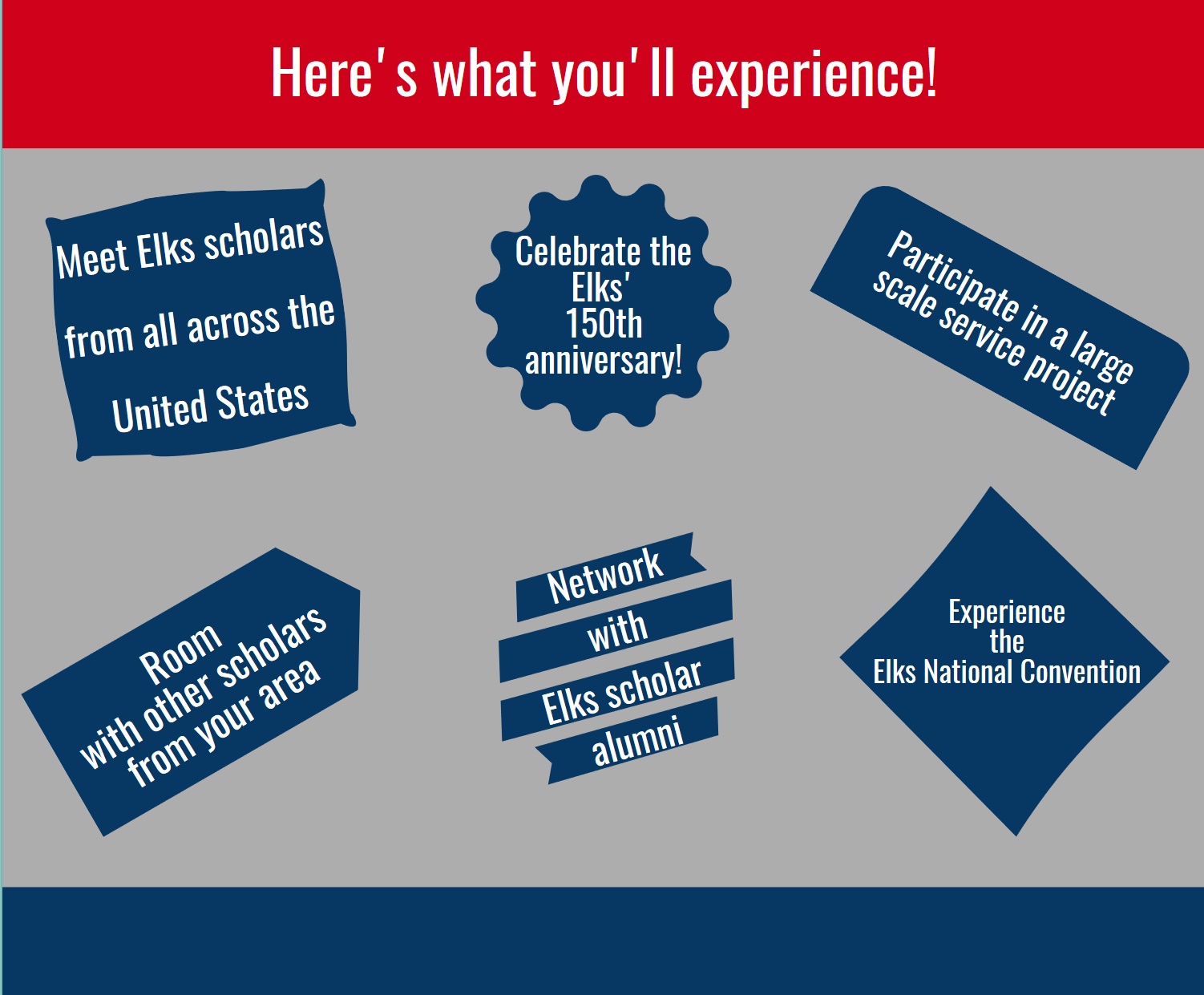 Have questions? Click here for answers to frequently asked questions.
---
Back to top